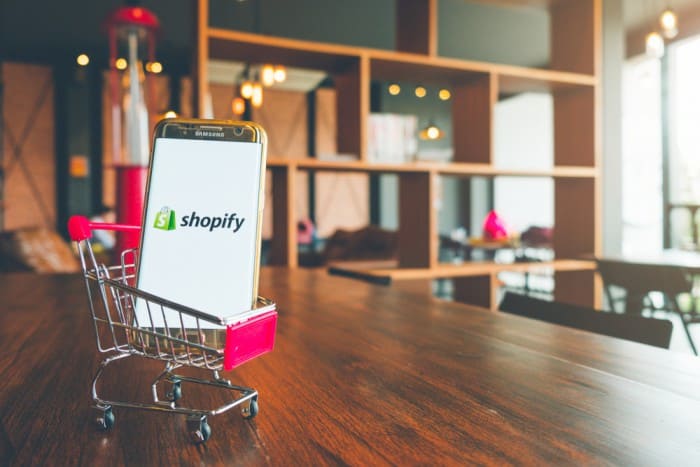 Online stores have made life easy for many shoppers, saving them both money and time. These stores pop up every day and it's hard to pick one that understands every shopper's needs. However, few have perfected this trade and have made names for them for delivering what they promise. One such store is Shopify. What makes this store stand out in all their Offerings? This article will highlight several features of Shopify online store builder that make it stand out from the crowd.
What is Shopify?
Shopify is an online store builder that offers various storage solutions to online store owners and shoppers. With Shopify development you won't have to worry about server maintenance, hosting issues, presenting brands to your consumers. They've got all these sorted out for you using auxiliary apps made solely to make things easy for online shop owners. You can easily customize your store according to your customer's needs. It also makes it easy to manage shipping, customer contacts, and stock. You don't need web coding skills to benefit from Shopify's services. Now let's get business and see the fuss surrounding Shopify.
Benefits of Shopify
Quick to Set Up and Use
Before I explain this, you need to understand that not all online entrepreneurs are equipped with the skills to run an online store. Shopify developers understand this very well and that is why they have made it really simple to set it up and use. You don't need to shy away from starting your own online store from fears of encountering problems. With Shopify, you don't need to understand any coding language. They have handled all these and all is left for you to do is supply products and provide the name of your store.
You will go through several tutorials and when you are done you begin creating your store. It's as easy as visiting their website, create an account with them and you are done! From there, you can now customize your store and upload product images. Using Shopify eCommerce development is also easy. When you are done uploading your products, the next step is to edit a product description, add titles on product images, and customize color schemes. From Shopify's dashboard, users, you can manage inventories, track orders and sales, offer discounts, and also manage transactions. Shopify has what it takes to run a thriving online shop.
Reliable and Secure
What gives digital retailers nightmares are endless security threats that pop up every day. This is a lucrative venture and hackers will go to any lengths to penetrate any firewall. Besides protecting your privacy and sensitive information, there is also the client who is entitled to protection. Fortunately, this online store builder caters for your store's security. It has strong security features that are impenetrable. Security is a major issue especially for those making seven figures from their stores. Any security laps and your investments go down the drains. Shopify developers have ensured that you can comfortably focus on improving your online store, knowing that security is rock solid.
Mobile Responsiveness
People hardly use desktops to access information on the Internet. With technological advancements in communication, smartphones and other mobile devices are used to access the net at lightning speed. That is why websites need to be responsive to these gadgets. Same goes to online stores. If your store is not responsive, you are doing it an injustice. The beauty of Shopify is its responsiveness to mobile devices and always up to date with new requirements. They have taken upon themselves to do all these things so that store owners can focus on selling products.
Easy to Install Apps Available
We are living in the app age, technologically speaking where apps are used to do everything including driving our vehicles. Now that many people are using their mobile devices to access the Internet, you need to build an app for your store if you want to compete on ground level with your competitors. This is not only cool for your customers, but it also helps you to manage your online store on the go. Just like plugins in WordPress, apps help to improve your store's productivity by offering extensions. Shopify has numerous apps designed to carry out different functionalities to simplify various processes. There are apps that can track transactions; others can allow customers to leave reviews on product page and much other functionality. Installing the apps is also easy hence enhancing the customer experience.
Easy Payment Gateway
Payment gateways are the digital retailer's most important aspect of running an online store. You need a payment method that is both safe and fast. Customers should be able to pay for products using various available payment methods. This is difficult for self-hosted eCommerce sites but not Shopify. It allows you to set up the payment gateway. Using Stripe, both you and your customers can transact with any transaction fee. Stripe also offers low credit card rates and you don't need to have a merchant account to benefit from their services. If you have no credit card, PayPal provides an excellent way to transact.
Create a Beautiful Online Store
You need to have an appealing website if you want to attract customers to your store. Visuals play a great role in any successful business and this also applies to online stores. The landing page should have all the necessary quality of an online store. The images and texts on the landing and other pages should be clear enough for clients to see exactly what you are selling. It should not be too colourful, neither should it be dull. This is what prompted Shopify to developed themes and layouts that help in creating stylish and appealing online stores.
Final Remarks
For any online store to be successful it needs to partner with the right experts in the industry. A partner who has experience and knowledge of how to maneuver in the online world. Fortunately, Shopify has been there long enough and has gained enough confidence in running online stores. They know exactly what the consumer needs to have a great shopping experience and also what you need as the store owner. I believe that these few benefits have helped you realize how Shopify makes life easier for both shoppers and shop owners.
Author Bio:
Naman Modi is a Professional Blogger, SEO Expert & Guest blogger at NamanModi.com, He is an Award Winning Freelancer & Web Entrepreneur helping new entrepreneur's launches their first successful online business.