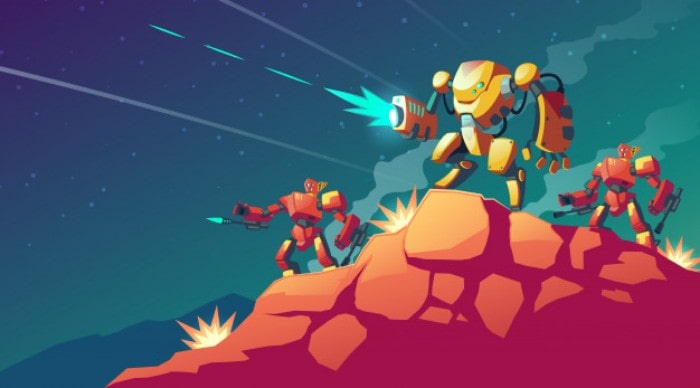 The genre of Battle Royale games has become extremely popular. Unlike other genres, Battle Royale pits players against each other and tests their survival skills whether as an individual or as a team. It is like a culmination of Open World Game, Shooter, Stealth and many other genres. This is the main attractive point of Battle Royale; it has so many flavours and versatility to its game play that people love it.
In this article, we will discuss some of the best Battle Royale games which one can play today and have fun.
#1 PUBG Mobile and Player Unknown's Battlegrounds 
PUBG Mobile has been the top played game for over a year now. The fact that it is free makes it even more attractive and inviting to new people who wanna try the game. Like all other Battle Royale games, you need to survive till the end to win. 100 Players drop off from an Aircraft on a map specific island, they loot resources like guns, armour and healing aids to make it till the end of the match. The last man standing is awarded "Winner Winner Chicken Dinner" which is basically a fancy way of saying "Congratulations".
PUBG Corporation had first introduced Player Unknown's Battlegrounds on PC, this version of game is much harder to play with very little assistance for aim or enemy locations. The game is also paid and runs on the Steam platform, making it a less popular option. However most players who like the concept of PUBG will enjoy the paid versions as well. The devs have also announced the release of PUBG Lite, a toned down version of PUBG PC and can be played on low-end devices.
#2 Fortnite 
Fortnite is another Battle Royale game which has been a top played one for two years now. The game has a similar concept like PUBG, but has a cartoony theme to it. The game also has a special feature which enable you to build and destruct your environment. Destroying trees and building gives you resources like metal, plant fibres etc. These resources can then be used to build and take cover from enemy in order to survive. The game has special items and dfew different weapons from PUBG.
#3 Call of Duty Mobile 
Call of Duty mobile is still in beta version and is only available to run in Australia and India as of now. However, the game became really popular after its launch in Q1 of 2019. Players have used VPN around the globe to play the game and experience its Battle Royale mode. It has a very positive feedback from the community and will be a sure hit when it launches in the next month. The developers of the game have been working on the game to make it even better before its launch.
#4 Apex Legends 
Apex Legends was announced on 4 February 2019, it is developed by Respawn Entertainment and published by Electronic Arts. The gave is available on multiple platforms including Microsoft Windows, PlayStation 4 and Xbox One. Like other Battle Royale game you fall from the sky, search for weapons and resources and struggle your way to win by standing till the very end.
The twist in this title is that there are in-game characters which are called Legends. Players have to choose a Legend which they will use and play in the game. There are Nine different Legends uptil now and all have unique abilities. This concept makes the game different from others and fun to play.
#5 Free Fire 
Free Fire was released on 4 March 2017, developed by 111dots Studio. The game is available for android and iOS users but just like PUBG  Mobile it can also be played on PC using Tencent's emulator. Both Free Fire and PUBG have the same concept of Battle Royale but differ in controls, game time and amount of players in a game. You can choose your starting point in the game and then have to struggle to stay in the safe zone and stay till the end. Although Free Fire is not that popular it is enjoyable. The game was overshadowed by PUBG and Fortnite but has promising gameplay.