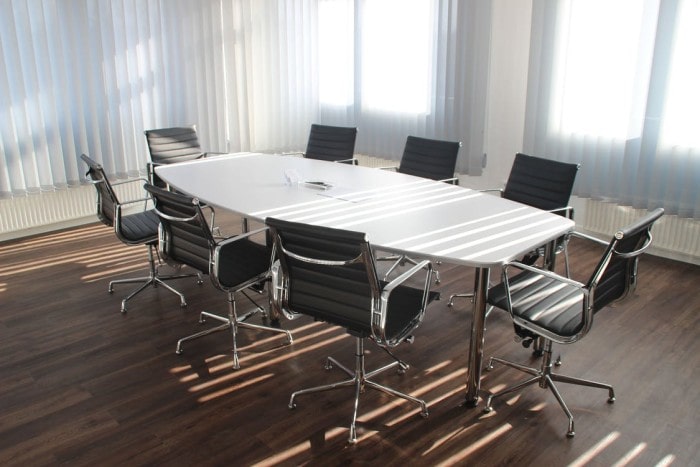 Savvy entrepreneurs always want to have the best for their offices. So, from a beautiful cafeteria to attractive, comfortable, and sufficient cubicles, they try to make everything perfect for their staff. And, for this, it is obvious to partner with top-notch office interior designers.
But you may have to consider a few factors before finding the ultimate desirable interior designing solutions. Here's a quick list of the things that you may need to factor in before getting an exclusive office interior.
5 Factors While Choosing the Best Commercial Interior Design Solution
1. Reputed and experienced office interior designers
With the launch of so many good commercial interiors, finding the best one can be daunting. Hence, a rule of thumb would be to book an appointment with a qualified professional in the industry.
Mismanagement and failure to recognize various issues, including inadequate infrastructure for technology needs, can lead to a lot of problems. The experienced designer can determine the right sort of furnishing for each area, which will avoid the unneeded stress and over-the-top budgeting.
Thus, the greatest return on your investment will be to hire a professional and gain from their expertise and ideas for the project design. Speaking to the referrals offered and checking out some reliable online reviews will give you an idea about what the interior designer can do. You can also ask for their portfolios.
2. Turnkey solutions
This is the most important point you should remember while choosing your commercial interior designers in Bangalore. It is because Turnkey solutions have these all benefits:
● All-inclusive solutions
The major benefit of going for turnkey solutions for your office interiors is that you can get everything you need in one place. It assures expert knowledge with no problems in communication. They know what should be changed in what way. As a result, you can have everything from identifying your layout to discussing the blueprint, from the acquisition of raw materials to workforce planning, all in one place.
Moreover, office interior designers that provide turnkey solutions seem quite experienced. They are always on time, offering no less than the best quality. Thus, you do not have to worry about where you are shelling out your money.
● On-time Fulfilment
Because a master plan is prepared at the start of every project to ensure methodical execution, expert commercial designers seldom go over schedule. Such strategic planning aids in the efficient management of labor and materials. You do not have to process the procurement every time.
● Fewer Budget Blunders
Since all design details and material requirements are finalized before initializing the project, you can have the remodeling or renovation under the budget. The quotation is shared with you ahead of time. Hence, there are fewer risks of budget overruns.
● Meeting your design requirements
Skilled commercial interior designers have a single point of contact. They have a clear know-how of your brief and are in a stronger position to carry it out. They will provide you with practical and aesthetic elements that contribute to a productive workplace.
3. Sufficient Time & Budget
The allowance for an appropriate time to design, build, and occupy your new premises is the most crucial aspect of strategic planning. Unfortunately, many firms make incorrect assumptions about how long it will take to set up the new facilities. Simply said, the majority of building materials and furniture must be imported. Therefore, after completing the planning process, getting off on plan/layouts, and deciding which providers to collaborate with, putting orders, shipment, and installation can take up to a few weeks. The process takes longer than expected, but it will become easier if you collaborate with expert office interior designers. They will take care of all your things. And all you have to do is sit back and relax.
Settle a budget for your office makeover. Before selecting the lowest price, examine the average pricing of goods and labor to confirm its quality. The cheapest option isn't necessarily the best.
4. MEP & HVAC Solutions
Mechanical, electrical, and plumbing (MEP) facilities are in charge of maintaining a safe interior space for humans. Furthermore, these systems are responsible for the building's water and energy use. A well-designed MEP system reduces energy and water usage while also assuring the health of your office members. HVAC designs are vital for controlling air quality and temperature.
MEP Solutions minimizes the noises coming from HVAC systems and gives proper brightness to the space by adjusting the lighting. While this fundamental can turn out challenging for many, the finest commercial interior designer will know about it already.
5. Designs and After-Sale Services
Don't ever compromise on designs. Creative layouts and design will make your place stand out in the eyes of your clients and employees. It's usually preferable to work with office interior designers who have access to the most up-to-date tools on the market.
The design process may be made more effective and time-saving by using 3D visualization and virtual reality. Besides customizable designs, your designers must offer post-project services. Such services include effective assistance, after-sales service, warranties for defective products, and payback for damage of materials. Have a detailed discussion with your designer about your needs.