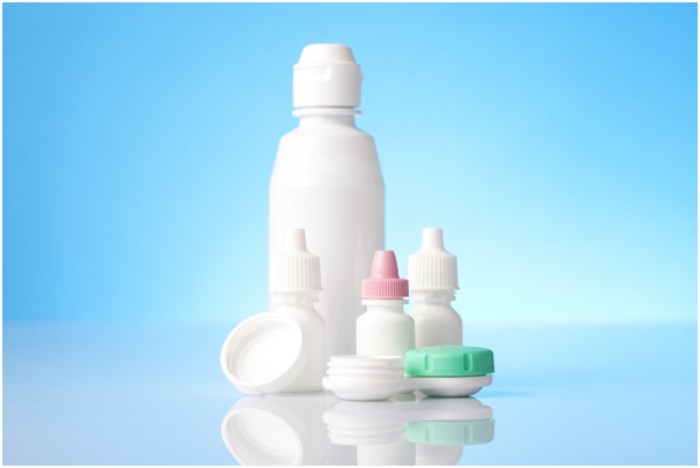 Taking appropriate care of your contact lenses is necessary and essential because it helps you keep your eyes healthy and free of any infections. There are a variety of products on offer that you can make use of, but knowing some of the best contact lens solutions is always a good idea.
Contact lens solutions are usually used to store the contact lenses when you are not wearing them. However, some contact lens solutions can also clean and sterilise contact lenses, and are also known as multipurpose contact lens solution.
What Is A Multipurpose Contact Lens Solution?
Multipurpose contact lens solutions serve many purposes – it can be used to clean, rinse, disinfect, and store your bi-weekly, monthly, half-yearly or annually disposable contact lenses2.
Typically, multipurpose lens solutions are used for maintenance and storage of soft contact lenses. Here are some of the best contact lens solutions that you can discuss with your eye care specialist about:
Biotrue Multi-Purpose Solution
Biotrue Multi-Purpose Solution is an offering from the Bausch+Lomb. This solution is suitable for all soft contact lenses, including silicone hydrogel contact lenses. Apart from storing mostly all types of contact lenses, this multipurpose lens care solution also cleans, conditions, rinses, and disinfect them.
Biotrue Multi-Purpose Solution was created after taking inspiration from the biology of your eyes and is the only solution in the market that combines three bio-inspired innovations. This solution is pH balanced to match the tears in your eyes, and it also moistens the lenses with the help of a lubricant present naturally in your eyes.
Besides, this multipurpose lens care solution provides moisture retention for up to 20 hours and optimal disinfection performance, while also preserving the useful proteins that are present in the eyes.
renu Advanced Formula Multi-Purpose Solution
renu Advanced Formula Multipurpose lens care Solution is another offering from Bausch+Lomb, which combines and implements three different disinfectants to kill 99.9% of germs. This multipurpose solution is suitable for all types of contact lenses, and it cleans and prevents the formation of deposits on the lenses.
renu Advanced Formula solution also has the capability of retaining moisture up to 20 hours and provides hydration to lenses for all-day comfort.
OptifreePureMoistMultiPurpose Solution
OptifreePureMoist is an offering from Alcon, which contains boric acid and provides dual disinfection. The solution helps with the deep cleaning of the lenses, preventing debris and protein build-up. .
It is important to thoroughly read the instruction manual before you use thesolution to avoid any irritation eyes.
Give Your Contact Lenses Some Tender Loving Care
When you are looking to buy a lens care solution for your contact lenses, you should keep a few things in mind:
Since contact lenses are essentially helping you see, you should take good care of them and only purchase those solutions that are compatible with your yearly andmonthly disposable contact lenses.
Lens solutions can store contact lenses for different periods of time. Hence, purchase the lens solution that meets your duration, frequency, and storage requirements.
While you are at it, it is advised that you consult with your eye care specialist before buying lens solutions, and discuss products from leading and reputable contact lens brands such as Bausch+Lomb.
Apart from that, remember that a little diligence about contact lens wear and care does a lot to keep your eyes safe and healthy!