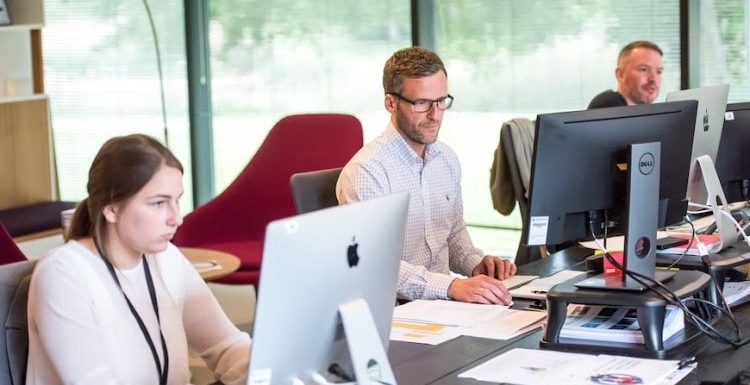 Technology and the internet have made life easier and made us more productive at work. But it is also a proven fact that every coin has two sides, there are a whole lot of distractions that can hamper your productivity while you are working. In a Career Builder survey, it was cited that 44% of employees are distracted due to internet browsing, and 37% due to office gossiping. So, how can you stop yourself from distractions and get better results at work?
One of the ways can be to use a focus app. These apps use various ways that will stop you from stalling and increase your productivity. But how can you choose the best among the thousands of them present in the market? That's why we have brought you the 9 best focus apps for work.
9 Best Focus Apps for Work (2022)
1. Forest
If you care about ecology and the natural world, Forest is a fantastic software that will guilt you into getting more out of your focus time. The software asks you to plant a tree and watch out for its survival. If you switch to another program, the tree perishes, and if you visit a distracting app, a warning prompt imploring you to switch back will appear. The findings of the Association for Psychological Science survey says that slightest distractions can cause productivity of employees to decrease.
You can cultivate several tree types and select concentrate times between 10 and 120 minutes. Additionally, you may plant actual trees, obtain comprehensive data, whitelist helpful apps, use the app without ads, and more with the pro membership.
2. GetPulse
A cloud-based program that assists businesses in achieving their EHS compliance and quality control goals by digitizing inspections is called Pulse, one of the best Slack apps and integrations in the market. Pulse's mobile app operates offline as well, ensuring that all inspections are expedited and that real-time data obtained from them is useful for future regulations. The Pulse reports assist firms in empowering their staff for smart action planning and an overall safety management culture. There are no longer any reputational or operational risks!
Pulse can also be smoothly integrated with other platforms to give a uniform and complete experience.
3. Freedom
You can use this app on both Mac and Windows desktops. This app is perfect for you if you want to play background music, stop sites and apps, you can also disable your connection completely using this app.
You can also mark whether a particular website is useful for you during your work timings or create a blocklist of websites that can disturb your work schedule. There is a feature called advanced scheduling that helps you plan a session that will occur in future without your intervention. In addition to this you can plan further sessions that start immediately after your first one. Another added benefit you can use this app on every platform be it windows or Mac, Android or iOS.
4. Noisli
It really doesn't matter whether you prefer the noise in the background or not Noisli is worth a try. It allows you to form your own background music, you can mix a whole range of noise starting from the whooshing sound of wind, to crackling sound of the thunder, startling sound of fire or simple fan noise. You can smash up and find what fits your mood.
If on a particular day, you don't feel like being creative, you can pick from ready to play lists. You can use this app on your desktop as well as on your phone. Another benefit of using this app is that you get more than an hour of free streaming of music daily. If you want to save the playlists that you made you can also do that. This app gives you more than 16 sounds, cand custom playlists to concentrate better.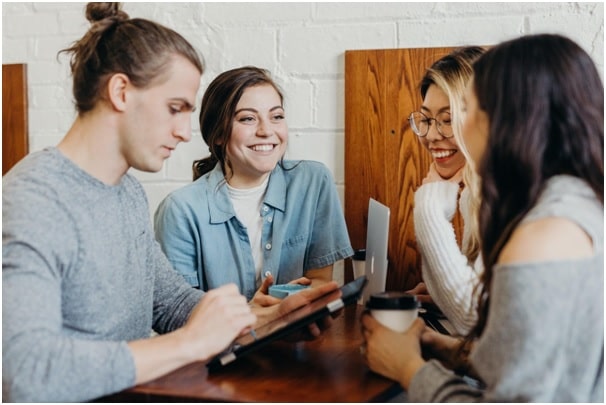 5. Focus Keeper
You have ever searched for ideas that would help you stop wasting your time and become productive then we can assume that you already know the method called Pomodoro. But in case you missed out on this technique, you should try it. It is an important technique that's why people can't stop recommending it. This app, Focus Keeper, uses a similar technique. You can use this app if you want to keep daily checks on your outcomes as well your goals.
6. Mindful Browsing
You can use many of the focus apps to avoid or block websites that are annoying or are a distraction to you. But there are certain apps that you can use to approach the concept of productivity in a delicate manner. As per the survey by TechRepublic, 47% of employees said that their workplace had restrictions on the use of mobile phones, yet they are distracted.
This app, Mindful Browsing is a boon for you if you can't stop your mind and hands from drifting towards a source of distraction. This app knocks on your door to inform you that you were trying to avoid and use the website less but you are severely failing on your promise. There are also various other self care habits that you can add to your schedule using this app like going for a walk, playing with a pet, or simply going through websites that can reduce stress. Self care is also important as per study by Simon Fraser University, the stronger your memory is the more efficiently you can avoid distractions and vice versa.
7. RescueTime
It is another one of the focus apps that has made its way to our list. This app also possesses page blocking tactics. It may not be able to block apps but it can come handy when you are monitoring your internet usage. The app provides you with a report feature that has helped it to be placed among one of the finest apps out there.
8. Serene
This app stays true to its name as it gives you a visually appealing layout that facilitates curbing of distractions. This app comes with macOS software that is extremely important to restrict apps and websites. A report by Business News Daily states that businesses lose as much as $650 per year due to distracted employees.
You can also get extra benefits with this app, you can plan your daily activities, make lists telling you about what you need to do daily, and also avoid background noise through its playlists. It is currently available on macOS but the developers are working on a Windows compatible app also. You can also use its extension that is available on Chrome and block websites easily.
9. Focus To Do
This is another amazing app on our focus list, you can get both app and browser extension to get a standard task organizer. This app also uses the Pomodoro method to keep you focussed on your work. If you are someone stuck with managing your goals and timelines then this app can be considered one of the best options as it gives you the power of Pomodoro timer.
This app is also extremely useful in time when you want it to track how much time you spent on each website daily. It will help you to give a productivity boost instantly. You can buy premium benefits and unlock even more cool features. You get to back your data up in cloud storage, get more extensive data and work on limitless projects without interruptions.
Bottom Line: Finding the Best Focus Apps for Work
Each of the highlighted applications for concentration can help you whether you need a to-do checklist app to aid you with managing projects, a website filter to help you fight the impulse to let your mind drift or a music app to create an ideal work atmosphere for concentration.
Determine what is distracting you each day and select the app that is most likely to assist you. You'll be surprised at how much more you accomplish each day.