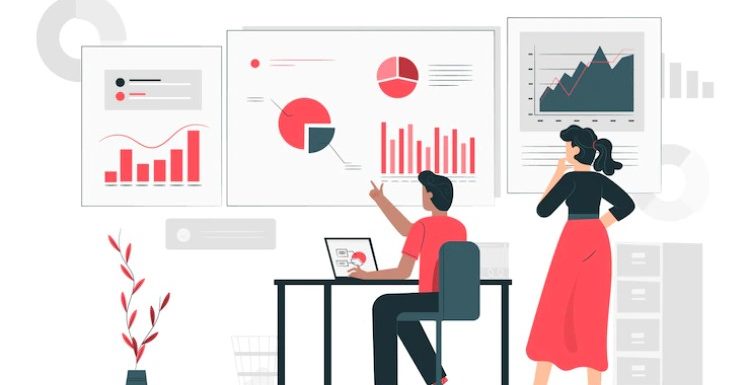 Master data is a record of all the business entities associated with a firm. It includes data regarding suppliers, customers, human resources, accounts, and so on. Data that is critical to the operations of your business is categorised as master data. Therefore, the master data of every company is different, depending upon the type of business model.
Master data management is the practice of creating a single source of truth where data is accurate, consistent and organised, and eliminating any kind of roadblock that hampers data sharing in an organisation. This is the reason why master data is sometimes referred to as a golden record of information.
The lack of proper master data management may give rise to many problems, such as data redundancy, inaccuracy, inconsistency, etc. Rectifying these errors and updating information on every information system is an extremely painful process, especially when a large volume of data is involved. That's when the importance of master data management is realised. There are several other factors that make master data management quite essential, so let us learn about them in the next segment of this blog.
3 Reasons Why Master Data Management is Important
Following are the points that will help you understand the importance of master data management if you are considering investing in a master data solution for your business.
Increases Productivity and Efficiency
In absence of master data management, employees will have to manually collect and manage data, which increases workload and eats up the bandwidth of your staff. On the other hand, master data solutions assist you in creating a unified business record consisting of updated and accurate information that can be shared across the organisation. The process is completely automated, so minimal to no human intervention is required and thus increasing overall productivity and efficiency.
Improves Decision-Making
When a suitable master data management solution is in place, the data quality of your database automatically increases. Further, it gives a detailed, comprehensive, and complete view of master data so that you do not miss out on any important information. Improved data quality ensures a smooth and accurate flow of data in the organisation, which enhances decision making and speeds up the process.
Enhanced Compliance
When master data is centralised in one place in a standard format, setting up a dedicated data compliance and governance procedure simultaneously with management is easy and effective. Such regulatory compliance helps you protect the resources and reputation of the organisation. This indirectly enhances trust among business peers and brand credibility.
Which is the best Master Data Management Tool?
Dun & Bradstreet's Master Data is one of the well-known business tools to manage your business' master data. The platform helps companies to use data and technology at scale to gain a competitive advantage over competitors. It collects, enhances and enriches data to provide high quality, dependable and consistent information and generates actionable insights to drive business.
If you are a business owner who relies on data every second of your business, you must get your hands on a master data tool like that of D&B to unlock its benefits. For more information on D&B Mater Data, you can visit their official website: https://www.dnb.co.in/