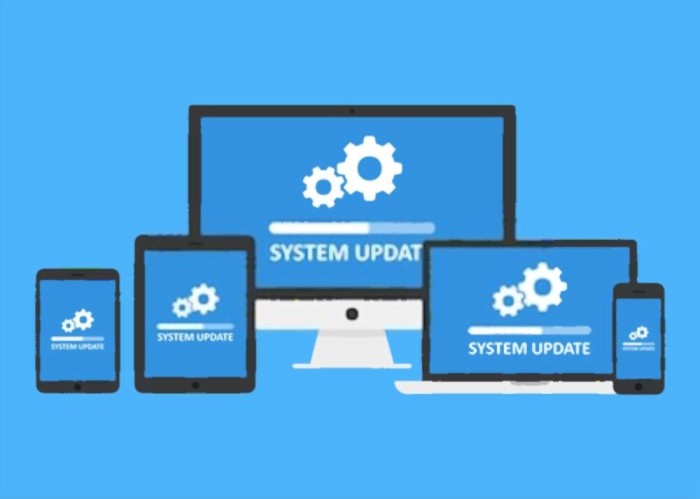 Some drivers provide a software interface to hardware devices. This is the reason why it is very important to update the drivers regularly. It helps your computer run smoothly. This article is an attempt to let you know about the free driver updater tools in 2021.
1. Driver Genius
Driver Genius is a perfect choice for workstation administrators and individual users interested in updating the drivers, monitoring system temperature, boosting the system, transferring files, and removing junk files. It's a system manager that supports several features except for a driver update. It also cleans up junk files, optimizes systems, transfers files, and shows hardware information.
Features
Supports Windows 7, 8, 8.1, 10 servers 2013, and Vista.
Cleans junk and invalid files.
System booster and transfer.
Pros
Supports both 64-bit and 32-bit versions of the window.
Huge collection of the driver in the database.
Results are automatically presented as you click on the scan.
Cons
No user-friendly interface.
Additional features only in Pro Version.
Restricted download speed in the free version.
Price
The platinum version's annual subscription is $32.95, and the professional is $22.95 for 3 PCs.
2. Driver Talent
Keeping all the drivers updated and fixing the issues, the Driver Talent application notifies missing and corrupted drivers. Check out the best free driver updater using the given link. This application pre downloads the drivers so that it can be installed later. Previously known as DriveTheLife, Driver Talent talents hardware, and evaluates problematic drivers.
Features
Supports Windows 7, 8, 8.1, 10, XP, Vista, server edition.
Supports multi-languages.
Finds and fixes driver issues in one click.
Fix missing, incompatible, outdated, and corrupted drivers.
Pros
Compatible with7,8, 8.1, 10, Vista, and XP Versio of windows.
Allows downloading a new version of drivers without network connectivity.
Cons
The keys are very small for titles.
Does not support multi-driver updates.
To change the language, you need to reinstall.
One by one download is required.
Price
Driver Talent is available in Pro, Technical and Free Editions. You need to select the Pro version for advanced features like automatic drive backup, One-click updates, and fixing driver issues because the Free version only supports Driver updates.
3. Driver Max
A free tool for all the versions, DriverMax is the best updater tool for updating windows components and device drivers on the Windows platform. It scans the entire system regularly and locates the device drivers that are to be fixed and updated. It also updates windows components like C++, Runtime, Java, OpenGL, Oracle, Direct X, and many more.
Features
Supports Windows Vista, 10, XP, and Server editions.
Supports automatic downloads.
Supports Multiple drivers download.
Pros
Drivers are installed automatically.
Supports Windows Vista, XP, 7, 8 and 10
"Scan in Advance" can be Scheduled.
Cons
Expensive for commercial use.
No updates are available in the free version.
Bulk downloads of drivers cannot be executed.
Price
Driver, Max Updater tool, is available both in Pro and Free versions. Unlimited driver downloads are supported by the Pro Version per day, whereas the Free version supports only two updates per day. The cost of the license of the Pro. The version is$149, and the annual subscription is $57.75 for IPC.
4. Driver Easy
The most used Driver Updater Software of the year 2021, Driver Easy is the best for fixing and updating device driver issues. You can download the certified drivers. This tool helps scan the PC for updated drivers even without an internet connection.
Features
Facilities offline scanning.
Compatible with Windows 7, 8, and 10.
Supports one-click downloads.
Detects and updates automatically.
Pros
Scans the PC even without internet connectivity.
Compatible with Windows Vista, 7, 8, 8.1, 10, and XP.
Customer support is quick to respond.
Can be used both for business and personal purposes.
Cons
Updates are to be installed individually and manually.
Sometimes it fails to detect drivers.
Some features are available after payment.
Price
Drive Easy costs $29.95 per year PC with a 30-day money-back guarantee.
5. Snappy Driver Installer
An open-source and free tool, Snappy Driver Installer can be used for updating
device drivers. Command-line interface for professional users, the software features a command-line interface. The driver update software is available as an online and offline tool.
Features
Installs update missing drivers.
Supports Windows 8, 8.1, 10, XP, 2000, and Vista.
Pros
Allows unrestricted downloads.
Provide offline installation.
Compatible with Windows versions above XP.
Cons
No user-friendly interface.
Enormous downloadable packages.
It cannot fix corrupt drivers.
Price
Free
6. Driver Booster
One of the most trusted free Driver Update in 2021. Driver Booster is a
software which updates and searches drivers for Windows OS. It has both paid as well as
free versions. The point of importance is that there is no difference between them.
Features
Scans systems issues and junk files.
Gives protection against spyware, malware, etc.
Pros
Before updating drivers, it generates a restore point.
Silent driver installation.
Compatible with all Windows versions 7, 8, 10, Vista, and XP.
Scans the outdated drivers automatically.
Cons
Active internet connectivity is required to scan for updates.
A manual update is required.
Time-consuming installation.
Price
Free