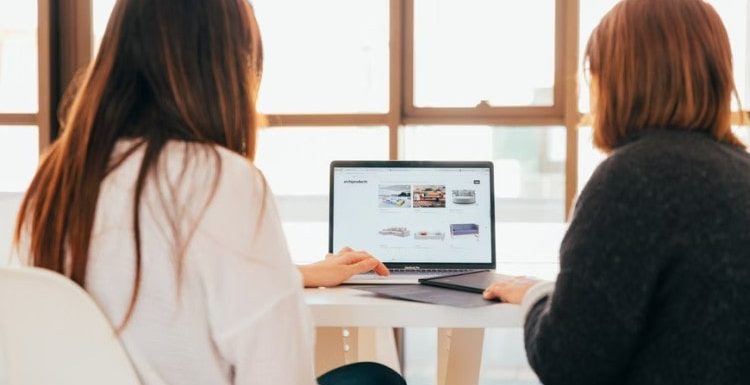 Are you planning to renovate your entire house or a room? Home renovation has been part of maintaining a good home. It can be for a better aesthetic or to get rid of the unappealing portion of a house. Remodeling your home may seem to be an excellent idea, but it cost a lot.
Renovations can cost thousands of dollars as it covers everything, from changing the electric lines to furniture. Don't ever forget the need to change something that doesn't fit your taste which can be another added cost.
That's why to avoid unnecessary expenditure, you will need the best software for home design to create a model of your dream home. It builds a realistic plan of your house where you can add a floorplan, add appliances and furniture, change the wall color, choose a better door or window design, and so on.
There is plenty of home design software that can be free or within your budget. Since you want to cut back on spending money, free home design software can do the trick. These design software applications can be free interior design apps, landscape, or both in a single software.
So, what is the best free home design software for visualizing your dream home?
Best Free House Design Software Made for Beginners
Floorplanner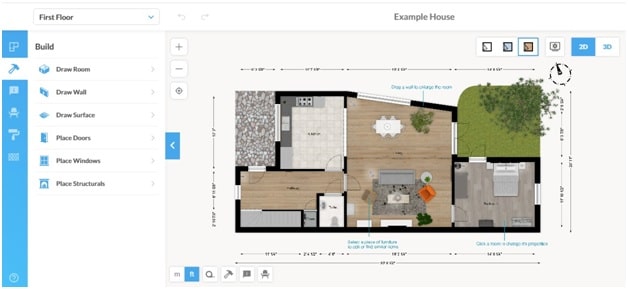 Want to begin designing without the need to download an application? Floorplanner is an online and cloud-based interior design software that comes with a free version.
Its easy-to-use interface makes it an attractive choice by over 25 million users since 2007. The main feature of Floorplanner is its ability to create impressive floorplans for your home, from 2D to 3D designs.
Included in the package are beginners features like Level 1 project tools. It is for creating renderings of 2D and 3D images with SD quality. Furthermore, there is a broad selection of over 150,000 items, from furniture to animals.
Beginners can access the software with Our Room Wizard to help set up the design for the first time. Meanwhile, the Magic Layout proposes a layout for quicker results.
For more options and better 3D renderings, you can upgrade your free version to Floorplanner's paid versions.
The paid version begins at $5 for four credits. You can add more credits for $1.25 per extra credit.
Planner 5D
Planner 5D is a floorplan and house design software that is built for amateur and professional designers. It brings your imagination to life by visualizing your concept using HD and photorealistic designs. Furthermore, it includes industry-leading furniture, appliances, and more.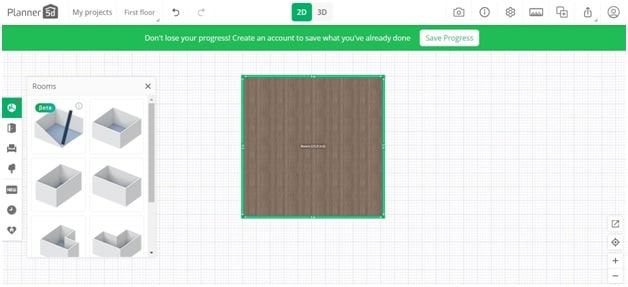 You can easily collaborate with designers or share your design with your family and friends for their opinions.
Planner 5D creates a beautiful realistic design for your home with shadow effects, impressive lights, and more. You can view your finished design in a 2D and 3D view to check every angle. Plus, you can choose from over 5000+ user-generated items.
You get multiple temple designs for the entire house or each room. When you upgrade to the Professional version, you'll get the latest technology in home design software such as Artificial Intelligence, Augmented Reality, and Virtual Reality.
With its smooth design process, you can build designs in less time. Planner 5D comes in Android and iOS versions for an on-the-go design planning process.
SmartDraw
SmartDraw is a diagram and floor plan tool both professionals and amateurs can use.
The floor plan program is an online designing tool with a free version to try on for beginners. SmartDraw allows users to start from a blank sheet or use one of their ready-made templates. You can easily customize your designs with objects and symbols and share them with anyone, even those who don't use SmartDraw.
It's possible to save your designs in various formats such as PDF, SVG, and PNG.
What makes it a suitable software for beginners is its user-friendly interface with tools that are easy to access. Furthermore, it comes with scalable CAD drawings, free technical support, a collaborative workspace, and is available on any device system (Windows, Mac, iOS, and Android).
You can add more templates and symbols by getting the paid version of SmartDraw for only $9.95 a month (billed annually). When purchasing, SmartDraw comes in a package that includes both diagramming and floor plan tools.
Sweet Home 3D
Sweet Home 3D is best applicable to beginners or non-professionals. This open-source software can be accessed online or by downloading the application.
Unlike other house design software, Sweet Home 3D is easy to use. You can drag and drop the object or symbol you want, choose from various templates, and change wall shapes. It's so simple that it won't take you days or even hours to learn the tool.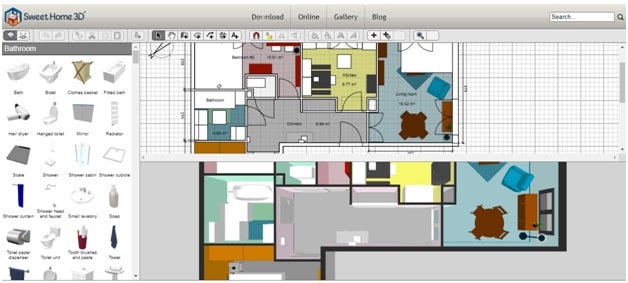 As you edit the 2D form, you get a real-time 3D design to see how it looks. Furthermore, you can take a virtual tour and turn your design into photos and videos.
You can change the color, material, size, and shape of the furniture, wall, appliance, floor, windows, and more.
There is no paid version. So, every feature is completely free to use.
HomeByMe
Design your dream home with HomeByMe's online design planner. You can access each tool and template for free. But, you need to sign up for an account first.
HomeByMe allows users to create their designs on three views (virtual/360, 2D, and 3D). The designing process is simplified with the pre-existing shapes available and templates.
You can create 2D and 3D plans and photorealistic renderings to visualize your designs. It also allows users to create a list of things they want to shop for in their homes.
Get to add structural designs, customize every part of your home, and get accurate measurements.
HomeByMe has a wide selection of furniture with top-quality brands on its list. You can change the color, dimension, and texture. With over 20,000 products to choose from, you can find a style that suits your personality.
If you want to continue designing, you can use the mobile app version to take your project with you wherever you go.
Sign up to try using HomeByMe for free. The pro version includes unlimited projects, monthly or yearly paying options, VR tours, HD images, and more.
Homestyler
Homestyler used to be part of Autodesk, but now it is owned by EasyHome. Homestyler is a software program designed for beginners. Although professionals are welcome to use it, the tools are not for advanced users.
Like other free house design software, you can begin from scratch or use one of Homestyler's templates. You can drag and drop items, shapes, materials, and symbols when creating your design. It's as simple as that!
The free version offers four standard renderings, normal, aerial, top view, and panorama standard.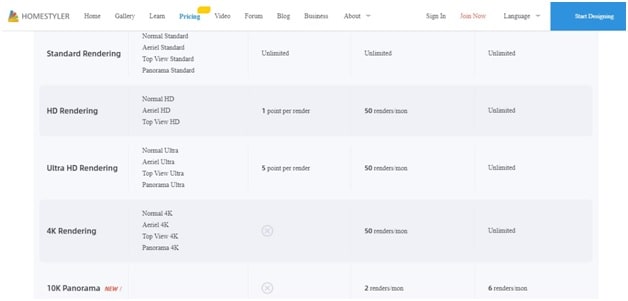 For more tools, try out their paid version.
Which Should I Choose: Free or Paid?
All software names in this article are free, which can be used by beginners to create a design for their homes. However, if you want to experience the complete design software, choosing the paid version brings more tools and advanced features. The paid version doesn't mean that it's for professionals only. If you want, you can try the paid versions above. You can also check this list of the best home design software for beginners used by most professionals.
Conclusion
Getting yourself a house design software helps you visualize the way your dream home is going to look. There is no need to start on a project and suddenly change your plans, causing more expenses than anticipated. Home design software can help you stay on your budget, find the best materials, and see your design before starting the physical project. All these software programs are designed for beginners.