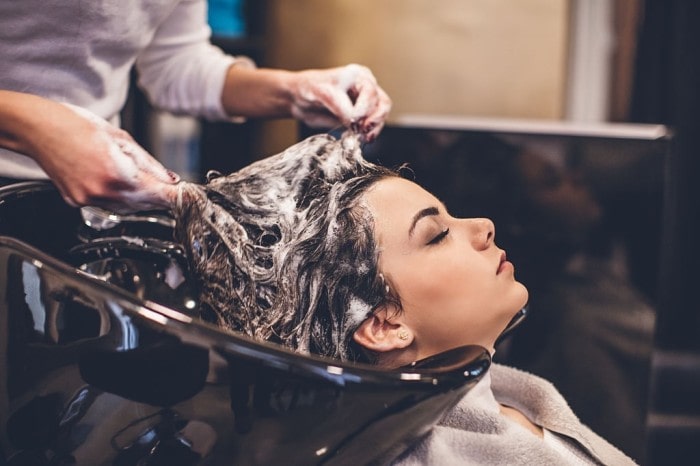 In all of human history, there was not a period when we were not obsessed by how we look. In the course of millennia, we have developed a whole line of work that is dedicated to alter and polish things and make us the best of us. With the developments in biological sciences at the turn of twentieth century, the already well-established field had been revolutionized and the impossible is the norm of the day. The field cosmetic surgery has been successful to completely transform a person's appearance.
All great things aside, there is one field of beauty that we are still struggling to make a lasting difference – hair.
No matter your regimen for your hair health, there are times when everyone would experience breakage and general signs of ageing, thanks to heat-styling and stressful lifestyle. You can secure your spot in one of the hair salons and discuss your issue in person with the
If you are experiencing a lack of shine and life in your healthy locks, it is best to take a step back, assess the situation, and work on a solution. So, in this post, we have discussed some 5 common hair problems and their solutions.
Here are the problems:
Split Ends
Color Damage
Chemical Damage
Heat Damage
Thinning/ Hair Loss
Now, we will discuss each one in detail.
Split Ends
You do not need a hair expert to notice split ends in your hair. There are signs that you can follow to confirm if you are having an attack of split ends. According to experts, you will know there is a problem with your hair when there are two or more heads in your hair strands or if you find that the shaft is rough because of little microchips.As a general rule of thumb, you know there are split ends in your hair if they are in relatively weaker state. Keep in mind that your hair will tangle a lot more if you have split ends. This is another marker for checking split ends in your hair.
Solution
The best way to get rid of split ends is by cutting your hair, according to many beauty hair salons. An ideal situation would be to get a minor trim every two months. Just a little flick would be okay because otherwise you would lose some length.
If you have fine locks, it is important to keep your appointments at your local salons. Hair thickness is a determining factor when it comes to hair grooming and periodical treatments. This is a long-term solution to the split ends you notice in your hair. For a temporary solution, you can use polymers to mend split ends. These can easily fill in microchips but they cannot sustain health.
Color Damage
If your lifestyle requires constant color change and dyeing, there are chances that you will face color damage symptoms. Only taking a break from such damaging regime is not enough to regain the color and strength in your locks. Still, if you can't live without color, it is best to find a colorist that is adept in natural dyes and can take care of your hair.
Solution
It may not seem much but a colorist can determine how much functional life your hair can enjoy. Many of the stylists are not trained in the art of coloring and retaining the strength of hair. You need to seek out a colorist who knows proper use of dyes, with their disadvantages, especially avoiding overlapping of bleaches in different colors. For instance, you can skip the glossing part and go for conditioning while dyeing hair. It is because gloss has peroxide in it which is a strong bleaching agent that is used for cleansing.
Chemical Damage
Chemical damage is another type of hair damage that enthusiasts face. The main culprits in this regard are relaxers are perms because they affect the surface of the hair which leads to breakage. Many experts have noted that a broken or compromised strand cannot be healed or fixed.
Solution
The best solution in this regard is prevention of chemicals that damage the structure of hair.The first and primary step is to prevent damage and then adopting a regimen and then promoting constructive hairstyling habits and detoxification. Also, you need to keep your hair hydrated to undo the damage done by chemicals.
Heat Damage
When your hairstyle is dependent on heat application, it shows its true colors in the time to come.Cuticles are opened wide during curling or blow drying which causes the hair to dry and shape. Extra application of heat can cause damage no matter how you do it. The first step of keeping your hair intact is by using protectant, but this is more of a regimen thing. A protectant usually activates when heat is applied to your hair. For prolonged care, you need to use instruments with proper heat setting to ensure hair are not crossing the threshold they are naturally permitted to take.
Thinning/ Hair Loss
Thinning or hair loss is a general condition that can be caused by a number of issues. From an expert point of view, thinning and hair loss are different things. Thinning could refer to light ponytails and overall shrink in hair. Whereas hair loss refers to the amount of shedding.
When you establish that they are different issues, it is safe to assume that their causes are different. One of the major causes is ponytails and braids. To avoid this, you can opt for hairstyles that require less strain on your hair. For more long-term solution, you should set up an appointment with your dermatologist and discuss issues at length. The only way to get rid of this problem is by following the lead of your doctor and be patient. The damage already done to your hair cannot be undone in days. It takes time and proper treatment before they get back on track.
Author Bio
Asher Ethanis a professional Content writer & Content Marketer. Based in California, is an author and blogger with experience in encounter composing on various topics including but not limited to Home, Décor, Technology, Food, Marketing/Advertising, Lifestyle and beauty etc.