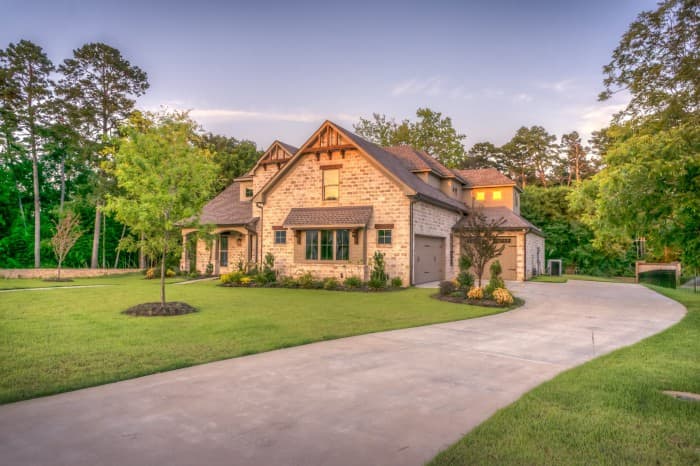 The idea of landscaping is appealing for people who love gardening. Landscaping can create interest in your backyard and enhance its curb appeal. You need to spend time and money to create a big impression of your garden.
From evergreen shrubs to perennials and annuals to deer proofing your front yard, there are endless ideas you can use for landscaping. Check out the best landscaping ideas to enhance the visual appeal of your garden within a few days.
Plan for year-round appeal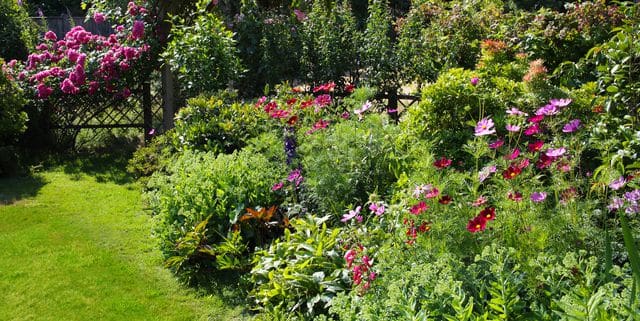 Evergreen plants and shrubs retain their leaves all year long. So they continuously maintain the colors and interest in your garden. However, the seasonal plants bloom only in their blooming season, and you need to replace them with other plants in the off-season. So you need to create a plan for the whole year so that there is a mix of seasonal blooms and evergreen plants in your lawn.
Plant flowers on the entry
Flowers can make your garden and home welcoming for guest and visitors. Decorate the entrance of your garden with perennials or assorted annuals to make it welcoming. The flowering plants also spread the colors for your entry. Snapdragon, lilies, petunia, and roses are some of the best flowering plants for the entrance.
Decorate your driveway
Your driveway or pathway from your entrance gate to the drawing-room is an important area of your house. You can make your driveway attractive using the right materials and planting decorative plants. Moreover, you can plant evergreen plants on the sides of your driveway if you don't want to change them or maintain them frequently. There are a variety of evergreen shrubs that you can plant on the edges of your driveway. Only you need to trim them once in a month to maintain that sharp definition.
Break up a monotonous lawn with a focal point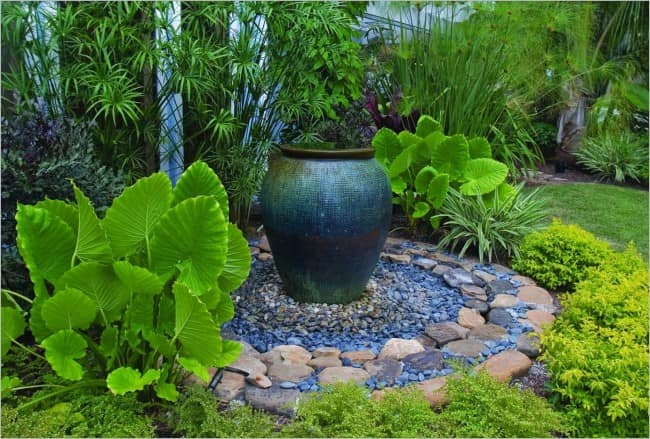 A simple way to break the monotonous appeal of your yard is to add a focal point. You can use a variety of items as a focal element for your garden. Statues, fountains, pine trees, fireplaces, and giant rocks are some of the few things you can use as a focal point. You can also create a sitting area near the focal element to make it more appealing.
Add a water feature
Every homeowner needs to water their garden for the growth of plants. Adding a water feature can enhance the appeal of your lawn. It is not necessary to add a giant fountain, but you can use smaller water features in any area of your garden. Water features can serve a dual purpose of watering the plants and enhancing the visual appeal of your lawn. Moreover, water features are sure to attract the attention of guests and visitors.
Plant No-fuss Lilies
If you want low maintenance and high impact plant, there is nothing better than the no-fuss lilies. Lilies are easy to maintain and can grow in the hot and humid seasons. Their fragrance and perfume the environment of your lawn and make you feel good. As they grow into large bulbs, they stay for more time than other types of flowers. Lilies are available in a variety of rainbow colors, and planting them will ensure to admire your garden in vibrant hues.
Add height with planters and baskets
One dimensional home and gardens look dull and standard. You can add different layers to your garden with hanging baskets and elevated planters. Layers can create visual interest without much effort on your end. Moreover, adding layers can help you create a sea of beautiful colors from high to low. The rising and falling waves of blossoms can attract plenty of admiration from guests and friends. Raised planters also provide better drainage and aeration that you don't need to handle manually.
Blooming shrubs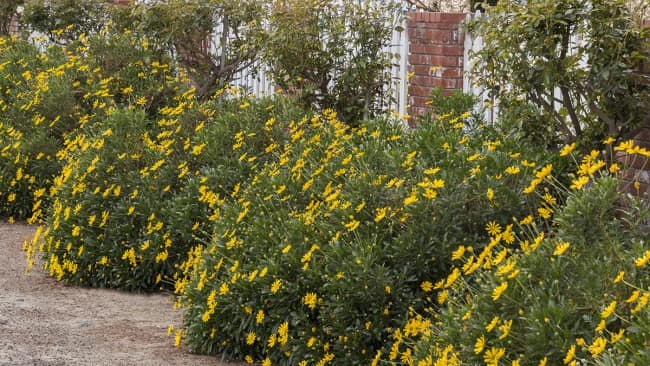 The blossoms, shrubs, and trees can create an incredible impact on your garden. Using blooming flowers and shrubs is the easiest way to add colors to your garden and enhance its visual appeal. Chinese snowball is one of the most popular blooming shrubs in the spring.
Create curved pathways
A garden is incomplete without paths as anyone who walks into the lawn needs a path. However, straight paths do not create an amazing impact as curved ones. Moreover, if you have an average size of the garden, it is difficult to create straight pathways.
You can always create curved pathways, even in small and average-sized gardens. Straight paths work well if you want to create them along the edges of a rectangular garden. Decorate the pathways using concrete slabs and pebbles along the edges. Decorative pathways are a great way to beautify a garden.
Mulch
It is essential to add mulch in garden beds to retain moisture in the soil and roots of plants. Mulch also insulates and protects the roots of the plants from extreme hot and cold temperatures. Also, mulch creates a good contrast with the grass to enhance the visual appeal of your garden. Moreover, moisture retention prevents the plants from dehydration in the summer season.
Form and texture
Flowers are great for any garden but don't underestimate the characteristics of foliage and branching pattern. The variation of form and texture is another way to spice up a front yard. The evergreen conifers and foliage, without flowers, offers a variety of forms and textures for your garden. You can use a variety of evergreen plants and shrubs to create shapes and texture in your landscapes.
Final Words
These are some landscaping tips you can use to enhance the appeal of your landscapes. It might not be possible for homeowners to maintain their garden throughout the year. Therefore, it is good to hire professional landscapers like the landscapers Hamilton for the maintenance of your garden. People who don't want to hire them for the whole year can do it with a gardener and hire professionals occasionally. Using these landscaping tips can help homeowners to create incredible front yards and enhance the curb appeal of their homes.