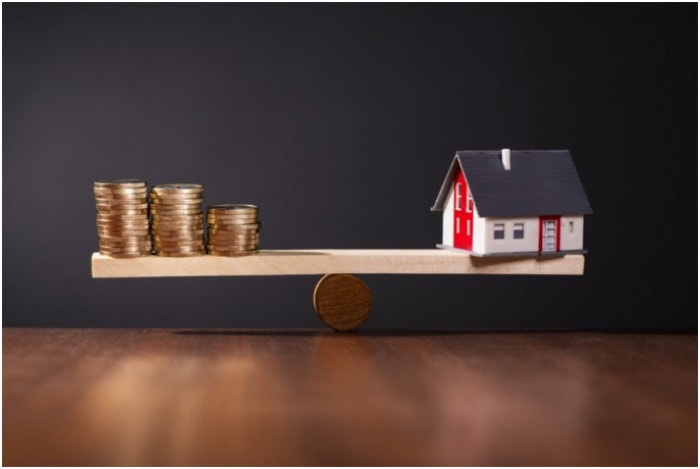 The beauty of real estate is that properties almost always increase in value — they don't depreciate like other costly investments, like cars or furniture. However, there are plenty of things you can do as a homeowner to increase the equity you have in the properties you own, and one of the best is regular maintenance.
Over time, your home experiences all sorts of damage. Rain and snow as well as bright sunlight, pests and even guests can cause damage that impacts how your home looks and functions. If you don't participate in maintenance and repairs, it's possible for the value of your home to go down. If you want to retain or improve the value of your home, you should focus on the following maintenance and repair areas:
Water Leaks
You should make it a quarterly duty to check around your home for water leaks. Not all leaks are catastrophic floods; water can seep out of hairline cracks in pipes, quickly soaking into surrounding materials like wood framing, insulation and drywall without making much fuss. Unfortunately, over time, even this slow leak is dangerous to the strength of your home. Thus, you should make it mandatory to perform a quarterly water leak check. You can check for leaks like this:
Turn off all water inside and outside your house. Tell everyone in your home that you are looking for leaks and to avoid using water for about two hours.
Look at the leak indicator on your water meter. This could look like a triangle-shaped dial or a small silver wheel. If the indicator is moving, you have a leak.
Read the meter, and then return after two hours to take another reading. No water should be used during this time. If the reading on your meter has changed, there's a leak.
If you can confirm a leak, but you aren't sure where it is, you should call a plumbing professional. You might instead call your home warranty provider, like American Home Shield, if your plumbing system is covered in your warranty.
Interior Cosmetic Issues
It's easy to ignore small chores around the house, especially when they are inconvenient. It takes time and energy to fix issues like chipped tiles, scratched wood floors or cracks in drywall. However, by procrastinating, you will become accustomed to small issues such as these, and you will be less likely to devote the time and energy necessary to fix them. When it comes time to sell your home, you might not even see them anymore — but buyers certainly will, and they'll lower their offers accordingly. Worse, some seemingly small interior issues can rapidly develop into serious, expensive problems that demand attention.
Thus, you should give yourself a reasonable deadline, like two weeks or a month, to fix interior issues as they emerge. You might develop a relationship with a handyman in your area, using a service like Angie's List to find a reputable service provider. Then, buyers will only see your impeccable home — not its old issues.
Roofing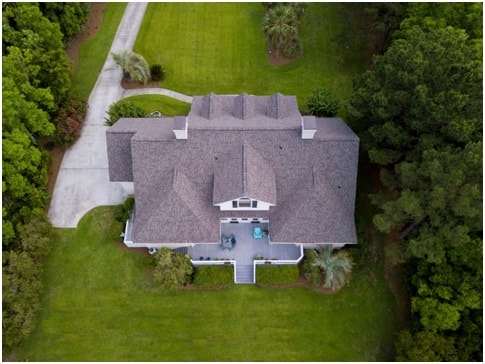 A high-quality roof can last more than 80 years before it needs replacement — but that's only when it's well-maintained. As with interior cosmetic issues, you need to be diligent about noticing roof problems and rectifying them fast. In some home warranty policies, roof leaks are covered, but more dramatic roof problems, like storm damage, require a home insurance claim. After every storm or significant weather event you should look for issues by climbing onto your roof and walking around in your attic. You should also participate in roof maintenance, like gutter cleaning, at least twice per year.
Masonry
Like your roof, your masonry needs more attention than you might think. Your foundation, patios, walkways and perimeter walls are particularly weak to moisture, especially if you live an area that experiences freezing during the winter months. When water seeps into pores and cracks in masonry then freezes, it expands, creating wide, deep cracks that are unsightly and that can threaten the structural integrity of your home. As you should already expect, cracked masonry is a major threat to the value of your home, so you should identify and patch cracks ASAP.
Yard
Finally, your landscaping is a significant factor in the value of your property. In fact, landscaping is among the only updates you can make that returns more than 100 percent of your investment. Plus, like other issues on this list, landscaping becomes progressively more expensive the less attention you give it: Overgrown shrubs and trees can drop excessive debris and scrape against your home; poorly tended grass becomes weak and sparse and may succumb to disease; and any of your landscaping could die, becoming unsightly in and of itself. As with the other maintenance and repair jobs on this list, if you can't DIY, you should hire a trustworthy yard care provider in your area, perhaps using a service like Thumbtack.
As a homeowner, you are responsible for ensuring that your property remains as valuable (or more valuable) as it was the day you bought it.