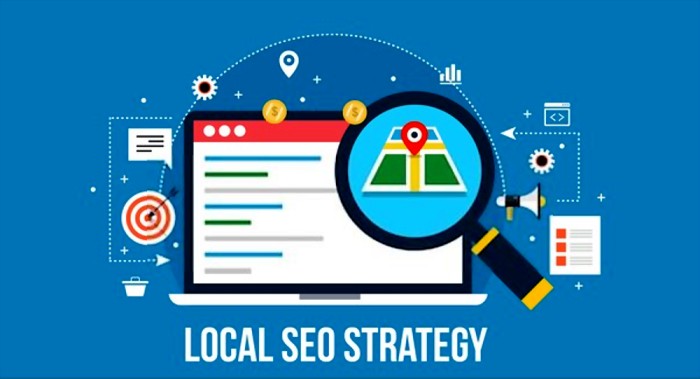 Google hands down the easiest way to get customers into a law firm. 
The search engine is used by 96 per cent of people seeking legal advice.
74 % of consumers visit the website of a law firm to take action.
The problem is that every law firm knows this and is heavily investing in their website and SEO. But here's the good news: many local businesses, including law firms, aren't marketing themselves quite well.
Many have yet to exploit some of the best opportunities to increase their visibility of the search engine, as you may find out if you have carried out a thorough analysis of the competitors. If we just play the right game, and you're going to have a good chance to rank your website on the first page of the results of the search engine.
Top 7 Best Local SEO Tips for Law Firm Marketing
Having a well-optimized law firm website is easier said than done, but it's far from impossible. In fact, search engines like Google, Bing, and Yahoo specifically look for websites that deliver the best user experience, such as site functionality and relevancy. Keeping this in mind, small changes can result in big results and higher conversion rates.
Determine Your Law Firm's Target Keywords
Determining your keywords is the first step toward improving the website of your law firm. The more precise and focused your keywords, the more likely you will draw eligible traffic on the website and lead your practice. Next, think about just what kind of searches the law firm wishes to rate for. Find as a starting point the key areas of service. Write down potential keywords for each practice area to associate with. Next, do some research on your terms of search by going to Google and checking the results when you enter your keywords.
Example: Consider refining your topics in order to align more closely with your fields of practice, such as "Los Angeles Divorce Attorney" You may want to try a keyword tool that shows you exactly how popular a search is for a term, how much competition and other suggestions. Friendly to use and free tools include
IO
Google Trends.
WMS Everywhere
2. Optimize Your Home Page with your Keywords
Make sure you use your keywords to all the primary elements of your home page, such as your headline, sub headers that break up the topics of your call to action, and the content itself. Your headline should include the keywords for which you would like to rate the highest, such as your main practice area such as "Los Angeles Divorce Attorney" and sub headers should be configured with your keyword and additional keyword.
Scope out Your Competition
Once you have determined your target keywords, go to Google (or Bing or Yahoo) to search for those keywords to see where you rank in comparison with your competition. This will give you a better idea of who you really are competing with in the results of the organic search.
Customize how your law firm appears on pages
You should include metadata for each page of your website, that is the information about your website that appears in the results pages of the search engine and informs users and search engine algorithms what your page is about. To this, there are two main components:
Title Tags
Meta Descriptions
Verify Your Website is Mobile-Friendly
Creating a user friendly mobile site is important for conversions with more people using their mobile devices to search for lawyers. However, a website that is mobile-friendly is also a factor in law firm search engine optimization. Google, Bing and other search engines use responsive web design as a big factor in how websites are rated and rankings decided.
Boost Web page Load Speeds for your law firm
How quick the loading of your web pages is equally important as the use of keywords and the use of keyword mobile friendliness. Google's Page Speed Insights tool allows you to check the page speed of any site.
Create Keyword Specific Website Pages
The search engines give higher rankings to websites offering visitors a specific, user-friendly experience. The higher the content your site has about a subject, the higher for two reasons you will rank:
Site structure is an essential part of SEO and well-ordered, easy-to-navigate website ads to the user's experience.
Having additional information makes your website more authorities to Google, Bing and other search engines.
Other points you should keep in mind. 
Track your keyword rankings
Optimize Avvo, Justice and Super Lawyers profile
Improve the local SEO of your law firm with your Google My Business Profile
Time to wrap up the SEO Guide for law firms
Taking the time to implement our Local SEO Tips for Law Firm Marketing can significantly improve your local SEO, driving more traffic to your website which means more customer connections. A crucial point to take away from these tips when designing your website is to be as specific as possible. Understanding the importance of what you've got to offer and presenting that will allow users to see if you're the right fit. Use those tips to stand out from the crowd.
Author Bio:
At the Attorney Marketing Network, we provide solutions to your firm's personal marketing challenges. There is no one size fits all solution to increasing your online visibility, but there is a customized approach that will fit your law firm marketing needs, and we are here to design it for you.