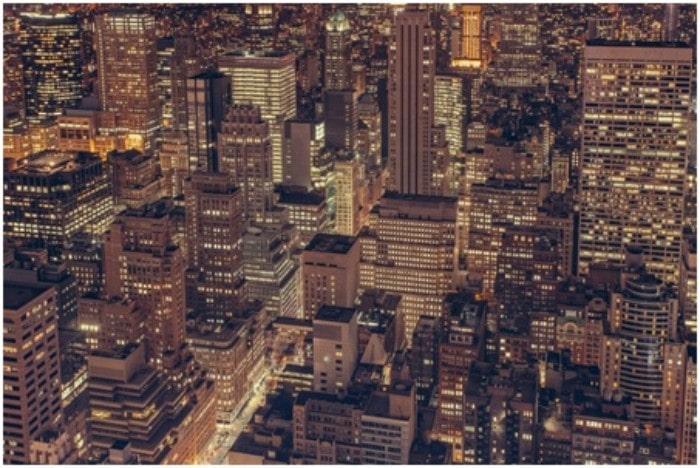 Allow Google to access this device's location?
If you've used an Android phone in your lifetime, we're pretty sure you've seen this notification pop up on the screen countless times. As it turns out, even when you tell Google that you aren't interested in sharing your location, they're tracking you. And while some people are—rightfully—bothered by an algorithm tracking them, most people are either fine with it or don't even realize that their location is being logged.
Consumer implications aside, for businesses in New York and beyond, this means that you have a great opportunity if you choose to avail it.
What does SEO Have to do with Location?
It's always been about location, location, location. But this has been even more true since ALI.
ALI—Automatic Location Identification—has been around for some time, and has significantly impacted the way people search for products and services online. It was finally with Google Maps that location-based searches went from mildly important to severely important—to the point where SEO can scarcely help your business if you aren't focusing on location-based features and local optimization.
Google's algorithm is sophisticated in the sense that it customizes people's searches and produces only results that a person is most likely to use.
So while The Cheesecake Factory is definitely the best-known cheesecake gig in New York, it won't always show up in the top results if you're far from Hiawatha Boulevard West Space in Syracuse.
For reference, here's what shows up when a person runs a location-specific search: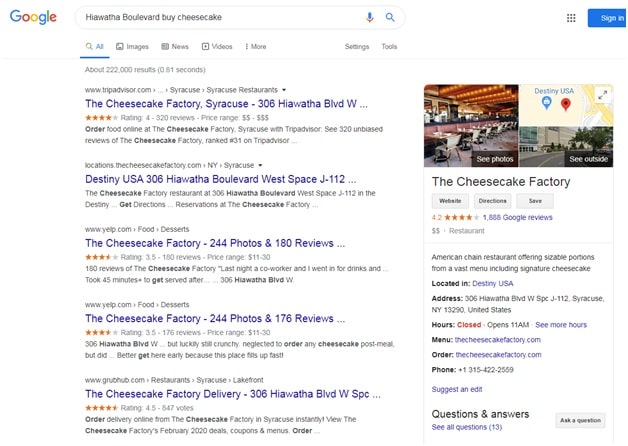 Of course, it shows up—not only is it the city's leading cheesecake place, but its website is also perfectly optimized for location.
However, if someone either sitting in Jamesville runs a similar search for buying cheesecake, the results will be more like this: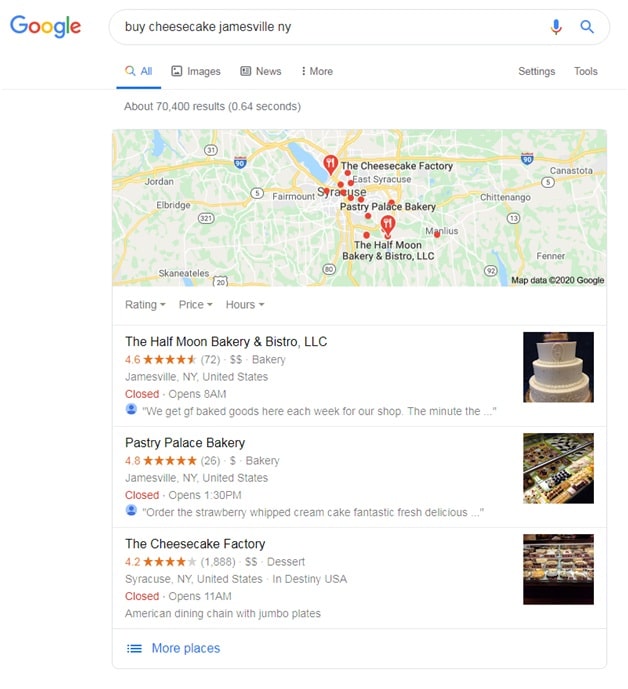 Although The Cheesecake Factory does make an appearance in the third spot, people are most likely to check out the first place—and you can see why it showed up in the topmost result: it has been optimized for location.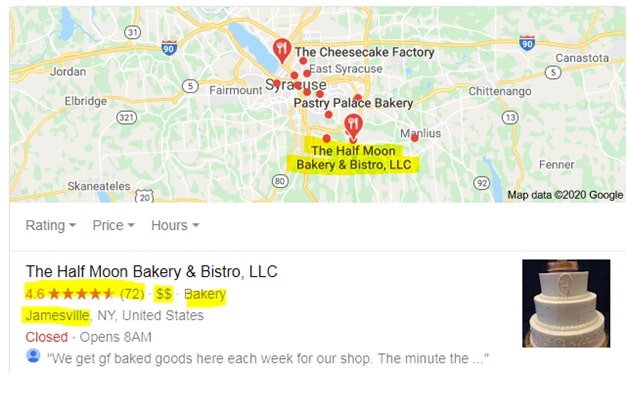 Notice, too, that it gives its prospective audience all the necessary information: from the location to reviews to affordability. Moreover, it shows up onthe map—which would not have been possible if it hadn't bagged a proper position in Google Business listings and other online directories.
Why Local SEO Matters for Your Business
For starters, Google knows that most people will be typing in several queries that look like this:

Google's algorithm is focused on making the search engine easier to use and the search process quicker, simpler, better. Part of this comes through recording the locations of users and providing customized results for them. A person sitting in Syracuse will get one result, whereas a person sitting in Huntington will get a completely different one.
For businesses that have physical locations—and more of those propping up in New York as we speak—these location-based features are a great advantage: even if you're a small business selling cheesecake in NY, you can become a big deal in the area you sell in.
When you opt for local SEO, you don't have to focus on dealing with competitors. Several businesses sell cheesecake in NY and in Syracuse—but what if we talked about a particular town in Syracuse? You might have one or two competitors at most.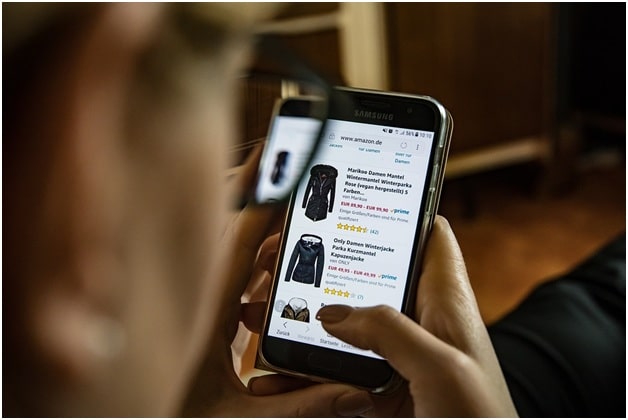 Local SEO gives you relief from the stress of having to standout from the competition. You're already standing out because you're serving people in one area or the areas surrounding it. Your concern isn't dealing with competitors—it's hooking customers.
And that, too, you can do courtesy of local SEO.
Understanding Consumers' Local Search Behavior
There's research that proves there's a link between online searches and physical business boosts. For example, a study shows that 50% people who look up something online later on visit the physical stores, often within the same day. The same study shows that local searches contribute more to real-life businesses then non-local searches.
Businesses with physical locations have the most to gain from local searches—for instance, restaurants, clinics, plumbing firms, electrical services, etc. You might already know that SEO helps you increase organic traffic to your website which boosts your business, both online and offline.
Local SEO, then, helps you increase organic local traffic to your website, which brings your pages to a pool of people who are most likely to convert.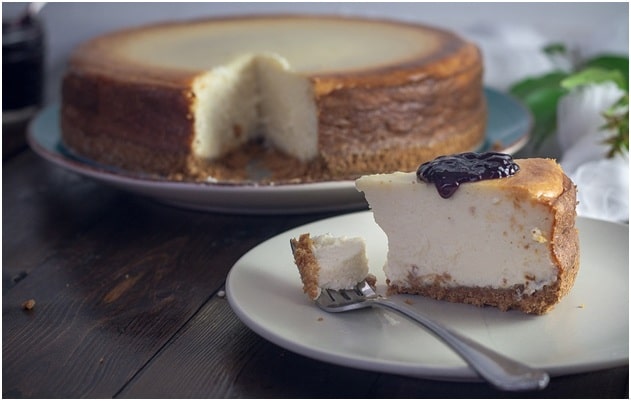 Your page might have been optimized perfectly for everything, but if you haven't optimized your cheesecake gig for a particular NY location, you'll be showing up everywhere—from Houston to Miami. And while that might make you think you're getting great online traction, nobody will be flying in from Houston to try your cheesecake.
It's locals who will bring business to your doorsteps.
What to Do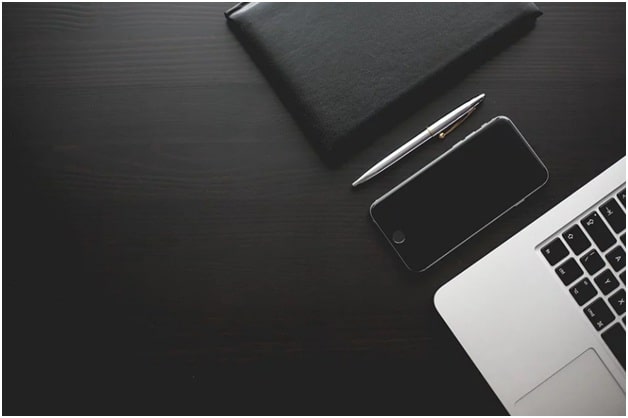 Now that you have a pretty good idea of why local SEO is as important as on-page content optimization, here's a quick rundown on what we think is most effective in terms of optimizing for location:
1.Target Local Keywords
Use a tool such as Keyword.io or the topic research tool by SEMrush to perform keyword research. Find out which ones are high ranking. Also use AnswerThePublichttps://answerthepublic.com/to see what your prospective audience is searching for. Then optimize your website—from the content to the photos and from the URLs to the H headings—for location.
2. Local Linking
While the rules for backlinking and creating a strong link profile stay the same (go through Google's Webmaster Guidelines for more information), you need to be mindful of the sources you're linking back to. The best bests here are local partners and local news, directories and local commerce sites.
3. Don't Dismiss Google My Business
Google My Business Listings are a big part of local SEO. Make sure you verify your business for this listing and enter only correct information—there should be no discrepancy on your website and in the directory.
4. And Last But Not the Least: Focus on Your Website
At the end of the day, it's your website that both People and Google will be looking at. Including your complete contact information with an address (and preferably with a map) is important.
Adding contact numbers and reviews also matters. Using the right keywords in the right places (without keyword stuffing) is the key to SERP success. Remember: content is king after all.
About the Author
The author works for leading SEO and link building service provider, Search Berg. He has helped many New York firms with their SEO strategies, is an expert in PPC marketing, and loves cheesecake!