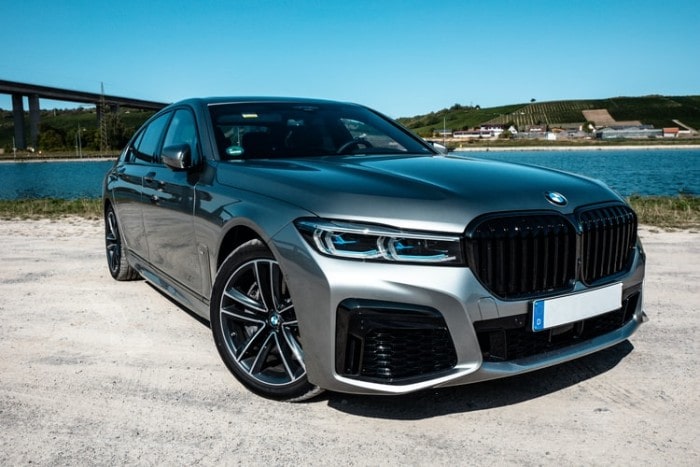 Cars are no longer just something you move in, but an experience — a passion that brings a major adrenaline rush. The hot wheels of today are glamorous, exciting and leave the rider in awe.
Even though the overall passenger vehicle market is in constant decline, the demand for luxury vehicles continues to grow. The demand for hot wheels from China and the US have compelled some luxury car manufacturers to focus on raising the bar with each model. These vehicles are now entering into a "third wave" of connectivity. It is where the manufacturers are investing in cloud-based technologies, environmental-friendly models and smart promotion techniques. They desire to win the loyalty of car enthusiasts, and so far, they are doing pretty good.
The affluent drivers are always on the look-out for a vehicle that offers optimal features. Alternatively, car buyers also search for a dealership that is highly reliable. If you can figure out the model you are going to buy and can't find a certified place to make the purchase, the chances are that you will end up losing money or a faulty vehicle. So, it is better to scrutinize the market carefully and go for a trustworthy dealership.
Here is a list of six places to buy luxury cars in the UK:
Motors.co.uk
There are plenty of options provided by Motors.co.uk making them a likely source for your next vehicle purchase. Their virtual forum provides an innovative search option. You can easily look for any used or new car and check out its history. The main dealings are for the passenger vehicles, but the agency has started to deal in the luxury models as well.
A feature that stands out for this web is that they provide an option of "ask an expert." This section contains a library of videos from the top car professionals offering their advice. It gives you a criterion of essential inspection checks, what to look out for during the test drive and how to find the best deals. Given the lack of information in the field about new models surfacing each day, this guide helps out in informed decision making.
Moreover, what's hot section keeps you in the loop. It gives a detailed background of the trending models and manufacturers over the past few days.
Hence, this place makes sure you buy a luxury model that is competent enough.
Prindiville
Prindiville holds a notable position in the dealership of prestigious cars. They vow to provide an unrivaled experience and knowledge that helps you achieve the results you are after. Their boutique showroom in Central London comes with a top-class indoor showroom. Aston Martin, Ferrari, Bentley, Lamborghini, Bugatti, Maserati, and Porsche are just some of the exciting wheels available.
In the meantime, the company acknowledges the fact that EVs are the new face of the automotive industry. You can find some of the finest electric vehicles at Prindville.
It stands at the forefront of the market because of its outstanding collection.
R Owen
With numerous dealerships across the UK, HR Owen is one of the prominent sportscar dealers in the UK. You can find images of their latest additions on their webpage. Navigation through this website allows the interested parties to find details of each model.
All you need is to explore carefully, examine the features and then go for the purchase.
Clive Sutton
Clive Sutton is a luxury car dealership. Rooted in Central London, this dealership operates across the UK. The agency offers a wide range of rare and used luxury vehicles. Luxury brands like Porsche, Mercedes-Benz, Rolls-Royce, Bentley, Range Rover, Aston Martin, Ferrari, and Lamborghini, are all provided here.
Their website allows you to explore all the latest additions in their collection. Plus, if you are looking for specific requirements regarding the condition or make, you can insert those details into the form given. The agency contacts you as soon as they figure out a vehicle that matches your needs.
Hippo Prestige
This dealership offers the clients an opportunity to acquire the latest performance and prestige cars. They have a unique collection of performance and supercars. The growth and success of Hippo Prestige are ongoing for over a decade now. This fact enables us to trust their proficiency. Some evident features of this dealership include the ability to have a virtual tour of their showroom and exceptional advice on the financing procedure by their account managers. On top of that, there is also a workshop. It helps out the customer with post-purchase servicing and engine maintenance.
Quite apparently, the company is extremely devoted to its clients.
Mayfair Prestige
This company intends to provide exclusive automobiles bearing the savviest brands in the industry. It also selects a comprehensive collection of approved used vehicles. Perhaps they contact Car buyers, like we buy cars today, for procuring used prestigious models.
Mayfair Prestige operates by an appointment policy that is extremely flexible. The agency has ties with some leading entities. These allow them to supply models that are not available from other dealers. The structure of showroom is highly secure because buyers usually come in from high-profile groups. Also, they offer helicopter landing facilities for the convenience of their clients.
The world-class collection and on-the-edge customer service make it one of the finest in the field.
Reading about all these dealerships help us conclude that the UK owns outstanding automotive dealerships.
Do you want to shop for a luxury model? It is essential that you study each dealership closely. Scan the features of each and the models they can provide. Make your final move only if you are certain that this will be worth all the investment.
Happy motoring!