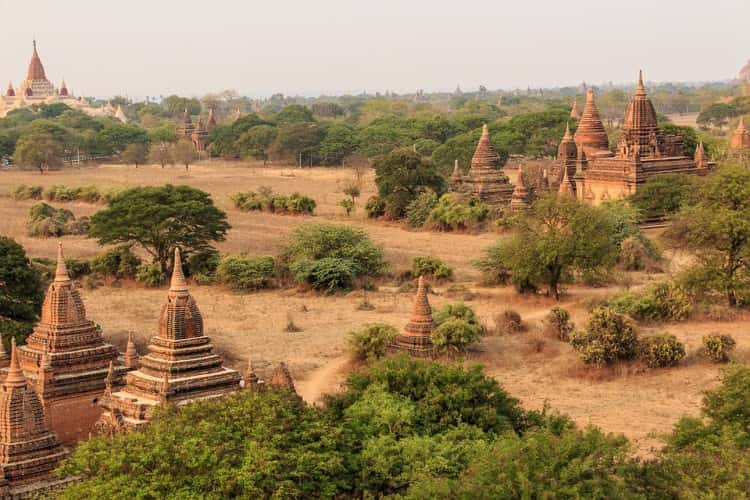 Here are top 15 best places that you should visit when traveling Myanmar:
Yangon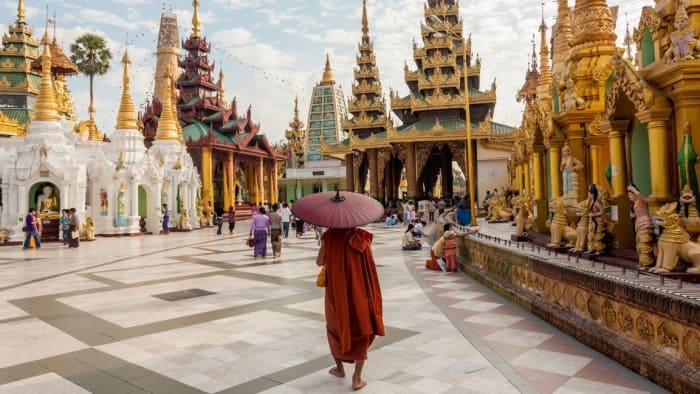 The capital city; is the gateway to Myanmar by air and sea.
Places of Interest : The world famous Shwedagon Pagoda, 98 meters above its base and is covered with 60 tons of pure gold.
The colossal reclining Buddha at Chaukhtatgyi Pagoda. National Museum.
Shopping at Bogyoke (Scott) Market
THANLYIN (SYRIUM)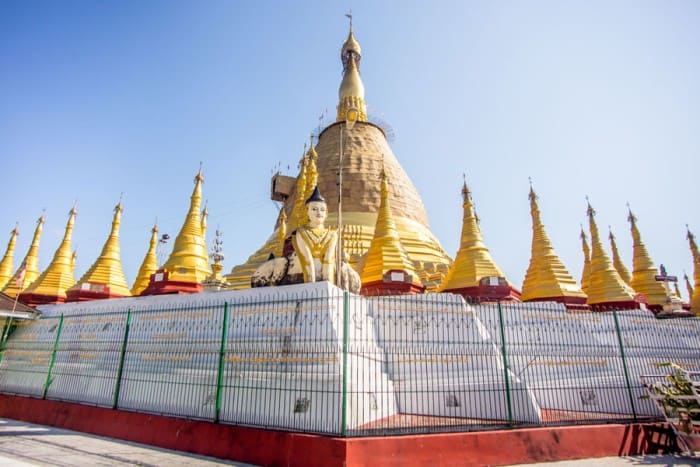 It was an important trading port of Portuguese, Dutch, French and British merchants. The Portuguese adventure established his own private kingdom.
Places of Interest : Kyaikkhauk Pagoda, Yele Pagoda situated in the centre of the Island, hand-feed fish that come right up to you.
TWANTAY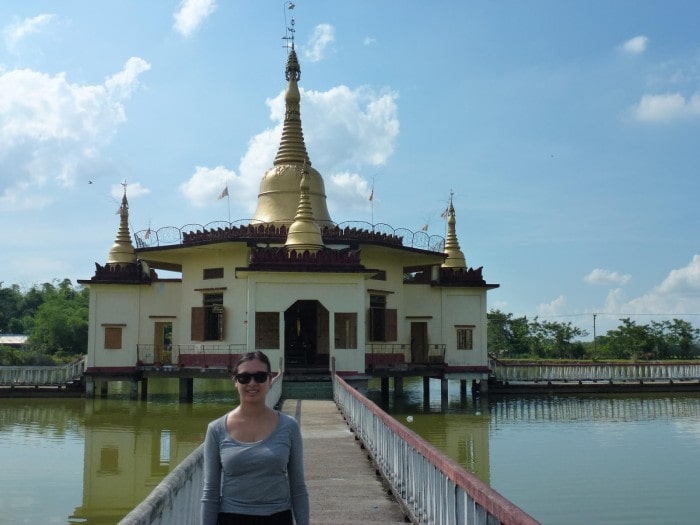 It is located 24 km from Yangon. A small town of Twantay canal, and center of pottery. Twantay canal is two hours away by boat from Yangon.
BAGO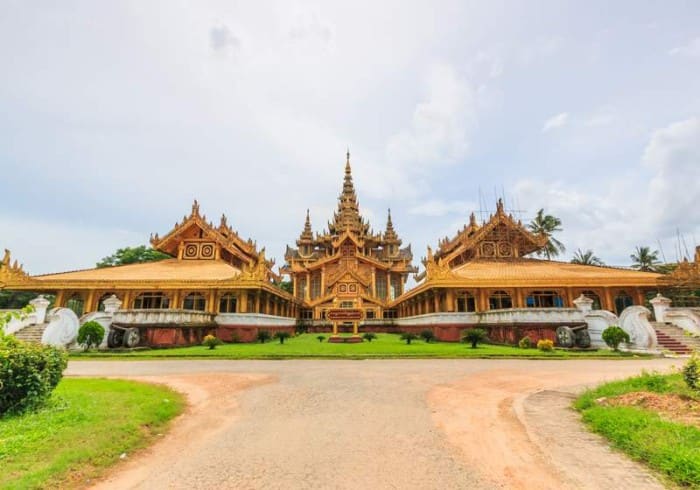 Situated in 80 km north of Yangon. It was the capital of 16th century of Second Myanmar dynasty.
Places of interest : Kyaikpun Pagoda, four gigantic seated Buddha Images.
Shwemawdaw Pagoda, one of the most venerated monuments in Myanmar Shwethalyaung Reclining Buddha
PYAY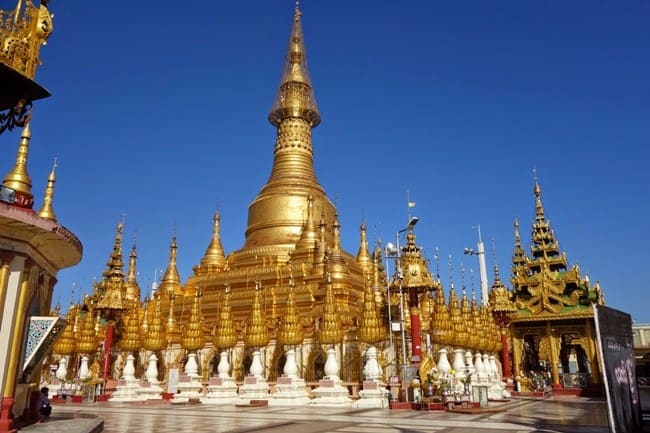 Situated about 280 km to the north of Yangon. It was the Pyu capital called "Thirikettaya" from 3rd to 8th century. Pyay is an important trade centre between the Ayeyarwady delta, central and upper Myanmar and the western Rakhine state.
Places of interest : Shwe Sandaw PagodaThe unique Buddha Image with golden eye spectacles at Shwemyetman Pagoda. The ancient ruins of Sri Ksetra & HmawzaAkauk Taung-beautiful Buddha images carved in the rock banks along the Ayeyarwady River.
KYAIKHTIYO PAGODA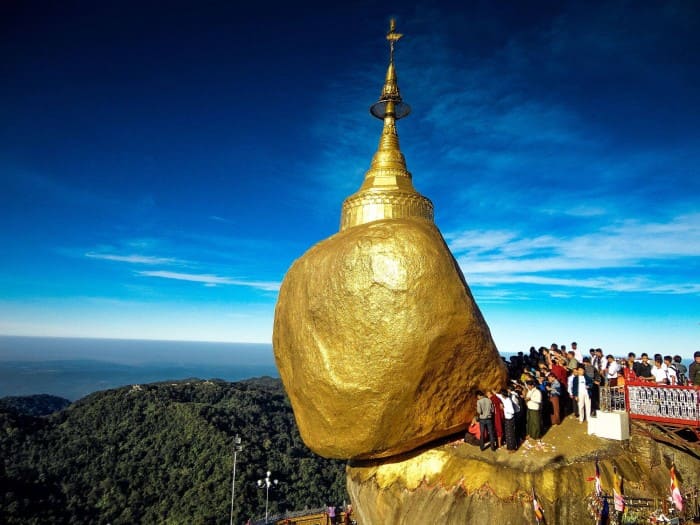 Kyaikhtiyo Pagoda known as The Golden Rock Pagoda. It is one of the most important pilgrimage sites in Myanmar. The rock top stupa was built on the huge boulder balanced on the very edge of a steep cliff standing (1200 metres) above sea level.
MAWLAMYINE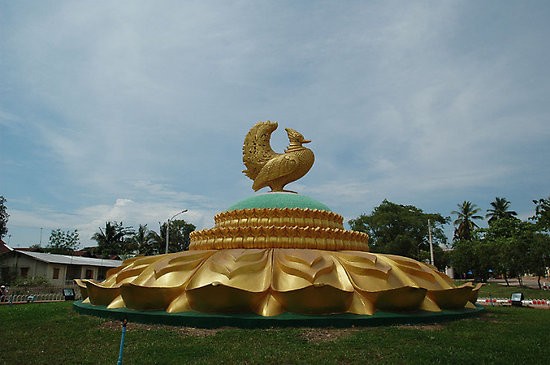 It is the second busiest seaport & thiral largest city in Myanmar. Mawlamyine lies on the Southern coast lies, a picturesque old colonial town once an important teak port.
Places of interest : Mahamuni and Uzina PagodasMon Cutural Museum Thanbyuzayat World War II cemetery of 3771 allied soldiers who captured by Japanese and perished while constructing the infamous "Death Railway" that connect to Thailand.
PATHEIN (BASSEIN)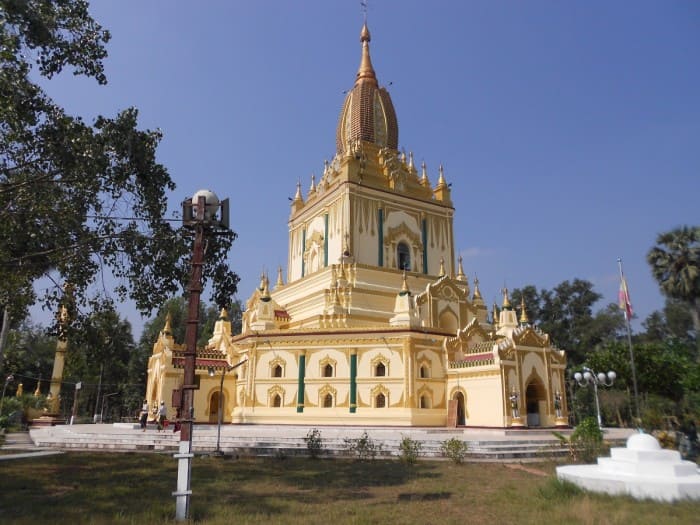 Capital of Ayeyarwady delta region. The landscapes are predominately rice fields with other colourful crops such as growndnuts, maze, sesames, jute, pulses, chilies, tabacco, sunflower, etc.
Places of interest : Chaungtha beach, Ngwesaung beach
MANDALAY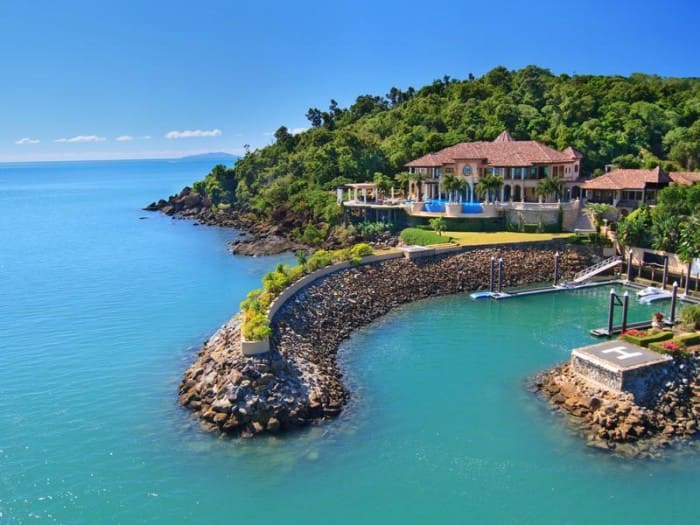 Mandalay is the royal capital of Myanmar's last dynasty. It was founded by King Mindon. The palace, palace walls, a beautiful moat, pagodas and monasteries were built in 1857. It is the second largest city of Myanmar. Mandalay is not only an important city for it's rich traditional, cultural, but also the principle centre for Buddhism studies in Myanmar.
Places of interest : Mahamuni Pagoda, famous for its venerable statue of Buddha covered with gold leaf Shwe Nandaw Monastery, a special specimen of Myanmar Wooden architecture Kuthodaw Pagoda which Knows "The World's Largest Book" for its 729 marble slabs Mandalay hill, one can have a panoramic sunset view of the city including the royal moat and the palace. Silk weaving factory, gold leaf working sites, embroidery, stone and wood carving, bronze casting workshops are cultural spots for tourists.
AMARAPURA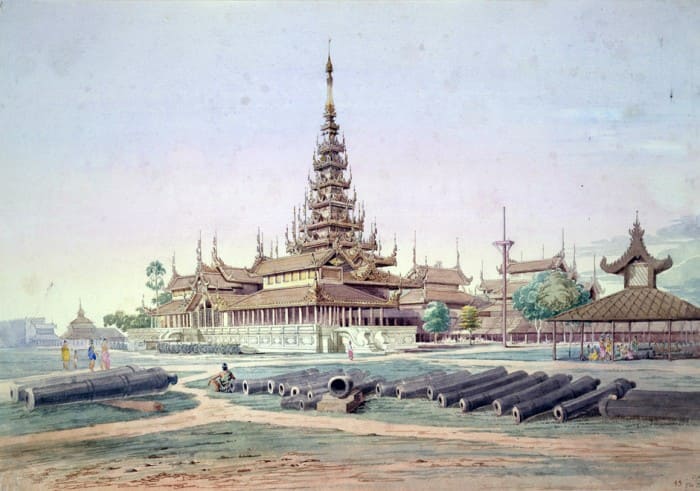 Situated about 11 km south of Mandalay. It is an ancient capital of Konbaung Dynasty in 1783. As in 1857 all the important buildings of Amarapura had been transferred to Mandalay.
Places of interest : U Bein Bridge, 1.2 km long teak wood bridge over the Taungthaman lake. It was built in 1784.Maha Gandayon Monastery, the largest monastery in Myanmar with more than 1,000 monks during theBuddhist Lent. It follows the original teachings of Buddha and has very high academic standard.
INNWA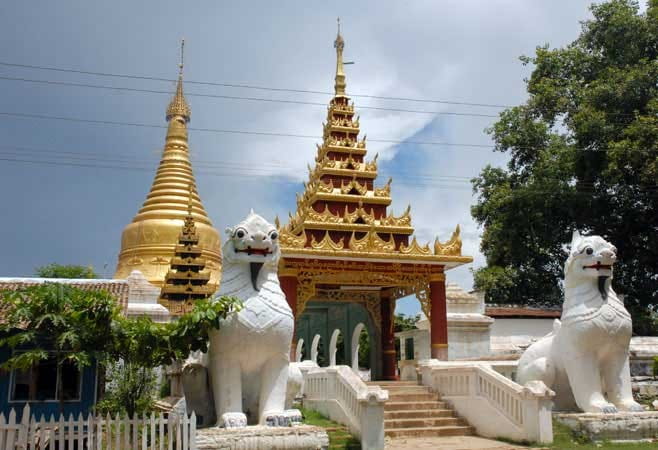 Located at the confluence of the Ayeyarwaddy and Myint Nge rivers.From 1364, Inwa was the capital of Myanmar Kingdom for nearly 400 years. It is a pleasant place to see around the environs by riding a pony cart.
Places of interest : Bagaya monastery which is famous for it's teak pillars amounting to 267 in total Watch Tower known as the "Leaning Tower of AVA" Maha Aung Mye Bonzan monastery decorated with stucco and bricks.
SAGAING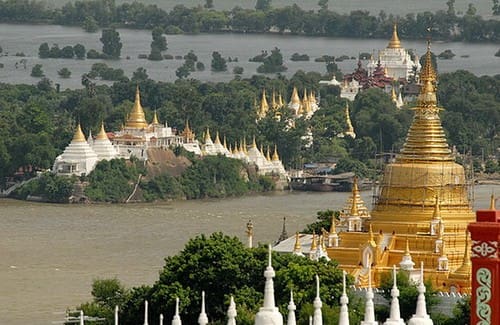 20 Km west of Mandalay on the west bank of the Ayeyarwady River. Sagaing is the famous religious centre for Buddhist. There are more than 600 pagodas, temples and monasteries in Sagaing Hill.
Place of interest : Silver Smith workshop
MINGUN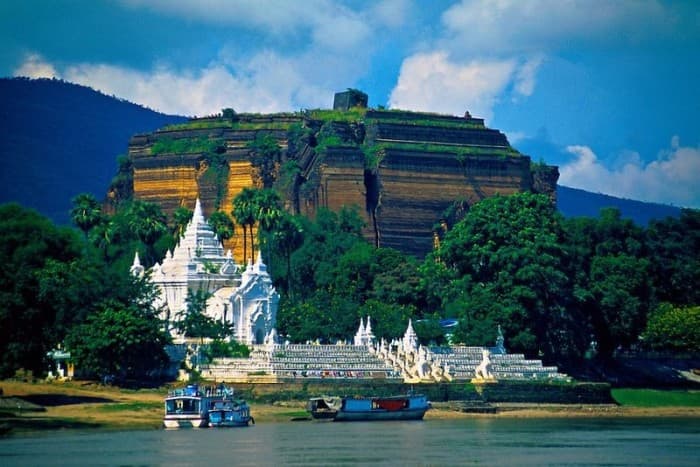 Located accross the Ayeyarwady River, about 11 Km north of Mandalay. A 50 minutes boat trip to Mingun is a very pleasant way to see the life along the river.
Places of interest : Mingun bell, weighs 90 tons and the World largest ringing bell.Mingun Pagoda, a huge unfinished pagoda, it was dedicated to be the world largest monument.
PYIN OO LWIN (MAYMYO)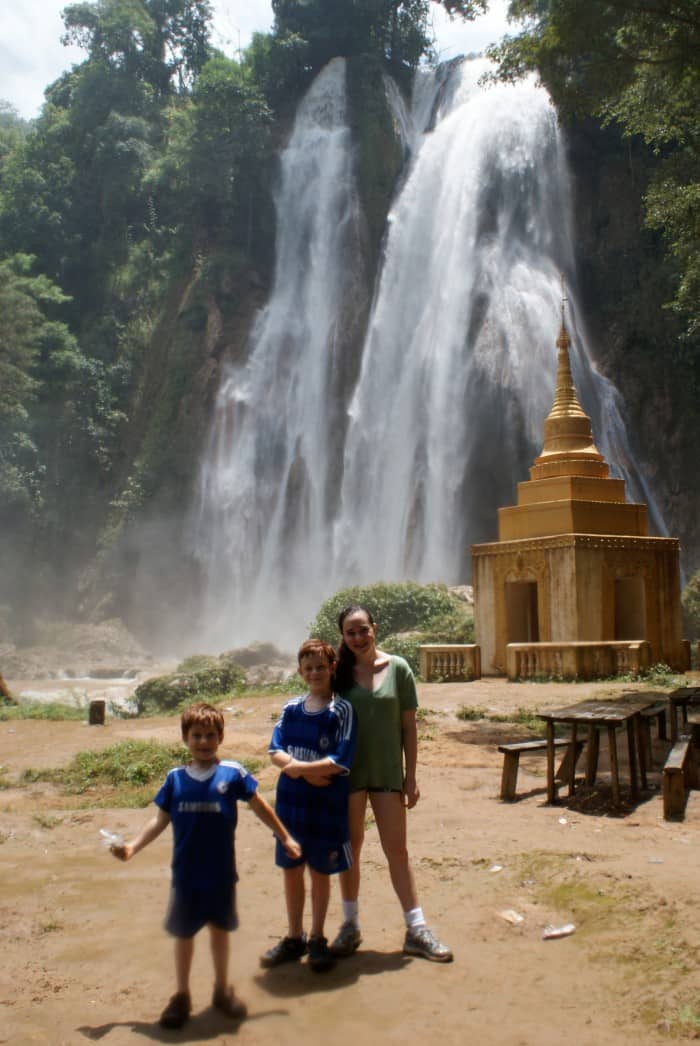 Located 60 km north of Mandalay, and at 1100 metres above sea level.
Formely known as Maymyo. It is the best known colonial hill station, still impresses with many colonial styled buildings.
Palces of interest : Botanical garden of 432 acres. Peikchinmyaung Cave with numeraus Buddha statues.
MOGOUK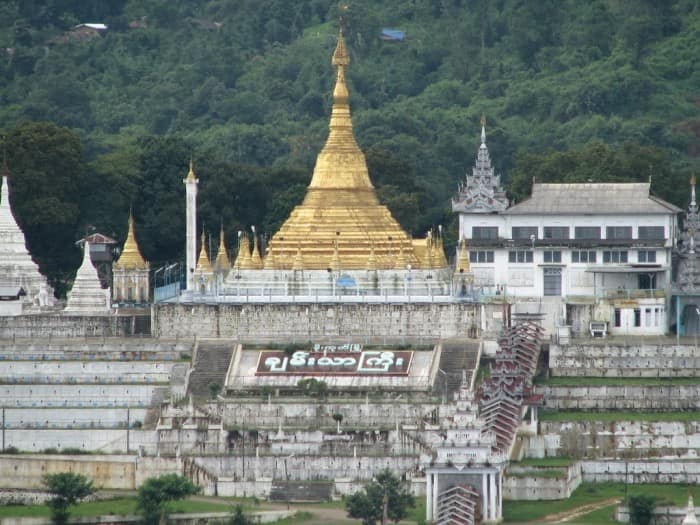 200 km north of Mandalay. Mogouk is famous for its gem, ruby, sapphires, spinal, etc.