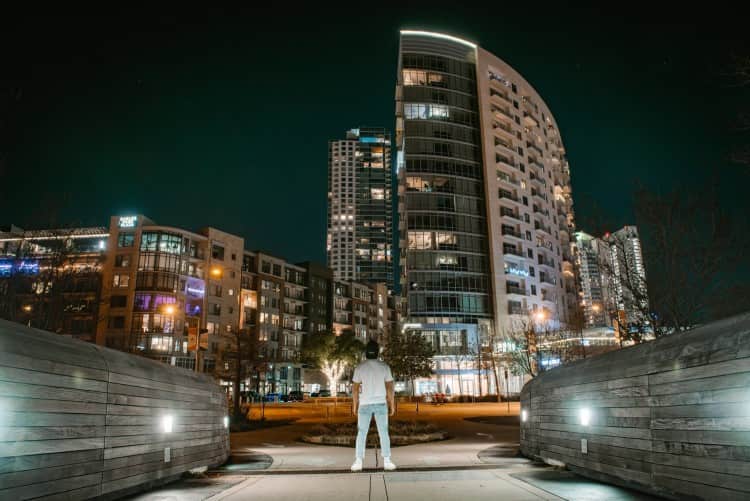 The New Year is perhaps the busiest time of year for holiday companies and touring companies. Christmas is over and the weather is cold and dreary, so we all want to be anywhere else other than here. Most travellers opt for well-known destinations – the major cities, locations with big tourist attractions and so on, but an emerging trend this year is choosing the so-called "second cities" instead.
Often far cheaper, less crowded and more chilled out and just a stone's throw away from the better-known larger cities, these locations have so much on offer that many don't know about. With that in mind, here are 5 of the best "second cities" that you need to add to your list for 2022.
Porto, Portugal
You can wine and dine until you drop in this beautiful Portuguese city, which is one of many highlights during a trip to the picture-perfect country of Portugal. Often overlook for Lisbon or one of the many family-friendly seaside resorts, Porto has masses of history and plenty to see and do.
Take the funicular up the Muralha Fernandina, which is an old wall of the city, and you will be rewarded with breathtaking views across the tiled houses and port. For wine lovers, an afternoon spent in the vineyards of Douro Valley is a must if you want to sample a glass or two of wine which Porto is famous for.
Cork, Ireland
Dublin is on many people's bucket lists when it comes to exploring the Emerald Isle, but Cork is just a few hours south of Dublin and is well-worth an extended visit. Cork perfectly encapsulates everything that Ireland is well-loved for: great food, friendly locals and amazing scenery.
Sample the best of what the city has to offer by taking a stroll down St.Patrick's Street and pick up picnic essentials that can be enjoyed in the nearby Fitzgerald's Park. Cork is perfectly situated if you want to explore Ireland's wild coastlines, with plenty of cliff trails and beaches to discover.
Hamburg, Germany
Hamburg is sure to steal your heart, particularly at night when the lights switch on and the harbour begins to twinkle in the darkness. Be sure to wake up early to check out the famous St.Pauli fish market where you can mingle with local traders and pick up tasty treats at the food stalls which call the market home.
No visit to Hamburg is complete without a visit to the Elbphilharmonie, which is perhaps Germany's most striking piece of architecture. Just a short walk from the concert hall you'll find the picture-perfect canals that the city is famous for and the warehouses of Speicherstadt, which is Hamburg's first UNESCO World Heritage Site.
Manchester, UK
Whilst London has all the grandeur and attractions that you might expect to find in a capital city, Manchester has everything that London is missing. Just a speedy 2-hour train journey from the capital, Manchester is a relatively small city when compared to London, but that doesn't mean it is missing out on anything. With plenty of history and museums to sink your teeth into, there is no shortage of culture in the northern city, which is also home to a number of music and event venues.
Food is one of Manchester's specialities and is home to a number of individual bars and restaurants, all with their own quirks. With different areas of the city dedicated to different appeals, you're sure to find some where to eat in Manchester that you'll love.
Split, Croatia
It isn't every day that you can enjoy a coffee whilst marvelling at architecture which is 2000 years old, but this is exactly what awaits you in the city of Split, Croatia's second city. For a glimpse into the past, visit Diocletian's Palace and the Cathedral of Saint Domnius for a trip around two of Split's most famous architectural attractions.
When you stroll through the winding streets of the Old Town, you can't miss the warming sea breeze which attracts tourists and locals alike to the shore of the sparkling Adriatic Sea, Once you have added to your tan at one of the beaches, be sure to take a trip to the Plitvice Lakes – the waterfalls and lakes here are likely to be the highlight of your whole trip.