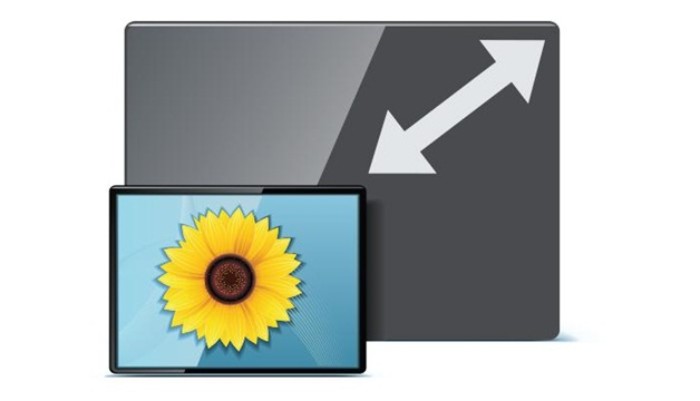 The quality of the image that is inversely proportional to image size is called Image resolution. So many images with thousands of pixels are the best for printing, saving, distributing, and uploading the same is a problem. With the best quality camera in our smartphones, every single picture we capture, it takes a significant amount of space
To achieve this, many users use an online bulk image resizer tool or bulk image resizer Windows software but what about the image quality? A bulk image resizer Windows tool that resizes images in kb without losing quality is the best. But how to identify the best program to resize images online without losing quality? We have listed the best bulk image resizer tools that will help you to resize multiple photos on Windows.
How to Resize Images Online Without Losing Quality?
There are numbers of online and offline bulk image resizer tools but deciding which one to use is tricky. Below mentioned the best bulk image resizer tools for Windows 10 are not an online picture resizer but will help you to resize image size without compromising with image quality.
1. Image Resizer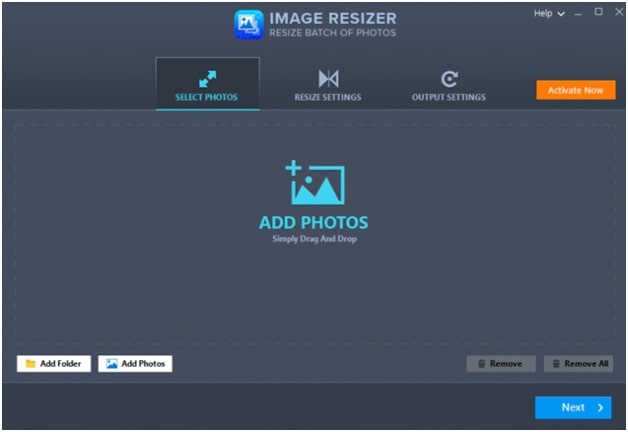 The best image resizing tool for Windows 10 users. You can easily resize, flip, rotate, rename and change the format of multiple images at once. Add an entire folder or an individual image to resize without compromising image quality. This amazing image resizer tool for Windows developed by Tweaking Technologies offers the following features:
Editing to reduce image file size for single or batch images.
Allows adjusting image orientation.
Converts images and save in different image format.
Limited dimensions for quick upscaling and downscaling of images.
Simple and easy to use interface.
Rename bulk images at once.
Compatible with Windows 10/8/7/Vista/XP
2. Light Image Resizer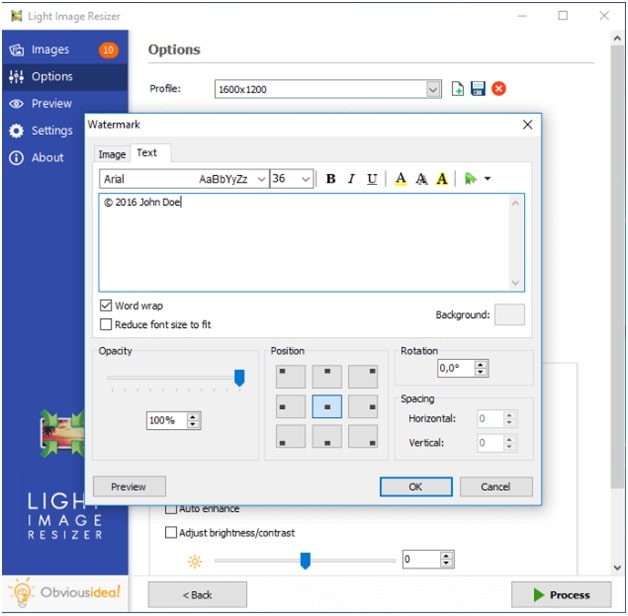 This bulk image resizer tool is developed by ObviousIdea's is one of the bestseller image resizers for Windows. You will not only resize image online but it helps to easily convert image file formats, resize them either one by one or in batch mode. This tool is compatible with Windows 10 and older versions. With this tool, you can easily resize pictures is just a click away. Download this amazing image resizer tool today and resize images.
Features:
Resize photos, pictures, and images.
Compress and convert images without compromising with quality.
Create email-friendly images.
Easily convert JPG to PDF.
3. PickPick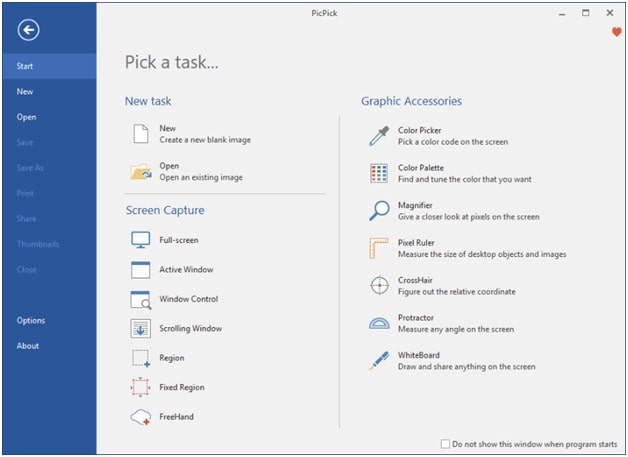 One of the bulk image resizer tool for Windows will not only allow image resizing but also lets you capture full screen, active window and do a lot more. Although this image resizing tool is not an online photo resizer but is specially designed for home users, designers and an average computer user too can use it. This resizing tool comes in handy when you need to resize multiple images on Windows 10 at once. This tool provides as much as possible flexibility while working from home.
Features:
Allows editing images.
Lets you share edited images.
Allows you to take screenshots of an active window, an entire window, a selected region and many more.
It comes with advanced settings that will allow settings like hotkeys, image quality, and more.
4. FILEminimizer Pictures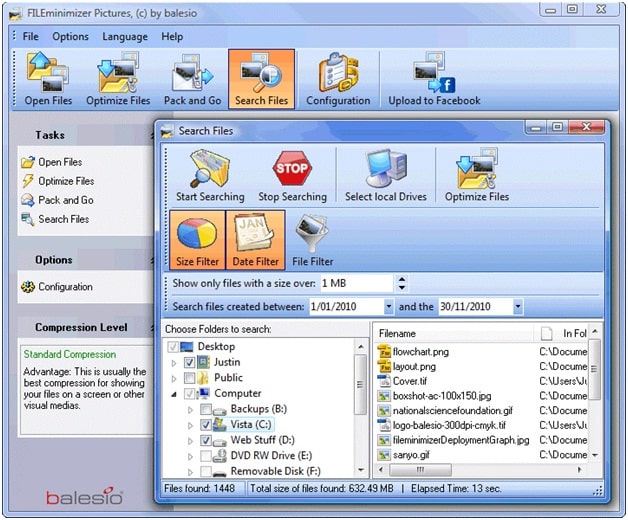 Wondering how to resize image in kb without losing image quality? This tool helps in reducing image file size and convert large images from various formats to a compressed JPEG version. The only drawback of using FILEminimizer is, like Image Resizer it does not resize batch photos at once. You can only resize 500 images using this tool with a three-step slider and select the output quality.
Features:
Capability to compress GIF, BMP, PNG, TIFF, and EMF image formats.
Keeps original file format.
File compression levels- 4 Levels.
Reduces JPEG files size.
5. Icecream Image Resizer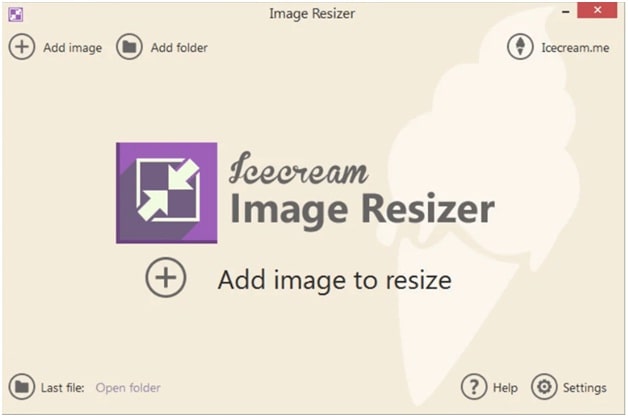 Another bulk Image Resizer tool for those who want to resize an image in a way or the other. It will resize images online but it comes with preset profiles and helps resize images in an easy and advanced manner.
Features:
Icecream Image Resizer supports Drag and Drop.
Allows bulk image resizing.
Clear and intuitive program interface.
So, we have listed the best image resizer tools for Windows. We would recommend try any of the above Image Resizer software as it makes resizing images easy and quick without compromising the image quality and let us know if you have any suggestions, mention any suggestions in the comments section below.