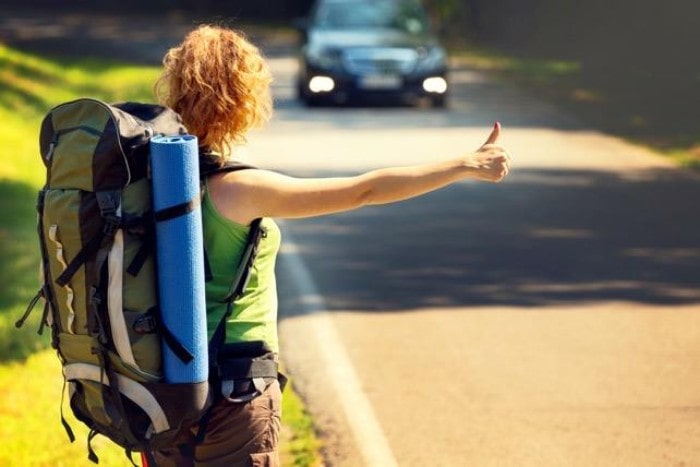 Most of the tours and accommodation packages are created keeping couples or group of travellers in mind. Anybody might be more interested in giving discounts if you are large in number.  But if you are a solo traveller you need to research more and be cautious in spending your money. If you are planning a trip travelling solo then follow these below easy steps to save money without any extra payments.
Select The Right Hotel:
Whichever place you travel to, you definitely need room to stay there. As per selecting hotel rooms you may get yourself into a tricky position. Here you need to know where to spend money wisely. Most hotels provide rooms for couples and price them for both. Ask them if they have any special accommodation for solo travellers. Because some of the hotels have small rooms especially for solo travellers. If you get one you can cut down your price as much as. Do some research and if necessary make phone calls to clarify about the rooms before you decide to check-in. Also enquire about the internet availability that can save your net charges. Mostly hotels are providing free Wi-Fi in their rooms. So better select these types of hotels. You can try Fabhotel Coupons using which you can get 20% discounts.
Book Your Travel in Advance:
Once decided where to go in this world find for the best tour operator for your destination. Check the discounts and offers they are providing. Reserve your seat well in advance in order to save big on your travel packages. Booking your seat in advance is a very fine way for a solo traveller to save money. Also, you can check out for any special packages included in that.
Cut Down Luggage Costs:
You might be hanging heavy bags on your shoulders and pay extra for the luggage if you are travelling in groups. But a solo traveller can escape this charge if he is limited on his packing easily. Never forget that you are packing for yourself and weigh it before you leave. This is one scope where a solo traveller can save some money as extra luggage may cost a huge at the airports.
Checkout for Free Entertainment:
Take pleasure of the local events which are cost-free. Search out about these types of events as generally there would be these free concerts, street festivals and zero cost visits to museums on specific days or hours. Know the timings of these events and take the advantage to involve yourself in local culture and celebrations. These are completely free or some might provide huge discounts. Look for them in cities you travel to spend your time.
Local Transportation:
This might be a really big problem for solo travellers while to commute locally. The best advice is to take a mini car that is possibly enough for you and your luggage. Usually for a solo traveller the rates would be nearly cheaper. If the distance is mere smaller then try out for renting bikes, cycles if available or let your legs do the work which can save some money for other uses. But also you would have a fairer chance to mingle with the local residents. If you have to carry heavy bag then taking the lowest fare vehicle would be the best possible way.
Cheap Air tickets:
Go and find for a online portal where you can book tickets for lowest rates. Know the cost advantages on booking one way and round trip flights. Presently get 5% discount on your flights and hotels by using Tajawal Coupons. You are set free to limit your budget by opting for general class instead of going for a luxurious one. Suppose if you are travelling with your friend and he wants only first class seat then you have to with him definitely. But if you are yourself you can compromise to general class. Also take the advantage of lowest fares on the general class to save even more.
Food and Meals:
Take advantage of hotels that provide you free breakfast and have some discounts on special meals. Know about such compensation packages while checking in the hotel. Or if you want to shop for some food items locally you can ask about the locals about the best local stores where you can items on discounts. For example Walmart store if is high priority for people of Washington save money on their regular grocery purchases. Look out for the best restaurants that give you huge discount on your food orders.
Negotiate For the Lowest rate:
Don't be afraid or feel shy to negotiate when you are making a purchase. Because negotiation can bring down the prices at least by some extent if not completely. So negotiate on including your tour packages, accommodation, local transportation etc. If you are adjustable to the timings or travelling in non-seasonable times then there would be more chance of getting discounted. So take that bold step to negotiate for prices and see the result. It might not be fruit full each and every time but definitely not a big burden on the solo traveller.
It concludes solo travellers have a fair good chance of saving money starting from booking tickets, food, stay, entertainment etc. When only you are with yourself you can take decisions according to your budget. So act as per your budget, in addition to the above stated tips to save you more money than you think.