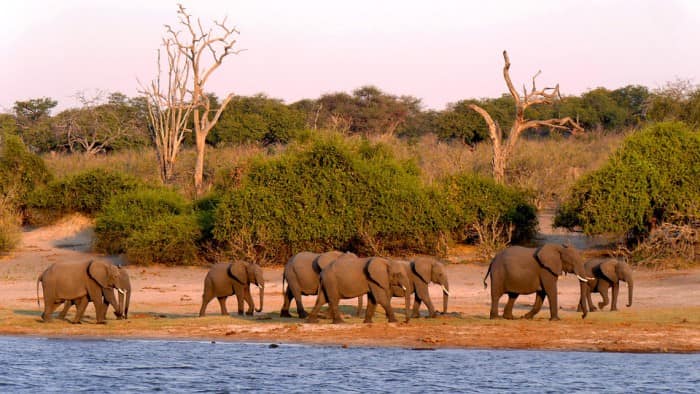 Botswana is like Cinderella! It's gigantic, beautiful and breath-taking!
Bestowed with the immense natural beauty and home to the most significant wildlife spectacles on the earth, it's a place that can awe-struck anyone.
So, you have plans to be in the city?
Well, lucky you!
Embrace yourself to witness the picturesque natural beauty, vast landscapes, biggest safari destinations and of course the greatest wildlife spectacles on earth.
But, before you land on this amazingly beautiful landscape, have a look at these must-know things that will make your travel a breeze:
The Natural Currency: PULA
Botswana's natural currency is Pula, which means 'rain' in Setswana. Since Botswana receives only a little rainfall, people there consider rain as a blessing. Thus, they name their valuable aspect i.e. the money as Pula which is serving as the national motto of the place.
Worth-visiting: Chobe National Park:
One of the fascinating perks in Africa is the Chobe! It's insanely incredible watching newborn impala, so many species of fish, elephants playing with water and lion munching warthog. There are approximately 120,000 elephants and tons of other species. Simply put your hat and get set Chobe!
Moreover, if you are in Africa and wish to witness the amazing campsites or wildebeest eco camps, you can have a one night stay in Kenya. You can ask your travel advisor or can seek help from online platforms like brunetteatsunset.com.
There are Diamonds!
Botswana is the major producer of Diamond! There are many Jwaneng Diamond Mines that employs local people to produce diamonds. Don't become too excited! There will be diamonds all around.
Country's Economy:
The place has a strong economy with high GDP and many diamond foundations. As per the study, it has the fourth greatest gross national income for purchasing power in Africa. After Russia, it's the second largest producer of diamonds. Furthermore, mining and tourism industry is ever-rising, thereby keeping country's economy high.
You Would Need Oodles of Money!
Folk! Traveling to Africa is not at all cheap, and it's the same for Botswana.
The country works on the principle of keeping high prices for tourism so that they can nurture their heritage and beauty. One of the most sumptuous endeavors of the place is to visit Okavango Delta. Indeed, it's amazing and beautiful, your wallet might scream, if you plan to visit there.
It's Peaceful and Quite: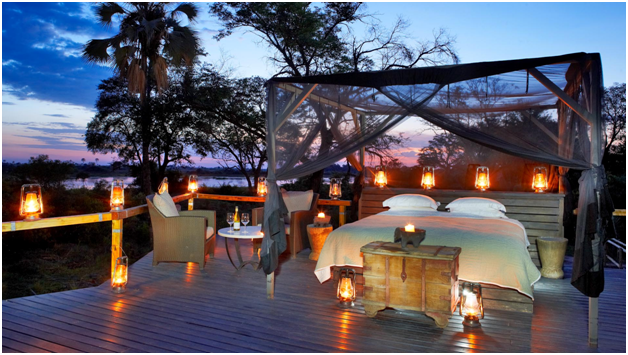 About 2 million people are living in Botswana, which means it's not over-crowded. With over 40% of property dedicated only to wildlife and parks, you will not find any problem in finding peace.
Features the Largest Salt Pan:
Botswana features one of the largest salt flats of the world situated on the north-eastern side of the country. Named as Makgadikgadi Pan, it's beautiful and fascinating. So, why not heading to the place to capture the beauty!
So, done with your pre-travel itinerary? Heading to the place?
Have a look at the places that should be in your bucket-list while being in Botswana:
A worth-visiting place to leaf through a plethora of folios of art! It's a place that features artifacts from local painters who can create and sell their paintings with ease. You perhaps will find many famous artists here with their artworks and will also witness the most prestigious art space like the Smithsonian Institute.
Moreover, if you would be lucky enough, you might get a chance to watch the artists weaving their thoughts though bush.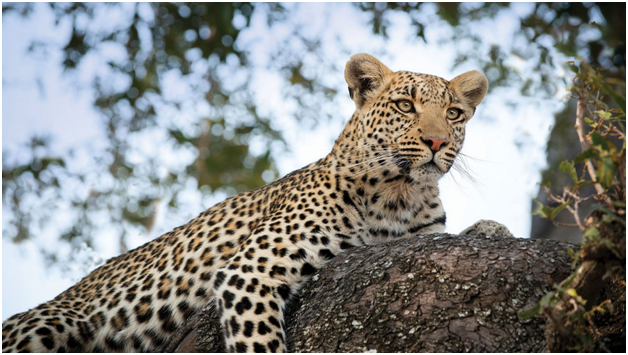 Another most beautiful place to visit when in Botswana is Moremi Game Reserve. As the name suggests, it's not a game or is related to gaming. Instead, it's home to the densest species of wildlife. And the best part, you can hump to this place from almost anywhere. It's the most accessible place that features beautiful trails and places. You can even spend some days here at the luxurious lodges or can stay at public campsites.
Unlike Moremi, which encompasses about 5000 sq Km, Chief's Island is 70 km long and 15 km wide. The beautiful reed-fringed waters, lush greens and garlands, and amazing woodlands make the place perfect for viewing games like BBC documentary. Also, you will witness many exclusive and luxurious lodges and tented camps with locals and nomads.
You have never witnessed such an amazing and gigantic desert on this planet. You will see the baobabs of Nxai Pans, the spae magnificence of Kubu Island in the north, the wildlife of Kgalagadi in the south, the salt pans of Makagadikgadi and lot more things. Get in the fossile river valley, swing in the golden grasses, witness the black-maned lion, and many more things at Central Kalahari Game Reserve.
Want to experience the wildlife of Africa? Get a rented vehicle and wander around! Build a campsite and the experience the bone-trembling sounds of lions, elephant, and grunt of a leopard. Be at the campfire, lie under million stars and dwell in the beautiful view.
So, have you placed Botswana on your travel radar? Then, why waiting! Get your bags and start traveling!