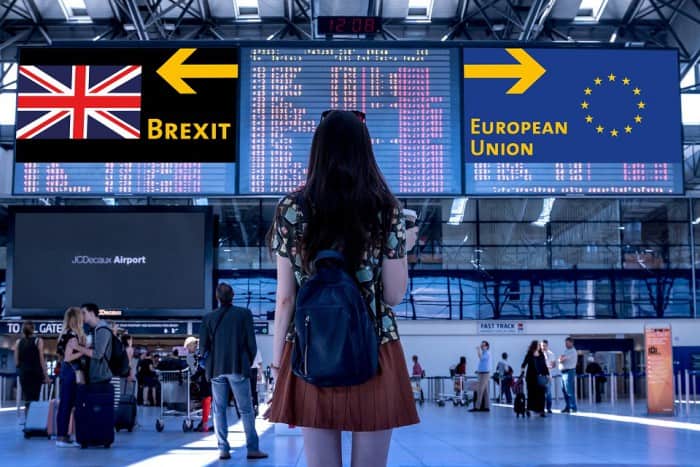 Copenhagen is one of Europe's finest city for sightseeing and tourism. The city of Spires has recently raised up more than a cocktail and Lego and has been crowned as the best city in the world to live. This city is not only rich in its urban centers, it has unique design centers, historical significance, and an integration of modern and antique infrastructure, which makes it one of the best not only in Europe but also the world.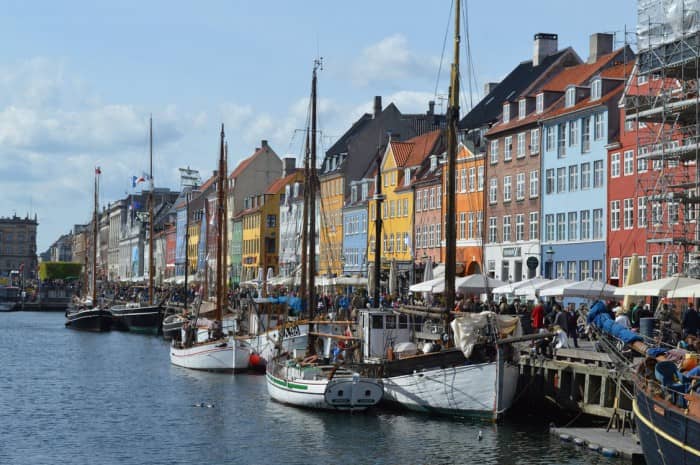 The Danish capital is known for its quality of life. There is a thing associated with this city that makes it a center of happiness. It is a fact that Danish people are the happiest in the world, which is enough to make us feel secure to freely wander this city at any time of the day or night.
Being culturally diverse, Copenhagen enjoys an exceptional place in Scandinavia; from sculptures to art galleries, museums, architecture to the number of cinema screens. It is also considered as one of the finest shopping city for all Europeans. With multiple delights, it has become a top place to experience first class gourmet. The longest pedestrian street in Europe, Strøget provides the best budget-friendly shopping experience to all the tourists and citizens; and to add extra fun you can also visit 17th-century streets in the vicinity.
Copenhagen also boats the biggest departmental store in Scandinavia, along with countless boutiques, cafes, and brasseries. It also offers multiple flagship stores of different renowned brands, all across the city. But not only for the tourists coming from Europe, or anywhere in the world visiting this gorgeous city, Copenhagen is a heavenly place to work and live in. It offers the finest living standard to all its inhabitants. The inflation rate has been the lowest in not only Europe but also the world.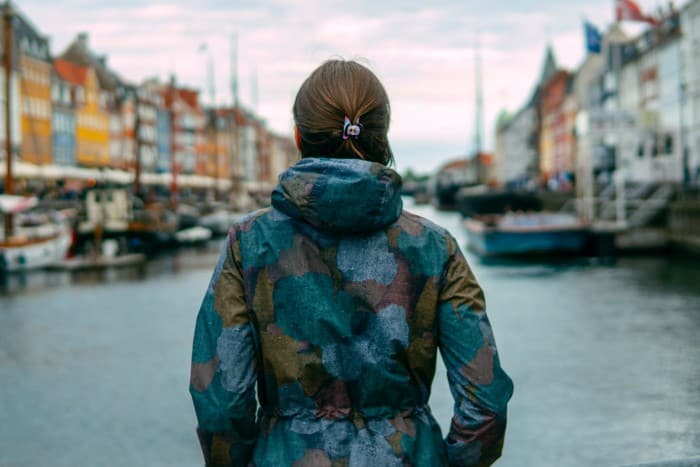 The economy of Denmark and Copenhagen remains strong even with a few recent hiccups to European Union. One of the major reason for a stable economy is tourism. It plays an important role to create employment, business, and foreign currency.
Getting to Copenhagen is quite easy now. With the potential this city boast, airliners have started flights from different cities from all over the world. This demand has created a healthy competition, and you can easily benefit from it by getting cheap flights to Copenhagen from anywhere. Now we have discussed a few reasons why Copenhagen is one of the best places in Europe for tourists. Continue reading this article and know more about this marvelous city.
Friendly Atmosphere
A city of the dispersed archipelago on Baltic Sea, which is colder than ice, but occupied with the warmest of smiles. This brief explanation might be able to define the hospitable and friendly people of Copenhagen. This city, although, shudders in the strong icy winds throughout the year, it still maintains a healthy human scale. Even if you take a small walk in the extremely harsh winters down any pedestrian road, you will be able to feel a large number of friendly striders, and roads choked with traffic.
The never-ceasing attitude of the city is what makes it unique amongst travelers. With an amazing scenery, landmarks, parks and thousands of friendly faces around, Copenhagen automatically becomes the favorite place of a tourist.
No disturbance from traffic
The basic aim of any tourist is to walk around a city and admire its landscape, people, markets, local culture, and food. But most of the shops and places are located on either side of busy roads, and it becomes hard for any tourist to focus on sightseeing when there are cars honking continuously. But this is not the case with Copenhagen as pedestrians are free to roam and appreciate the cultural and historical sights of the city by walking freely on the complete pedestrian streets. This uniqueness is rare to find in any city of Europe or the world.
The longest pedestrian street of Strøget is the best place to wander freely and shop local items or eat local cuisines. As a pedestrian, you are also free to move around and enjoy the centuries-old cultural variety of this city.
Distinctive Architecture
The architecture of Copenhagen is unique in many ways. It reflects the rich history of its culture and traditions in its modern, state of the art buildings. Although there are quite a few and extraordinary structures in the city, you can also get a taste of centuries-old civic history which is still preserved to this day.
To mention a few, you can visit 17th century Round Tower, which is still a fully operative viewpoint; and a waterfront of Nyhavn, which has developed from commercial and trading center to a location for civilized absolution with extremely amazing and colorful setting. One fine example of Danish engineering is the Oresund Bridge between Denmark and Sweden over the Oresund Strait.
Art, Culture, Music
Along with its peaceful waters and friendly people, Copenhagen remains on the top with its art, music, and culture. This city is home to some of the finest art galleries, museums, and operas, which provides a perfect setting to become the best tourist destination in Europe.
Among the most visited location in Copenhagen, is a small yet striking statue of the Little Mermaid. It is a perfect spot for some snaps and provides a unique background. You can also visit the oldest amusement park in the world, namely Tivoli Gardens and have the best time of your life with your family.
Church, Castles, and Palaces
As one of the few remaining kingdoms, Denmark has beautiful castles and palaces where royal family still resides. You can visit the Dutch Renaissance palace, gardens, and museums in Rosenborg Castle, or 18th century Rococo composite of palaces, museums and guard marches in Amalienborg.
You can also find some of the world's most beautiful churches in this city. For instance, visit Fredrik's Church, Copenhagen Cathedral, International Church of Copenhagen, and more.
You can also visit other places such as Opera House, Zoological Gardens, and Danish Museum of Art & Design, National Gallery of Copenhagen, and other amazing restaurants, landmarks, nightlife, and shopping centers.
About Author: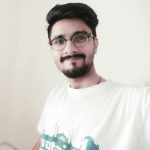 Author of this content is a great blogger Yousuf A. Raza who loves guest blogging and content marketing. Currently, He is working as a digital marketing expert at Dream World Travel, Ltd.