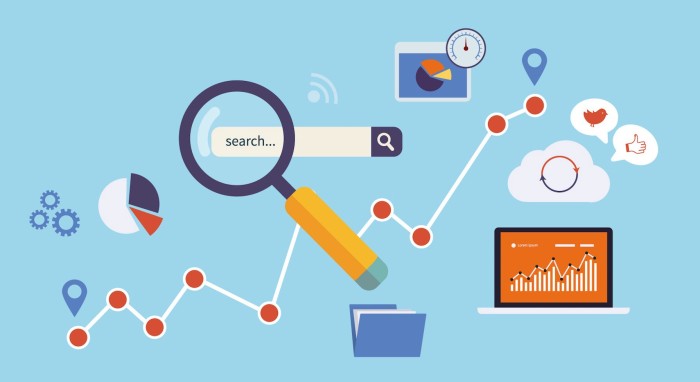 The world of digital business is so vast that you can get confused with a variety of things present in it. Technologies like SEM, SEO, PPC, and so on have so many complexities in them sometimes, that you might get overwhelmed through them. Nonetheless, you need to incorporate them into your business to ensure optimum growth.
One such tool in digital business is SEO or Search Engine Optimization. You might be familiar or you might not be familiar with it. If you aren't, then you need to get acquainted with it and new things related to it. Breadcrumb is an important part of SEO and website development. What is a breadcrumb? How it affects your business digitally? In this blog, you might get all answers to your questions regarding it.
Breadcrumbs: What are They?
No, they aren't the breadcrumbs you are supposed to eat! Although they have a reference to those breadcrumbs in some way. The name is derived from a classic children's fable Hansel and  Gretel, where the kids put up a trail of breadcrumbs to find their way back home when they get lost in the forest. Our digital breadcrumb too has the same function as the breadcrumbs, Hansel and Gretel put on their paths to find the lost way.
On your website, the navigational tools that help your users to make their way around the website and re-evaluate Google's Search Engine Algorithm to impact your SEO greatly, are called 'Breadcrumbs". Breadcrumbs aren't just for altering or impacting your SEO, but they also improve the user experience of your website. In simpler terms, you can say that breadcrumbs are those navigational tools that allow you to move from one page to another in a website without getting lost. They are text-paths that usually are placed on top of the page of your website, to show you what path you have taken to reach the pages through a website.
Breadcrumbs are based on the history of your navigation on a website. It means that they use your website navigation history to highlight your route on the webpage.
Let us assume you are on the features page of a webpage, to reach that page you went through the client page, then the product, then finally to features. A history based on breadcrumbs is roughly like this:
Home> Clients> Product> Features
With the help of breadcrumbs, you would exactly know how you have journeyed through the website. One good thing about breadcrumbs is that you can easily reach out to the pages you have been previously to. One more fact about breadcrumbs is that they are usually featured in Google's search engine result pages as well.
Types of Breadcrumbs
Every breadcrumb has a unique feature of its own. Let us have a look at the types of breadcrumbs and how they are used:
Hierarchy-based Breadcrumbs
The most common form of breadcrumbs that we use on the websites. You will get to know the structure of a website through them. For instance, if you would want to know how the steps will be if you want to go back to the homepage, these will tell you. The format is like this: Home>Team>Category>Blog.
History-based Breadcrumbs
As the name suggests, they are based upon the history of how you have traveled on the page. For example, you are on the blog page of a website,  so it will show you how you have reached that page, like Home>Our Team>Our Vision>Blogs (Home>Previous Page>  Previous Page>Current Page)
Attribute-based Breadcrumbs
They are seen frequently when a user searches for any e-commerce website and the trail of the breadcrumbs is of product and its attributes. For instance:
Home>Product Category>Gender>Size>Color
Benefits Of Using Breadcrumbs For Your Website
Breadcrumbs could help you in increasing your ROI in an unprecedented way. Before using them, you might be interested in knowing the benefits they offer, check them out below:
Help In Consuming Less Time Of A User
What does it mean? Think about it this way: if someone directly lands on the page by clicking on the breadcrumbs shown on Google, it would be such a relief for them.
They Are Loved By Google Too
Google sometimes uses them as actual site results, which makes your website more appealing to the users. You just have to enhance your structured data for this to happen.
Help In Lowering Bounce Rates
Bounce rate is the percentage of visitors on your website who leave it without visiting any page of your website. For making users visit and travel your website often, you need to come up with alternative ways to browse your website, by adding breadcrumbs.
Enhanced User Engagement
As we have viewed earlier, a user is happy whenever something consumes less time. Through this, they would visit your site frequently and will be engaged more, increasing the chances of conversions.
Why Are They Good For SEO?
Although they might have several benefits of their own, let us have a look separately at how they optimize your SEO.
They help the search engine bots during the initial phases when a user visits your website. Using breadcrumbs, a user can gather more information about your webpage in no time.
Google helps too. How you might think? Instead of showing the information on the Permalink of a page, Google shows the information of breadcrumbs in the SERPS.
Just ensure that the breadcrumbs of your website are enabled and open for your visitors to see. Another thing to keep in mind is that since everyone is more on smartphones, your breadcrumbs should be friendly to them to avoid any hassles for your users.