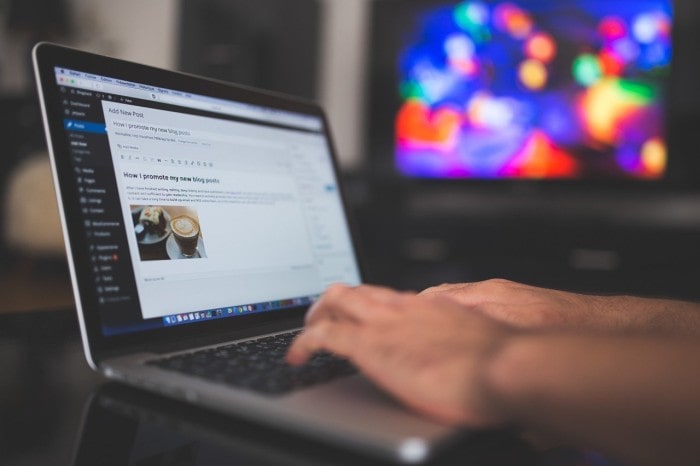 WordPress is the most popular CMS platform that lets you integrate and adapt according to your business needs. A WordPress website can be visually stunning and optimized, but if it does not feature in search ranking, then it may affect traffic.
It is important to optimize your site' SEO to rank higher in SERP. Most people use dedicated SEO tools for optimization, but is that enough?
According to Hubspot, more than 80% of traffic begins with a search query, so that makes SEO an important factor for ranking. Google updates its algorithm frequently, so you also need to remain well-versed with its updated policies.
In short, you need to create an actionable SEO strategy with advanced tricks to get better results. As such, here's is a complied list of advanced WordPress SEO tips to increase search engine rankings.
1] Install SEO Plugins
WordPress offers many SEO plugins. However, the most popular plugin amongst them is Yoast SEO. It lets you add meta description, meta title, and keywords in your posts. It offers other comprehensive features that help enhance your on-page SEO.
It provides internal linking suggestions and tells Google what your page is all about by helping you create XML sitemaps. It works with WordPress editor andmanages the technical issues of your site. Most importantly, ithelps keep your site up-to-date according to the Google algorithm.
2] Create a Sitemap and Use Google Analytics
You need to have a proper site structure to get your website indexed on Google. Creating a Google XML sitemap is easy with the Google XML sitemap plugin. It generates the sitemap of your website so that search engines can index your site.
You must also integrate your site with Google Analytics as it's the most powerful tool to track website traffic. It lets you know about the source and important attributes that will help you reach your target audience.
It helps you to perform different functions that include examining the behaviour of visitors, locating 404 errors, and combating referral spam. It tracks your website goals and provides custom reports, which is essential for the complete SEO campaign management of your site.
3] Use an Optimized Theme andMake Your Content Sharable
WordPress offers many themes that can be customized according to your business requirements. Instead of choosing a visually-appealing theme, choose a theme that can be fully optimized to give you better results.
SEO optimized theme should have good speed and clean codes. It should have a simple structure that employs proper HTML. There should also be a correct use of the canonical URL meta tag.
Social media popularity has increased, so make your content sharable on different social media channels to drive traffic to your website and improve credibility. You also need to add social sharing buttons of networks such as Facebook, Twitter, and Instagram to widen your reach.
4] Use Schema Markup and Check Your Site's Visibility
Schema markup improves your SEO efforts as it adds context to your data. It helps Google to understand your content, which enhances the user's experience. By adding context, your site will not only rank higher, but you'll get clicks when your page receives impressions.
WordPress allows you to remove your webpage from indexing if you don't want it to be a part of the ranking. Developers mostly use this when the site is in the development stage.
You must check the site's visibility after it goes live. You need to go to Settings > Readings. Find the 'Search engine visibility' feature where you'll see a checkbox that needs to be unticked.
5] Verify with Google Search Console and Optimize Media
You need to check your site regularly in the Google search console to know about crawl errors, including 404. It will let you know about keywords people are using to find you along with the submission of the sitemap. Using this tool will keep you updated about discrepancies related to your site as well.
The way you tag and name your images also determines your SEO power. When you upload any image with a post on your WordPress site, you'll get an option to add a small caption, change its title, and add a description.
By using these options, you'll be able to improve your search engine rankings. Further, not only images but you also need to optimize the videos on your website so that it features in SERP.
6] Create High-quality Content and Use Heading Tags
Good content attracts users to your website. If your content is not unique and sharable, then it'll affect your website traffic. You need to create content that is valuable, useful, and actionable.
Offering people what they are seeking is important for SEO content policy. Educate your audience and inform them of the latest updates. Also, update your old content so that it ranks in SERP.
Heading tags should be used as it helps improve engagement. H1 tag is a must for the blog title, H2 tag for added headings, and H3 & H4 for subheadings.
7] Create SEO Landing Pages and Make Your Site Mobile-friendly
A well-designed landing page helps increase lead generation. However, there are some key elements of the landing page that you need to consider.
It should have informative content, probably in bullet form and not blocks. Limit links on your landing page if you want users to stay on the page for longer. Include a call to action – sign-up for a product demo or download eBook.
Also, Google loves mobile-friendly websites as more than 60% of searches are performed on mobile devices today. Thus, use a site theme that is responsive and comes with mobile-friendly features.
8] Use Advanced Internal Linking and Multiple Keywords in Page Titles
Deep linking uses anchor texts to link other pages on your blog posts. It shows Google the depth of your web page and encourages it to index your page.
When you start with the process of interlinking, you'll not only improve your SEO value, but it'll help to improve search ranking for keywords. Before you start interlinking, you need to check inbound links to your homepage.
A page title is displayed in Google search results. For proper optimization, you must include multiple keywords in the title. Don't spam your title, do this organically so that it ranks better. Also, combine keywords in a natural way for better traction.
9] Complete SEO Audit
Finally, it's time to audit your website so that you discover why there's no traffic on your site. SEO audit lets you closely examine site performance and issues that affect the UX.
A thorough site audit will help you improve your SEO tactics so that you reach your goals. The process will increase your profit and ensure you use content in a better way.
Check for SEO titles, descriptions, and keywords. Check if your website URL is structurally optimized to feature in SERP. Check for formatting and image compressions. Use auditing tools like Ubersuggest to get a comprehensive view of your website.
To Sum up,
From simple to advanced, many SEO techniques can help to increase your search engine ranking. You need to evaluate what works for you to achieve your end goal. Also, while implementing advanced SEO tips may take time, the results will be amazing.