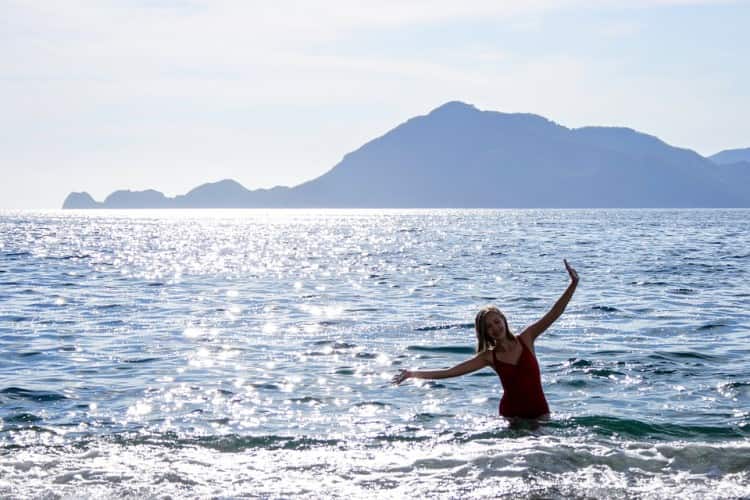 The budget travelling alone around India is suitable for all pockets. From low cost backpackers to pure and hard luxury.
Its ancestral history, the coexistence among the religions, its endless film landscapes, the colourful clothes of its people, temple, exotic jungles inhabited by thousands of different animal species, their gastronomy.. all that condiments make India one of the most requested tourist destinations.
I have been travelling for 5 months and my budget travelling is not exceeding 2.000 Euros. My final budget travelling tells me that I have traveled with 12 Euros per day.
This includes: accommodation, national transport, breakfast, lunch and dinner, tickets to visit palaces, museums and temples, tea, coffee, milkshakes and every day a little whim or gift.
I spent 2.000,00 Euros during my stay, we must add the price of the round trip flight from Spain (570,00), the price to get the VISA (65,00) and medical insurance (210,00).
How to calculate your budget traveling alone for India?
To calculate your budget travelling, you must add these costs:
– Air ticket price, from your city in India. I recommend search engines like Skyscanner, Momondo, Edreams or Booking.
-Visa for India, the price varies according to your nationality.
– Medical Insurance, it´s optional, but highly recommended. In India every day you will be exposed to a dizzying pace of life on the street. Every day is a new adventure, so is better to be forewarned.
– Duration of the trip and the route you want to take.
– Type of trip you want to do. Business trip, tourism, adventure, being in the same town always.
1º LOW COST BUDGET TRAVELING
If you want to travel spending as little as possible, your budget travelling will be between 6,00 EUR and 9,00 EUR.
Their low quality hostels with shared rooms that cost about 2,00 EUR. You can find very cheap guest-house with the same price. And also you can choose a Couchsurfing way.
The street food stalls are the cheapest to eat, buyer beware, the spices used in Hindu cuisine are very strong and not suitable for all stomachs.
Use public transport, although this implies that you´ll take buses with journeys of more than 15 hours
Pulls a ticket in the lower train classes (seater or sleeper).
Share private transportation with other travelers, reduce expenses and travel will be a little more comfortable.
Take it easy, you´ll have more flexibility to buy tickets that will cost you cheaper than if you buy them urgently. Ask prices in different accommodations, the ore days you stay cheaper will leave you.
With this budget traveling, you´ll not have for extras and you´ll have to be a relentless negotiator to get good prices. In India, every price is negotiable
2º MEDIUM BUDGET TRAVELING
If you want to travel spending less, but maintaining a bit of comfort and convenience, your budget traveling will be between 12,00 EUR and 25,00 EUR.
It means that you´ll travel trying to spend as little as possible, but giving you some pleasure either in trains, food or lodging. But you´ll not be able to squander everything. If you spend more money on accommodation, you should take care of the budget traveling of meals and transport (this with all possible combinations.) Maybe you want to travel in a good class on the train, but then you do not care about eating on the street, etc..
You can stay in hostels and guesthouses with more amenities, you´ll have a wide range of private rooms with hot water, cable TV, WIFI… Although one thing you should always keep in mind, no matter how high your budget traveling, there are towns and cities where you´ll not find any luxury.
You can give yourself some whim and buy some gift.
Nor will you be traveling at all, but with a level of comfort except to be India. Even for this budget traveling you will have to negotiate "something" prices, but not until you are out of breath. In the low and medium-low budgets, you´ll have to haggle a lot and for everything, with this type of budget you can give yourself the luxury of haggling a bit (but haggling, you always have to bargain, because it is part of their culture).
3º HIGH BUDGET TRAVELING
In India, with a budget traveling from 25,00 EUR onwards a day you can enjoy many amenities such as buying all your trips through travel agencies, take internal flights, use rickshaw or taxi to move within the cities, eat in the typical restaurants for tourists with food Western and stay in places with a bit of category (but not 4 or 5 stars, of course!). Even if you go with a medium-high or high budget traveling, I recommend that you also haggle, given that it is their way of trading and because they inflate prices too much for tourists.
INDICATIVE LIST OF SOME PRICES IN INDIA 2017
2 liters of water: 30 rupees (0.42 € or 0.46us $)
Toilet paper: 40 rupees (€ 0.56 or $ 0.61)
Taj Mahal entrance: 750 rupees (€ 10.56 or € 11.53us)
Entry Amber Palace in Jaipur: Rs 200 (€ 2.81 or $ 3.07us) – A reader tells me that in the high season they charge 500 rupees for entry!
Very basic single room at GH in Calcutta: from Rs.250 / night (€ 3.52 or $ 3.85us)
Very basic single room at GH in Varanasi: from Rs 200 / night (€ 2.81 or € 3.07us)
Very basic room shared in GH in Goa: from Rs 200 / night per person (€ 2.81 or US $ 3.07)
Shared basic cabin in Palolem: from Rs 200 / per night
Basic room shared in hotel in Mysore: from Rs 250 / night per person (€ 3.52 or $ 3.85us)
Food on the street: between 30 rupees and 85 rupees (between 0.42 € or 0.46us $ and 1.19 € or 1.30us $)
Lunch in a bar / restaurant basic-medium: main course approx. 200 rupees (€ 2.81 or $ 3.07us)
Chai on the street: between 5 and 15 rupees (between 0.07 € and 0.21 € or 0.07us $ and 0.23us $)