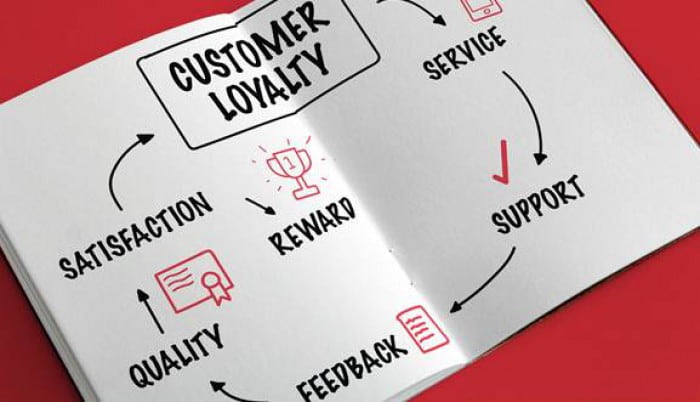 Customer behavior is changing. With the number of great brands increasing every day, fewer and fewer customers remain loyal to one particular brand.
Even some fundamental concepts of online business and marketing are about to experience some major changes.
For example, a well-known rule that 20 percent of customers provide 80 percent of the profits is slowly but surely evolving into a 50/50 rule where existing customers and new customers generate about the same amount of revenue.
But are we completely powerless to prevent the loyalty crisis from affecting our businesses? If we continue with the usual agenda of selling and conventional promoting, there is a good chance the trust your customers put in your brand will gradually decrease.
A more effective strategy is to invest in facilitating loyalty and company review sites among the existing and new customers. After all, repeat customers have a higher conversion rate, spend many times more money, and even serve as brand ambassadors, according to a Monetate report.
So, let's see how to keep your customers and increase their loyalty to get ahead of the competition.
1. Connect with Customers on a Personal Level Using Shared Values
Many entrepreneurs think they know everything about brand loyalty, but in reality, many of their actions are driven by misconceptions and subjective experiences of their partners and fellow entrepreneurs.
In a great article published in the Harvard Business Review, we find three common myths about what customers want from brands that aren't based on subjectivity and misconceptions but hard data.
Myth #1: customers prefer to have relationships with brands.
Reality: 77 percent don't.
Myth #2: More interactions with customers equal more loyalty
Reality: more interactions typically result in customer running away because they perceive businesses as too pushy.
Myth #3: Loyalty is an outcome of a regular engagement with a business.
Reality: A true brand loyalty only comes with shared values.
How to achieve a true brand loyalty through shared values? Let's take a look at how Timberland does that. The company does an amazing job as far as environmental responsibility goes. Just take a look at the facts pulled from their website:
9.6 million trees planted by Timberland employees since 2001

More than 1,000,000 hours served in communities worldwide

310 million plastic bottles used in footwear.
Impressive, right? Clearly, if you value environmental protection, this is an awesome company for you to buy from.
2. Personalize, Personalize, Personalize
People love to feel special. In fact, a 2015 study by Swirl discovered that 87 percent of online shoppers valued personalized online experiences and thought they increased their loyalty to brands that delivered these experiences.
That means that you need to personalize every aspect of the communication with your customers. There's no question about it.
Here's what you can personalize:
Emails
Personalized emails are a great way to facilitate loyalty because they show that a business makes relevant offers based on the interests of customers. And they like receiving personalized messages! In fact, a Listrak study found that as high as 80 percent of Americans preferred them.
For example, birthday emails featuring gifts like free shipping and discounts, emails announcing sales and new exciting products, welcoming emails, cart abandonment emails – all of these types of emails should be a part of your personalization strategy.
Website
A common way to tailor the experience of visitors of an online store is to display recommendations based on their browsing history, interests and other information provided by them during registration (think Amazon and how they personalize browsing experience on their site even without registration).
3. Turn to Social Media Influencers
Influencer marketing is huge now. It was a $2 billion industry in 2017 and is projected to increase up to $20 billion in 2020, according to Social Media Today. Clearly, they're a great personalization assignment help for marketers.
Turning to influencers is a great strategy because customers increasingly find internet celebrities as the most reliable source of product reviews and testimonials.
So, pick up an influencer who your target audience already feels a strong sense of connection with (here some free tools for that from Influencer Marketing Hub) and partner with them to get the word out there and nurture more loyal customers.
One More Thing
Always remember: the outcome of your brand loyalty building effort heavily depends on your ability to deliver what you promise and stay true to your mission and vision. So, stay strong, stay reliable and positive, and your brand won't be dramatically affected by changing customer behavior.