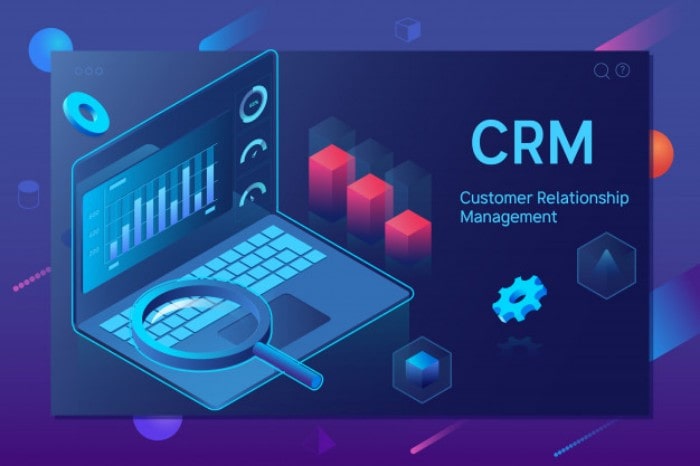 In this digital age, every organization needs to build and maintain strong customer relationships in order to improve their business productivity, drive revenue, and enhance customer retention as well as satisfaction.
How can businesses create strong and unbreakable customer relationships despite having a tough competition from other enterprises? In order to cultivate strong customer relationships, a business owner should keep track of their customers' needs, have to provide value to your customers', offer great customer services as well as analyze your customers' pain points when using your company products and/or services and present with a solution.
Your customers' are the lifeline of your business and you should make them to stick to your brand which is why you must utilize the services of customer relationship management (CRM) software.
The CRM software helps you manage your company interactions with your current and prospective clients and customers'. Here are the five ways how a CRM solution can help your business to build profitable customer relationships.
Collect and Store Customer Data
Primarily, a CRM system is utilized in collecting, storing and keeping track of customer data. This is the most basic feature of any CRM software. Besides stock piling of sales history reports and monitoring of pending invoices, the CRM solution is also used in saving personal details of your customers' such as their birthdays, special occasions, interests, hobbies, social media accounts etc.
Stocking of the complete customer details in CRM system provides a holistic view and a deeper understanding of your customers' on an individual basis. In the long run, it will create a positive impression about your organization in the mindsets of your customers'.
Send Out Regular updates
In order to grow and expand your business, it is important to strengthen the bond with your existing customers' as well as build profitable relationships with new clients. You can perform this activity by using the customers' details from CRM database. Based on customer data analysis, you can segment customers' into various targeted groups depending on their tastes, interests, buying habits, purchase patterns, previous purchases, and geographical locations as well as you can allocate target based resources.
This customer data segmentation enables your business to communicate with your customers' in a highly personalized way and send targeted and personalized marketing messages to the right people at the right time as well as address your customers' by their names which may ultimately result in creating positive customer experiences and drastically improves customer satisfaction and customer retention rates.
Provide a Great Customer Service
From the customer's perspective, the success of any business organization is majorly depended on the quality of customer service provided.  In order to provide a great customer service, it is important for any organization to deliver quick and prompt responses to the customer queries, concerns, and complaints.  You can use CRM system to acknowledge the queries of your customers' as well as optimize your business performance.
Reward Your Most Profitable Customers'
When you are running a business, you will be having different types of customers' such as one-time purchase customers', new customers', existing customers', profitable customers', returning customers', repeat customers', loyal customers' and so on.
The profitable customers' are one of the major sources of revenue for the organization. They make quick payments, purchase in large amounts even in tough times, and provide a free publicity to your business as well as offer genuine and trustable feedback on your company products and/or services.
Did you ever recognize the services of your profitable customers'? No? Then, it's time to appreciate and reward the most profitable and trustable customer base of your business. Use CRM software to collect the details of your customers' that has repeatedly done purchases in the last six months. Use this information to prepare a list of the most profitable customers' in your database and offer them with special incentives, free discount coupons, e-books, loyalty programs etc.  This kind of approach can make your customers' happy, satisfied, as well as retain to your brand forever.
Prioritize and Communicate with your Customers'
Customers' are the foundational base for the success of any business organization. When you treat your customers' equally, it may ruin your business to the path of failure. It's imperative for businesses to prioritize its customers' based on how profitable your customers' are with your business, are they repeatedly purchasing your company products and/or services, is your customers' are one-time customers', returning, or repeated customers' as well as customer categorization also depends on your customers' current tastes, interests, preferences, geographical locations, purchase history, spending habits, buying patterns, browsing history etc.
By taking customer data analysis into account, try to segment your customers' into the various targeted and individualized audience groups. For example:- If you are running a retail store and you have identified that a group of your customers' like Apple watches, then you can segment these customers' into one category and offer them with special and personalized content on Apple watches as well as provide them with exclusive discounts on Apple watches. This kind of customer data segmentation helps businesses to communicate effectively with your customers', send personalized and targeted promotional messages that can evoke your customers' interests on your business, address your customers' by their names, and send them personalized gifts and messages on their birthdays, wedding anniversaries etc.
More than as a technical solution, many businesses consider CRM software as a business philosophy. It is a philosophical guide to improve and maintain the strong business bonding with your existing client base. Start utilizing the power of CRM tools and develop strong customer relationships.
Author Bio:
James Maron is an author at SutiCRM. He shares his views on SaaS and Cloud-based business management solutions.