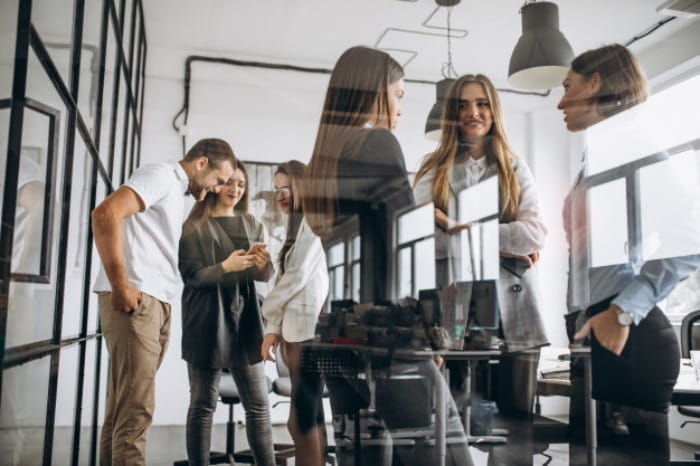 What is Business intelligence (BI)?
Business Intelligence, more commonly known as BI, refers to intelligence that allows users, most often managers, to analyze their business and draw conclusions to better manage it. Businesses have become aware of the importance of data in their strategy. Analytics is today at the heart of the challenges of every small and large enterprise, which needs to study synthetic data and adapt indicators to their current needs.
What is the Observation for Business BI?
The majority of business enterprises are rather mature in terms of management, however many of them are cruelly lacking relevance in data management. They need to use their data more easily to derive value.The representatives of the management have become aware of the role of data in their decision-making and have initiated, in recent years, strategies in this direction. When asked about their desire to improve the analysis of their performance, companies first mention the ability to conduct more interactive and visual analyzes, in addition to existing tools (data mining, web-analytics, reporting). These desire for improvement show the importance of easily manipulating and exploring the data and to obtain lessons that help to change internal functioning and to innovate around data. In particular, the visualization of the data makes the points of view evolve, enriches the reflection, and integrates perfectly into the processes of innovation.
Why choose a Business Intelligence for Your Business?
Inventing products and services, building the business model or driving activities, companies are looking to set up the ideal organization. In fact, the tools are essential to enhance the data they have.More than ever, business enterprises need software adapted to different trades and at all levels of responsibility. Finding the relevant analytics tool to structure operational data can be a challenge. This trend puts analytics at the heart of the concerns of both small and large business organizations. Business Intelligence involves a collection of tools, processes, and technologies that simplify and improve the use of key information within your organization by providing relevant information. Business Intelligence allows you to analyze and better understand your environment and supports you in strategic decision-making.
What is The Purpose of Business Intelligence in Business?
Business Intelligence software allows you to comprehensively understand the performance and risks of your business through a management solution integrated to your various applications to exploit the potential. You follow in real time the evolution of your data and put your results in perspective against forecasts thanks to key performance indicators (KPIs). A BI tool allows you to benefit from a financial management thanks to the dashboards proposed. You have access to visual and immediately identifiable information to make the necessary adjustments. Business Intelligence helps you control your costs and improve the profitability of your business through the power of analysis and its rendering capabilities.
BI solutions in a business allow you to access a set of business indicators to better manage your strategic and operational performance. Business Intelligence solution benefits from an intuitive ergonomics allowing to obtain an instant and global vision of your activity for an optimized decision-making. The dashboards are directly operational, without any re-keying or construction of complex queries. A perfect traceability of information is ensured thanks to the dynamic access of the detail of your aggregated indicators.Oriented to analysis and action, your KPIs are available everywhere and all the time, from your tablet, smartphone or laptop through the cloud. A business intelligence solution is a collaborative and customizable tool to facilitate the exchange of information and support for executives and operational managers.
BI solutions follows a step-by-step process to fulfill the needs of a business organization. Below discussed is the detailed BI decision chain in a business. The decision chain is the information processing chain that transforms the data collected into information that can be used for decision-making purposes. This chain consists of elements and tools that are often presented in four distinct categories. Each of these categories corresponds to a phase of the process.
The first step in the decision-making chain is the collection of data. It involves extracting data from different sources of the company (production systems), transforming them, and uploading them to the database. This is called the 'ETL' process (Extract, Transform, Load), which allows the data to be adapted for decision-making purposes.
The second step is that of data storage, or data modeling. It is a question of centralizing structured and processed data so that they are available for decision-making, easy to analyze. To do this, the data is stored in a Data Warehouse or a Data Mart: a specialized database adapted to decision requests.
The third step is the distribution or restitution of the data. It consists of using different tools to render the information in a form that can be used for decision-making. In particular, we will use reporting tools, access portals to dashboards, navigation tools in cubes, or statistical tools. Decision portals such as the EIP Enterprise Information Portal also help to distribute information to all partners.
The fourth and final step in the decision-making chain is data mining. Cleaned, consolidated, accessible and stored data is now ready for analysis by end-users or analysts. To do this, we use different tools such as OLAP cubes (for multidimensional analyzes), Data Mining (to search for correlations), or dashboards presenting key indicators.
Business Intelligence brings together many applications for data analytics, reporting, online analytics processing (OLAP), BI mobile, real-time BI, business BI, software as a service (SaaS), and open source BI. BI technologies also include data visualization software for drawing graphics and other infographics, or tools for creating dashboards and scorecards to display visualized data in the form of performance indicators and metrics. These applications can be purchased separately from different vendors or as a unified platform from a single vendor.