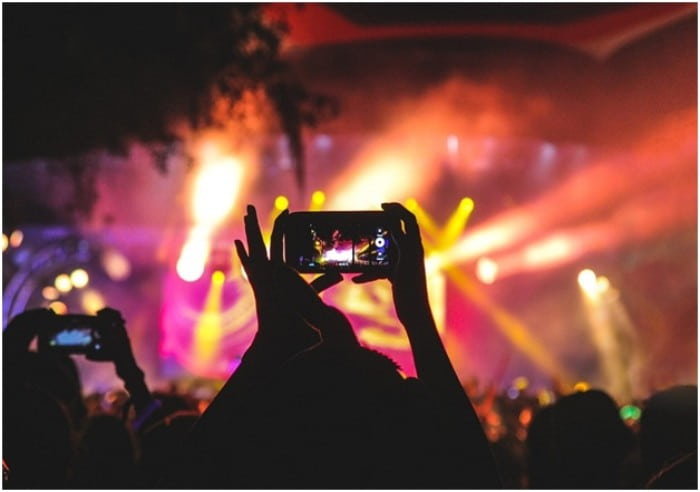 Brands that have their pan presence online is likely to gain more popularity in the current era of digitalization. The presence of a wide variety of social media platforms has made it easy for brands to reach globally.Ever since live streaming came into play, with no time it has seen rapid growth and has become the favorite and powerful marketing tool. Key players and the new brands are inclining towards online streaming services to mark its presence in strategic digital marketing dynamics.
Brand events are an integral part of marketing dynamics that makes the audience aware of the brand and the recent happenings of the brand. It even helps brands to use new strategies to attract more audiences. Digital marketers are inclining towards streaming events live to the web. It is an effective way for a brand to expand its reach by reaching a larger audience base globally. Live event broadcasting holds a lot of benefits that help the brand to leverage and build emotional connections with its audience which later results in brand loyalty. When you opt to live stream your event, selecting the best platform is a must. It helps in reaching your potential audience with much ease while boosting audience interaction. Engaging the audience through live event broadcasting helps the brand and the customer to understand each other in a much better way. The hassle of space and time has been resolved ever since brands started streaming events live to the web. When a brand chooses to webcast live streaming event, it not only makes the brand expand its reach but offers 360 streaming solutions for brands and businesses.
Real-time commenting by the audience during the live event broadcasting helps the brands to know audience views. Taking valuable suggestions given by the audience into account makes them feel valued and build trust in a particular brand. When you opt to, Live stream your event, you can talk about the latest happenings, new schemes, offers, organize flash sales, give giveaways, etc. It helps in boosting audience interest in a particular brand. The audience who are completely influenced by the live stream of your event can act as an influencer for other audiences who tuned in at the time of live event broadcasting. The brand can pin the most valuable comments by the audiences at the top during the live stream.
Hiring events live streaming vendors is always a better option instead of organizing a large brand event or corporate event live streaming on self. A wide variety of live streaming vendors ranging from cost-effective to expensive are available in the market. Paid Live webcasting vendors help brands to stream in higher quality and are often encrypted and password protected. The cost of live streaming an event must be decided by the brand beforehand which make it easier for them to choose live webcasting vendor easily. The cost of live streaming an event is much less when compared to organizing the event in person. Live event broadcasting is a cost-effective way to stream any event Live. It allows brands to webcast live streaming on various social media platforms simultaneously. It allows brands to reach the audience which was earlier not the part of the brand family. Streaming events live to the web has enormous benefits but all are not aware of the right measures. We will share a step by step guide which helps you to live stream your event effectively. 
Here Is A Step By Step Guide To Live Stream Your Event: 
Strategize before live event broadcasting 
Whether we talk about corporate events live streaming or professional live streaming of a brand event, strategizing is a crucial aspect in yet anything. If the strategy is well planned it gains success with no time. If a brand strategizes according to its target audience it is likely to get more hits. A brand must keep geographical factors, space and time into consideration before streaming events live to the web. The brand must aim to reach a wider audience base and strategize to attract more audiences which were earlier not the part of the brand family. If an international audience base is in agenda keeping check on time and date while planning for event live streaming becomes a must. Strategize a title for your live event broadcasting as per event category gives a hike to your event. Budget, location, what you want to webcast and so on should be planned at the initial stage to prevent any further hassle.
Select live streaming platform where you are likely to find your audience 
Internet is full of social media platforms that offer the best 360 streaming solutions for professional live streaming or corporate event live streaming. Selecting the right platform where you are likely to find your potential audience helps the brand in delivering brand messages effectively. Facebook Live, Instagram Live, YouTube Live, Periscope Live, LinkedIn, are the most top trending platforms that offer online streaming services. A brand can select one or more platform suiting the event category. It allows brands to expand their reach and boost interactions between the brand and its customers as it enables real-time commenting. Multi-streaming on various networks can help brands to attract different segments of the audience who are not part of the brand family.
Check internet speed & test run before streaming events live to the web
For a smooth and professional live streaming of an event run a test before streaming live directly. Test run allows you to catch any errors and gives time to improve or resolve any issues with audio, video, internet speed or connectivity, lighting or any other that can make your live stream fall on foot. It helps in preventing the miss-happenings during the live event broadcasting and will make your event webcast live streaming look professional. Check the reliability of the internet connection and the upload speed during the test run. It helps in preventing any miss-happenings when you tune in live. A strong internet connection will help in the professional live streaming of any event thereby holding a large number of audiences who tune in live.
Use high-quality audio and video equipment for professional live streaming 
Invest in high-quality audio and video equipment to give a delightful experience to viewers. The audience around the world views the live webcast of your event with the lense. Investing in a high-quality camera gives your audience a better viewing experience. It helps in making your live webcast watched by many. Unclear audio will make your audience lose interest in your live stream and they will leave the stream as soon as they tuned in. Investing in the best audio recording equipment gives clarity in audio and will help you in delivering your brand message clearly to your potential audience.
Start promoting beforehand and follow up after the live webcast ends
When you decide to live webcast your brand event, start promoting the live stream of your event on various social media platforms. It helps in making your audience aware of the date and time of the live webcast. Follow up the leads within a short time duration after the live webcast of the event ends.
About The Author:
Saanvi is a creative designer and a personal blogger who has written a couple of blogs on live webcasting solutions and various other topics that gain many clicks and views. She keeps herself updated with the latest technologies in the world of social media. Sharing her views about the latest trends in digital marketing and covering the online event live streaming services are some of the topics that hold her interest. She loves to read fiction and travel, to gain new experiences whenever she finds spare time.