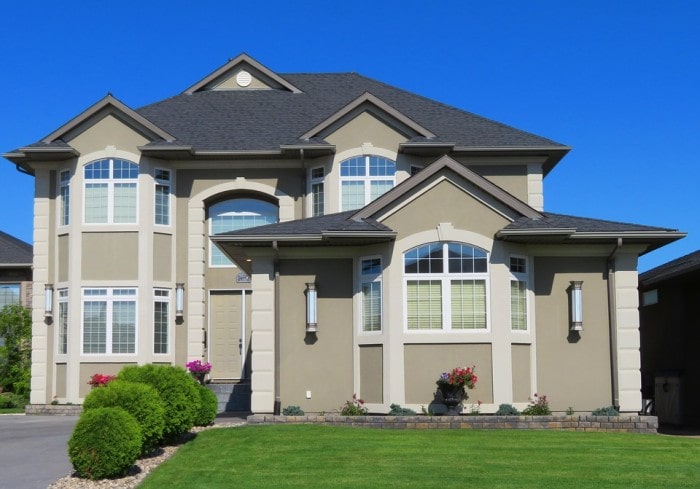 Shopping for a new house means looking past that fresh coat of paint and delving deeper to see if there are any big repairs or deal breakers that could be lurking beneath the surface. Smart buyers know what's really important to look for when buying a home. Whether your future home is a new build or a historic property, there's still a surprising number of things that can go wrong, from outlets that don't work, to windows that don't open.
If you're a first-time home buyer looking to get on the property ladder, or if you just need to find a house you can afford, it's especially easy to make a mistake in the home-buying process. In situations like these, it is best to approach the professionals with knowledge and experience in house conveyancing or residential conveyancing. Whether you are selling or buying a home, having a full picture of the transaction will help greatly.
Here are 8 things to look out for before buying a house.
Check All Appliances Are Working
Just because the appliances look new, it doesn't necessarily mean that they're fully functioning. Don't let cosmetic repairs distract you from potential problems, particularly in a freshly painted kitchen.
Be sure to turn on the stove, run the dishwasher and peek into the refrigerator. If the home has already been inspected independently and you're making rounds in the house before the closing, make sure that all of the appliances work as expected.
Check All Windows And Doors
It's simple but checking that all windows open properly is vital for fire safety, as well as for comfort during both the warm and cold months. Be sure that when you're making the rounds around the house to open and close all windows, doors and shutters to make sure they're in good working condition.
If there are any faulty windows and doors, it's a good idea to ask the current homeowner to find a professional to fix it.
Check For Water Damage
There are specific areas of a home that are more likely to have water infiltration and leaks than others. It's important to pay particular attention to these areas. A musty odour can indicate water damage, even if you don't see standing water on the property. Be sure to check walls and ceilings for water lines as they'll probably indicate flooding from a leak or burst pipe that may have caused internal damage.
When inspecting the outside of the home, be sure to look for sloping areas in the yard, standing water, drains and water marks on the foundation. Even if the water issues aren't active anymore, it's always good to know past problems and what could lay ahead in the future.
Test Toilets, Sinks, Showers And Baths
Changing a faulty faucet after you purchase a home may not be the end of the world, however, it's still preferable to have everything in working order when you move in. Larger problems such as toilets that don't flush properly or showers that drip can be annoying nuisances you will have to fix yourself once you move in.
Be sure to give everything in your bathroom a thorough look-over to avoid any chance of being disappointed.
Check Underneath The Sinks
A quick look under the sinks will give you a chance to see if there is any water damage, mould, water stains, or musty smells. The last thing you want is to discover a leak in the plumbing after you've moved in. Be sure to leave the water running in the sink for a few minutes to ensure all sinks are draining properly.
Check For Bugs And Pests
Your chances of seeing bugs and pests out during the day are minimal. It's still a good idea to look in any corners and cabinets for any mouse and roach droppings. This is another easy fix that you can ask the homeowner for a pest control treatment as part of your contract.
Check For Scents And Smells
If the house smells of freshly baked cookies, it's important not to let the delicious scent fool you. The stronger the scent is, the greater the likelihood the seller is taking precautions to mask a more offensive odour from potential buyers. Be sure to take a deep whiff in every room you enter, from bedrooms to basements. It's also wise to turn your attention to the outside of the home and check if they're any foul smells coming from the neighbourhood.
Look closely at walls, ceilings, and flooring for signs of pet accidents, mildew, or smoke, before you decide this property is your dream home.
Check For Roof Damage
One of the first things you need to know about your potential new home is the age and condition of the roof. Be sure to do a visual check of the roof by walking around the house and looking for damaged or missing shingles, rusted flashing, moss or dirt and any other spots that look dodgy.
A damaged roof could seriously impact the interior and exterior of your home. If you have any concerns, be sure to discuss them with the homeowner.
Having an idea and understanding which problems to look out for will make you more confident when it comes to buying your home. This also ensures that you go on to enjoy your new house instead of constantly worrying about a list of problems you missed beforehand.