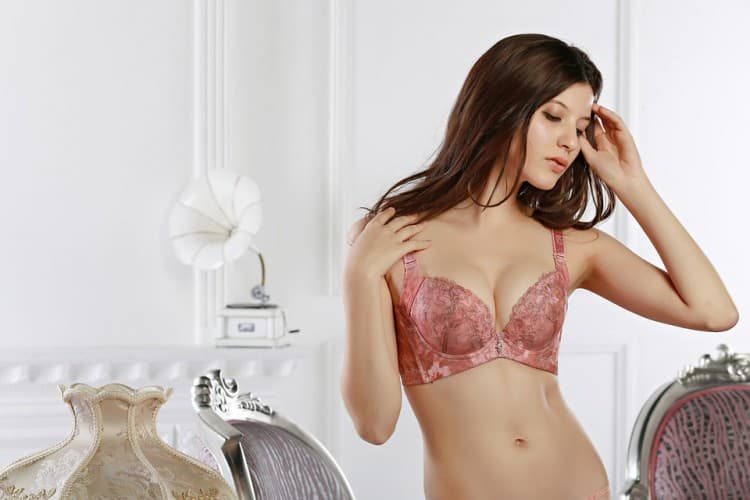 Buying a lingerie can be tricky and at the same time intimidating for men. Unless you have mastered the art of choosing lingerie for your partner, you can easily purchase one. But that's not how it goes in reality. There are some factors that should be considered before going to the mall or online retail store and buying a lingerie set.
For most men, it is both a challenge and a tough task to purchase lingerie for your partner. From size to color to style, it is extremely confusing. Since men do not have much experience with women's clothing in general, here are a few smart tips on how to get it right when buying lingerie for your wife or girlfriend:
Color is the key 
When planning to buy lingerie for your partner, look closely to the colors she wears. Colors are one of the major factors to purchasing the right lingerie for her, so be sure to pay attention to what she likes. You may look at her closet or simply ask her randomly about her favorite lingerie colors. Definitely, there are colors she loves and hate that is why you should be careful in choosing one.
Recommended colors for lingerie are black, white, and nude. However, it always depends on the skin tone as well as body shape.  As a man who would like to gift lingerie to his significant other, try to do some research or ask some help from women you know.
Style matters 
Apparently, women's underwear is way more complicated than men's. There are various styles of lingerie such as floral lingerie available out there that you need to take into consideration before finding the perfect one. With this, you have to ensure that you know what style your partner likes best and stay in its style lane as much as possible. Go for something you would know that she'd appreciate most and will suit her best, too. Now, if you are unsure what to get, go for cute bras that are safe to wear anytime.
Size is crucial
Of course, you would not be able to buy lingerie without knowing the size of your other half. When it comes to bra sizes, you need to determine the cup and band sizes. Never ever guess the size, for you will certainly get the wrong one and it is such a waste of time, effort, and money doing so. If possible, you can take a look at her underwear drawer and check the size. Try it without being too obvious why you are doing it. If your significant other is petite or has small boobs, you can try looking for Asian lingerie that Sofyee is offering.
Stay classy 
It still pays off to keep it classy when purchasing lingerie. In fact, women buy practical underwear themselves. So when you are to buy one, make sure to stick to something that is glamorous and gorgeous. Never get one that looks cheap, even if it's from a well-known brand. One classy option you could have is black or white lace lingerie.
Get the feel
It's not all about color and design, the fabric plays an important role for the comfort that lingerie can give to your woman. If it feels rough when you touch it, it is most likely that it would not be too comfortable for her. Double check all the seams and lace, ensure that they feel soft on the skin. You can also ask for the help of salespeople in the store as they know what to recommend based on what you need or your partner's taste.
Spend wisely 
Good-quality lingerie does not always break the bank. Fortunately, there are still great brands out there that offer nice lingerie. All you have to do is make an effort in looking for the right lingerie for your significant other. It might take you a little while to find it, but once you've found one, it will definitely be worth it.
Surprise her
This is the final step when buying lingerie for your partner: giving the gift. As we all know, lingerie is a special piece of women's clothing so the gift wrap should be special as well. You can request the lingerie to be placed inside an elegant box with special silk all over. You can either send it to her office or personally give it to her to see her happy face when she received it.
Lingerie buying is never easy for most men. It really helps to keep in mind this useful guide on how to buy lingerie for your partner. Since lingerie is a perfect present for any occasions for your better half, be sure to know these things mentioned above. Without a doubt, you are going to make your wife or girlfriend happy once you have pulled off this surprise gift of yours.