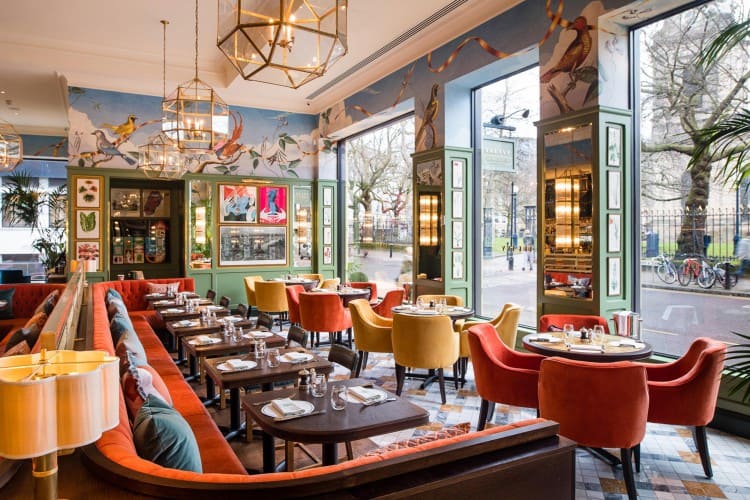 If you are planning to open a café then there are so many things that you need to be careful about and other than good food, good ambience also matters which entirely depends upon the interior of the café. Nowadays people go to café as well as in restaurants not only for having food but to get some pictures clicked so people prefer going to places which is well decorated as well as attractive at the same time. There are so many décor options that you can choose which actually depends upon the size of the café and if you are wondering about some of the café interior design concept then here are some of the best cafe interior design concepts for attractive café that you need to check out and also you can get anyone of them for your own café to make it look presentable as well as attractive:
Society café interior design: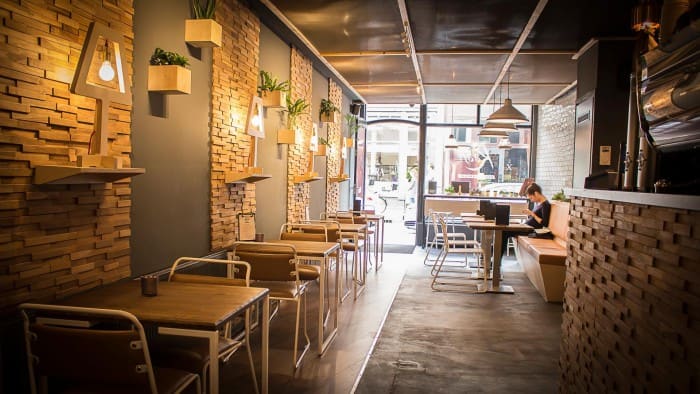 This is kind of a industrial design café and now that you know the café is all about a modern place where people sit to enjoy coffee as well as some snacks and so most of the café seems to be designed in modern interior and standing there if you would have a touch of industrial design then that would be appreciated and for a change people would love to hang out as well as click pictures at your café which is a great thing for sure. To give that industrial touch you can have vintage hanging lights which looks absolutely stunning and you can also add some wooden furniture in your café which would not only make you café look classy but would also give a much needed vintage touch to it. You can also try hanging some old masterpieces on the wall so that people can get entertained while you would serve their order.
Feedback board: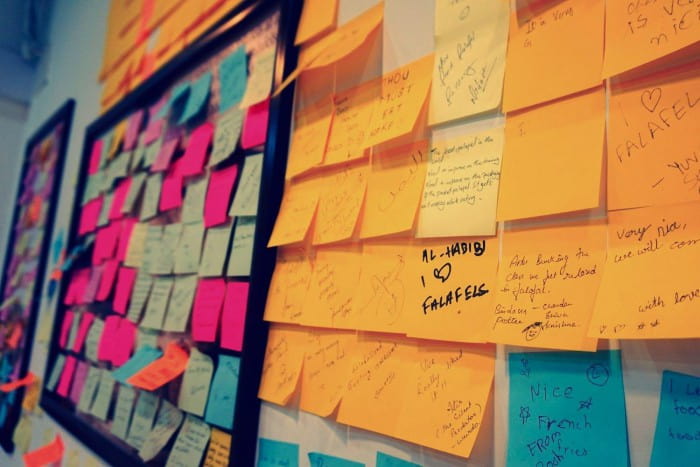 Now when it comes to décor, some small things can make a huge difference and just like that you would have a feedback section in your café then people would love to be in your café because everyone wants to tell what they feel about their experience. Here you can set a small corner into feedback section of your café where you would have to set a huge board which would have lots of pages so you can get your each customer write about their experience in your and so this would not only help your improve your quality but would also attract new customers. You can also keep some decorative cute statues or stuffed toys around the feedback section so that you people can gets some amazing pictures clicked their and on the other hand this would also make your café look cute as well as attractive at the same time.
Get up in the car café interior design: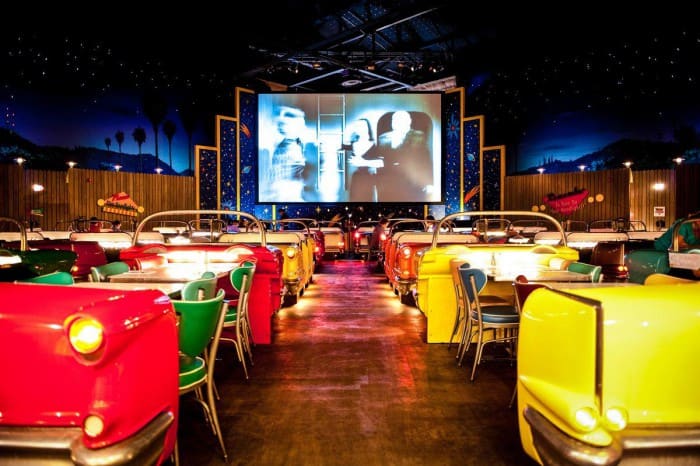 This is the coolest one for sure and this is so unique that people would definitely check your café and crowd is guaranteed with this interior. This kind of interior is kind of pricy but the investment that you would put in for the interior would definitely pay you back which the best thing for sure. Here you would have to give your café the look of a car which is great and right now it is trending as well and people get too excited about these kinds of themed decors so you can simply get that to get people's attraction. Now to give your café a car like look you would have to change certain things and the first thing that you can get is the car seats instead of regular seat and here you can also use car doors which you would have to open to get into the seat and also instead of the regular lights in the café you can use the head light of the car and these small things would set a huge difference which is amazing for sure.
Aquarium café interior décor: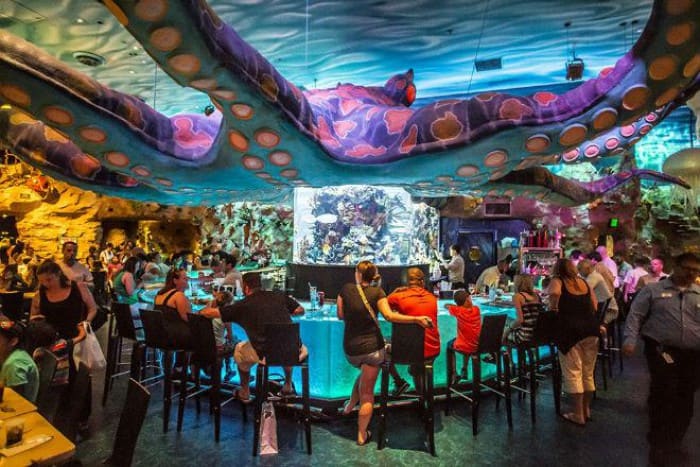 Are you the one who loves aquatic creatures? Then this interior can prove to be perfect for your café and this would no doubt attract a lot of people and especially those who have a soft corner for sea creatures would rush to your café and also children would drag their parents to your café to see all those exciting fish and other small sea creatures which is great for your café business. Here you can get aquarium instead of tables so while enjoying food people can enjoy the fish view as well which is so exciting that everyone would love this for sure. Here you would have use the best quality glass so even if children would tap there out of excitement nothing would break and get destroyed. Here in the aquarium you can have unique fishes and try to get lots of colors as colors always attracts people and here you can also have lots of water plants as they are so rare that people might come in your café just to get pictures clicked with them which is a great thing for sure.
Floral impressions café interior décor: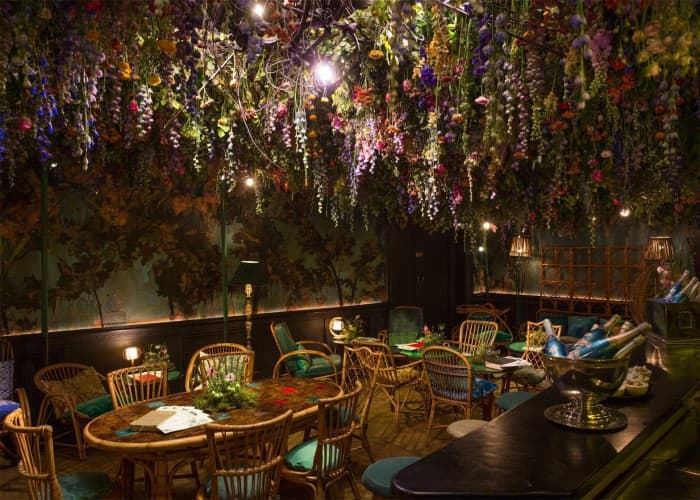 Floral décor is loved by all and if you want to play safe then you can also try having floral décor in your café and no matter what the trend is going on but floral designs are something that would never go out of date so you would not have to keep on changing your interior décor if you would go with floral decors for your café which is great and the best thing is floral décors are said to be the most inexpensive décor which looks the most beautiful. Here there are few things that you have to change or add for getting the perfect floral décor in your café. The very first thing here is that you can add floral wallpaper in your café and you can also add flower in flower vase in each of the table of your café and you can also gift one flower to each of your visitors which would be a nice gesture and at the same time people would have positive impact for your café so people would keep on visiting your cafe.
These were some of the best cafe interior design concept for attractive café that you need to check out and also you can have any of them for your own café and it is for sure that with these interiors you would notice a hype in your visitors and people would love being in your café and for more such amazing designs you can check out Architecturesideas.