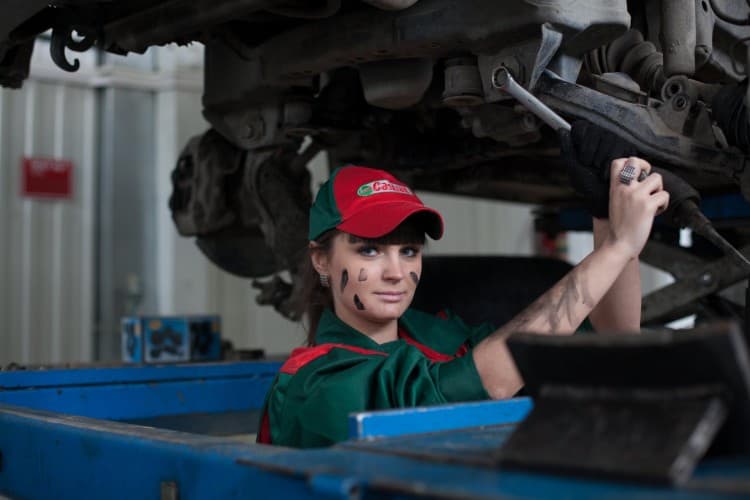 The extreme weather condition during the winter and summer season is without a doubt a menace for most car owners. This is especially true for those that live in regions that suffer frigid cold and hot, humid hot winds during those times of the year.
Such extreme weather conditions not only can result in premature deterioration of the exterior of a vehicle. Those could also affect the vehicle's internal mechanisms, which when not addressed could compromise the performance of the car, and more importantly, put the safety and security of the driver and passengers at risk.
If you have just bought your first car and is still clueless about how freezing winter weather or scorching summer heat can affect its appearance, performance, and overall safety, then read on. In this post, we will detail how extreme weather conditions can impact your car and some actionable tips that can help ensure that your 4-wheels stay on tip-top shape.
Ways Extreme Cold Can Damage Your Car
The amount of power that your car's battery can deliver can be severely weakened when the temperature starts to drop. This is due to the cold weather slowing down the chemical activity inside the battery, which is the reason for its diminished power. When the water in the battery freezes and expands, it can also cause irreversible damage to the cells.
Your car's engine oil would likely thicken and even freeze, which means that your car's most important component wouldn't be able to function efficiently.
The cold air can also decrease your tire pressure, which can lead to your car to lose traction and even suffer irreversible damage when used in roads covered in snow or ice.
The cold weather can further weaken the reliability of an already bad spark plug or outdated ignition component, causing the vehicle not to start unless these parts are replaced.
Ways Extreme Hot Weather Can Damage Your Car
Although cold weather can diminish your battery's power, the sweltering summer heat can significantly affect its performance, too. While the heat surrounding the battery can help accelerate the chemical activity inside the battery, too much of it can cause internal corrosion, thus diminishing its useful life span.
During the hottest day of the summer, your car's cooling system has to work twice hard to moderate the engine's temperature. Problems are more likely to arise if the coolant or antifreeze you're using is of low-quality or if your radiator is already damaged. Your engine oil might also overheat which can result in increased friction and potential engine damage.
The sizzling pavement during the summer season can also make the air inside the tire expand, which cause over-inflation and bulging of the tire
Here are four tips that can help you avoid these problems in your car once the summer or winter season starts:
Check Your Battery
As you can see, the car's battery suffers the hardest hit when the temperature starts to plummet or rise. That's why even before the winter or summer season begin; it's critical that you check your car's battery for fluid level and clean, corrosion-free connection rods.
If you don't know how to check your battery's health, you can have it serviced by your trusted mechanic as they have the necessary equipment to check its power output. Doing so will enable you to determine if your battery just needs to be recharged or already need a replacement.
Use the Appropriate Engine Oil
The viscosity of your engine oil varies largely on the temperature. If it's too thick due to extremely cold weather, it will be much harder for your engine to start; if it's too runny due to extreme heat, it can cause for your engine to easily overheat.
It's always a good idea to consult your car's manual for the type of oil that's best for your engine. In general, you would want to use a thicker grade of oil during the summer to compensate for the increased temperature, and then switch to thin-blend oil when the mercury starts to plummet to ensure fast start-up and better fuel mileage.
Test Your Cooling System
When you take your car into a service shop for an oil change, you can maximize your time by having your radiator and heater hoses tested for cracks, blistering, and oil contamination as well. Identifying these issues before the winter season can help avoid leaks caused by the expanding coolant.
When driving on extreme cold conditions (sub-zero), it is wise NOT to start driving until the car is warmed up. This is because the cold wind could freeze the radiator solid even if you're antifreeze is correct. If that happens, the heated coolant that cooled down the engine has no place to go, which can cause either for the engine to overheat or for the radiator to crack. To avoid such from occurring, you have to get your car warmed up first.
In sweltering summer weather, it's best to use a 50/50 ratio for antifreeze and distilled water to keep your car's cooling system in good shape.
Have a Separate Tire for Winter and Summer Season
Aside from usual checking the tire tread for uneven wear, or spotting cuts or bruises on the sidewalls, it's also vital that you use the right set of tires if you intend to use your car during the winter or summer season.
If you live in a region where roads are usually covered in thick snow or ice, it's ideal that you install dedicated reliable winter tires in your vehicle.  These tires have a specialized tread pattern that will provide you with an adequate grip on snowy or icy surfaces and can push away the heavy slush thus preventing slush planning.
On the other hand, when the summer heat starts to kick up, it's equally important to use high-quality all-season tires for your vehicle. This is an alternative option if you don't have dedicated summer tires since they can also perform equally well in warm weather. All-season tires can also provide traction in winter but are not the best option to use in extreme winter driving conditions.
Conclusion
Keeping your car in tip-top shape all year round is crucial to ensuring its optimal performance. However, such a task becomes more imperative if you intend to drive on snowy roads during the winter season or sweltering pavements during summer. By following these tips, you can better prepare you to withstand and deliver optimal performance under such conditions, enabling you to drive safely and comfortably, and even save money from repairs over the long haul.
About the author: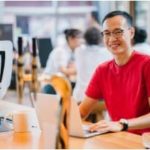 Yosh McCrea is an automobile specialist for 7 years and has been writing for different brands. When not providing expertise in automobile technology industry, he spends most of his free time doing volunteer work and learning different musical instruments.