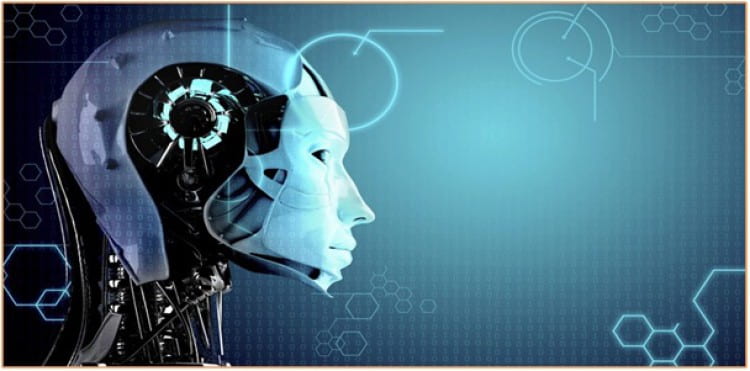 Artificial Intelligence is the new trend in technology which is making technological advances every year. This emerging technology has become a consistent thread in our lives, just like electricity, internet etc.
According to the study by Oxford University, about 47% of the US Jobs will fall under the automation jobs in the next 20 years. So, there is a high demand for the career in Artificial Intelligence.
Artificial Intelligence comes with the tagline "The Future is Automation" and this attracts many big IT giants like LinkedIn, Google, and Amazon to invest for the career in artificial intelligence.
With the increasing demand and plenty of jobs in the artificial intelligence field, there is a shortage of skills required for this job.
This article will walk you through the skills required for AI and Career Opportunities in the field of Artificial intelligence.
Skills Required for Career in the Field of Artificial Intelligence
Artificial Intelligence has dynamic career opportunities. So, before diving into the field of AI, you must have the following technical and educational skills.
Mathematics
Strong Mathematics is very important for a career in AI. The Knowledge of concepts like Algebra, Calculus, and Statistics is essential for AI.
Data Science
Basic knowledge of data science concepts like Classification, Algorithms and programming languages like C++, Scala, Java, and Python is essential. Knowledge of some Artificial intelligence libraries like Cafe, TensorFlow,and Torch will be an added advantage.
Educational Qualifications
A degree in Computer Science or any relevant stream is essential. The candidate should have knowledge of data warehouse, data mining, SQL queries, SQL Server Integration Services (SSIS) is essential.
Creative Thinking
Creative thinking and intelligence are highly demanding for AI. For creating unique applications, one should have a deep understanding of the AI algorithms and their functions.
Top 5 Career Opportunities in Artificial Intelligence
Want to make your career in artificial intelligence?  There are diverse career options available. Have a look at the top career opportunities in AI one should opt for.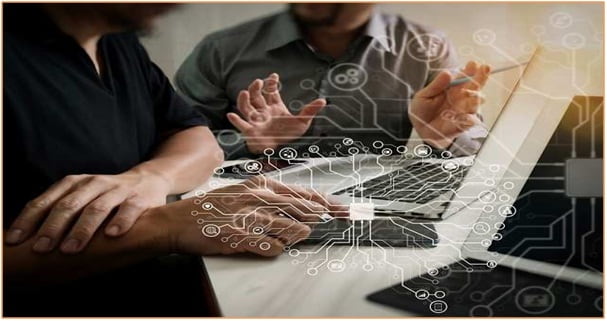 Data Scientist
Data Scientists are trained professionals with the skills of data analyst and data visualizer. They have the responsibilities of collecting, analyzing and interpret complex datasets.
They should have experience of Big Data platforms like Hadoop, Hive, MapReduce, Pig, and Spark. They should have knowledge of programming languages like Perl, Scala, SQL, and Python.
Requirements for Data Scientist Job:
Understanding of data structures and statistical mathematics.
D. or master's degree is required.
Salary:The salary of Data scientist ranges $130,000- $210,000.
Machine Learning Engineer
Machine learning Engineers are mostly responsible for managing machine learning projects.  For this role, it is necessary to have a command on multiple programming languages. To get hired for this job role, candidates should be familiar with the agile development practices and software development tools like Eclipse, IntelliJ.
Requirements for Machine Learning Engineer:
They should have knowledge of cloud applications.
They should have good mathematical knowledge.
Salary:The median salary of the ML Engineer is $128, 549.
Business Intelligence Developer
The job role of a Business Intelligence Developer is highly demanding. The main objective of this role is to analyze complex data sets to identify the current market trends.
They play a major role in increasing the profit of any business. Along with strong technical and programming skills, Business Intelligence Developers should have strong communication and problem-solving skills.
Requirements for Business Intelligence Developers
They should have a degree (Bachelor) in computer science.
Should have expertise in data warehouse, data mining, SQL queries, BI technologies.
On-the-job experience and certification combination is highly desirable.
Salary: The average annual salary for this role is $92,278.
Research Scientist
It is one of leading career option in the field of artificial intelligence. A person in this job role is expert in various AI disciplines which include deep learning, machine learning, applied mathematics,and statistics.
To get hired for this job role, a candidate should have extensive knowledge in graphics model, computer perception, and natural language processing, bench marking, and distributed computing.
Requirements for Research Scientist:
They are expected to possess a master's degree or Ph.D. in computer science.
They should have a deep understanding of computer architecture and must have strong written and verbal communication skills.
Salary: The average salary of the Research Scientist is $83, 402.
Big Data Engineer/Architect
Big Data Engineer is one of the high paying jobs in the field of artificial intelligence. Their primary role is to develop an ecosystem which allows businesses to communicate with each other and collect information and data.
These engineers are involved in planning and designing on the Big Data platforms like Hadoop and Spark systems.
Requirements for Big Data Engineer/Architect
They should have knowledge of programming languages likePython, Java, and Scala etc.
They should have in-depth knowledge of data migration and data visualization.
They should have completed a D. in computer, mathematics or any relevant field.
Salary: The annual median salary of the Big Data Engineer is $151, 307.
(The salary information of all these job roles are taken from the Glassdoor.com)
Companies like Amazon, Uber, Intel, and Microsoft etc. are looking for candidates with the skills in artificial intelligence and offers a bright future in this field with a handsome salary.
Acquire the skills of artificial intelligence and don't miss the golden opportunities to work with the giant tech industries.
About Author:
George is corporate relationship manager at Inc Academy – Provide Digital Marketing Course in Dubai with professional certificate and he likes to share his knowledge on digital marketing topics.