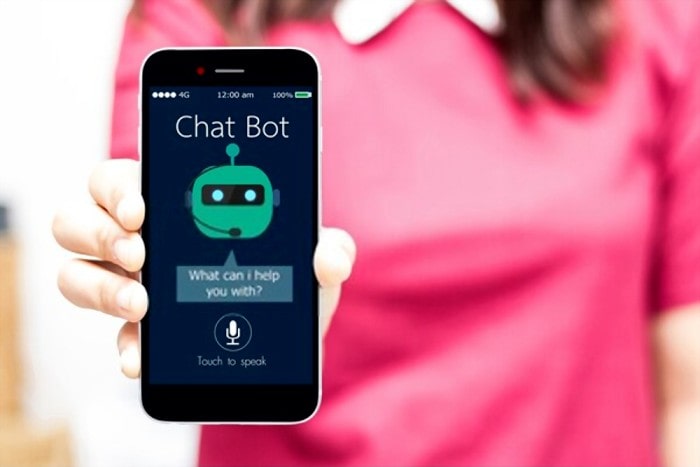 Customers are the heart and soul of a business. They will decide if a business will stay in the market for a long time or last for a year. That's why most businesses try to provide quality customer service.
Back in the days, although it still exists, customer services happen via phone call. There is no other way to manage customers, but through human interaction only.
Customer service requiring only humans to operate has limitations. We cannot provide a 24/7 quality service all the time. But now it is possible.
When humans and technology come together to serve people, it will ultimately lead to an excellent outcome.
One technology that is known to help businesses and customers are chatbots.
WHAT ARE CHATBOTS?
Chatbots are programs designed to respond automatically to customers. It is programmed to answer specific questions, or a keyword triggers these chatbots to respond.
Chatbots increase productivity. Aside from increasing productivity, there are multiple reasons why businesses must seek the help of this technology.
REASONS WHY YOU SHOULD USE CHATBOTS
84% of consumers said that one factor that helps them decide to buy an item from a business is customer service. Therefore, having 24/7 support for your customers is an excellent move.
However, humans cannot work 24/7, and sometimes there are some delays. Hence, chatbots enter the picture.
Here are reasons to convince businesses why they should use chatbots on their websites or for their business.
Saves Time and Money
Chatbots can multitask. They can answer multiple questions from different customers. Their quick answers can help customers instantly decide if they want to buy a product.
Aside from saving time, it saves money by preventing businesses to hire an unnecessary amount of manpower to run the customer service department.
It's What Millennials Want
Even though mobile devices have become popular nowadays, and everyone has it, many young generations don't often like calls. Most Millenials like completing a transaction or doing queries via text or chat and chatbots can help in this area.
Some chatbots are programmed to use words or terms common to Millennials.
Analyzes Data
Answering questions and providing solutions are not the only tasks of chatbots. They also collect data from customers to render a more personalized result and to help businesses with their marketing approach.
Brings About Sales and Leads
Chatbots easily direct sales into your business. Their behavior, such as immediate answers to customers' questions, can generate leads.
They used the data they have gathered to provide a personalized approach to individual customers.
They remind or notify people of promos or coupons they might need for their next purchase.
All of these behaviors of chatbots will help your business get more sales.
Less Time for Development
Unless you require a new and one-of-a-kind chatbot, this technology doesn't take a lot of time or resources.
The fast development of this technology helps businesses to start their customer service department with no delays. They can strategize in no time with the data these chatbots collected.
Helps E-commerce Business
If you have an online shop, chatbots are a must. It can increase your sales by suggesting products to your customers. Also, answered queries of customers means higher chances of sales.
Hence, the e-commerce business will have the most benefit from this technology.
It won't Replace People
One of the most common misconceptions of using chatbots is the replacement of human employees. Some people think that Chatbots will take over human positions in the business.
But this is not entirely true. Chatbots can perform some tasks, but with limitations. They can answer questions, direct customers to products, and so on. But, sometimes complex tasks are forwarded to humans.
Chatbots are only programmed, and hence, they are limited.
Provides Convenience
44% of consumers appreciate it if there is someone to provide answers to their questions immediately. If no one is available to attend to customers' inquiries, it will result in the abandonment of their purchase.
Therefore, round-the-clock customer service is important. Businesses need to provide convenience for their customers.
Better User Interaction
Chatbots can answer like humans. They can interact and engage in a conversation with the customers.The best thing about chatbots is that it doesn't have to change its tone or manner when answering even the most annoying customer.
Can Integrate on Social Media Platforms
Almost everyone is on social media. We get all the information and updates we need in there. We even shop more on social media, or if not, it influences our shopping or purchasing behavior.
Facebook and Instagram are two of the largest social media platforms that have already moved to become a business platform too. That's why a lot of businesses build their brand's name on social media.
Facebook has an automated chatbot to allow businesses to attend to customers' inquiries. The more you interact with your customers, the more you'll be able to sell to them.
THE FUTURE OF CHATBOTS
Now that we get to know the reasons businesses should use chatbots, here's what we'll expect from chatbots this 2020.
They will interact more like humans
Voice bots will become common
Social media marketing will utilize more AI to drive more engagement and sales
Automated payments assisted by chatbots
Integration of chatbots on mobile apps
Becomes part of our daily lives
CHATBOT BUILDERS
Here are some examples of platforms to build chatbots for your website or online shop.
Botsify: Easy to use, powered by AI and ML, multiple plugins, and collects information of customers to help in building an effective marketing strategy.
Pandorabots: Can be deployed on websites, mobile apps, and social media messaging.
Chatfuel: Answers most questions of customers, forwards conversation to human customer service, and the company can create the chatbot for your business.
Flow XO: Similar to Pandorabots, it can also be deployed on social media platforms and websites. There is a free version of this chatbot builder.
There are more chatbot builders you can find in the market. These are some commonly known platforms to build chatbots.
You now have an idea what chatbots can do to your business, what you'll expect this 2020, and some examples you can use for building a chatbot. It's time to make this technology part of your customer service.
AUTHOR BIO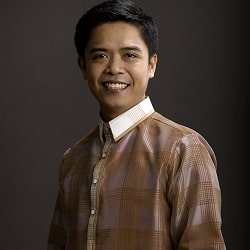 John Ocampos is an Opera Singer by profession and a member of the Philippine Tenors. Ever since, Digital Marketing has always been his forte. He is the Founder of SEO Guru, and the Managing Director of Tech Hacker. John is also the Strategic SEO and Influencer Marketing Manager of Softvire Australia – the leading software e-Commerce company in Australia and Softvire New Zealand.