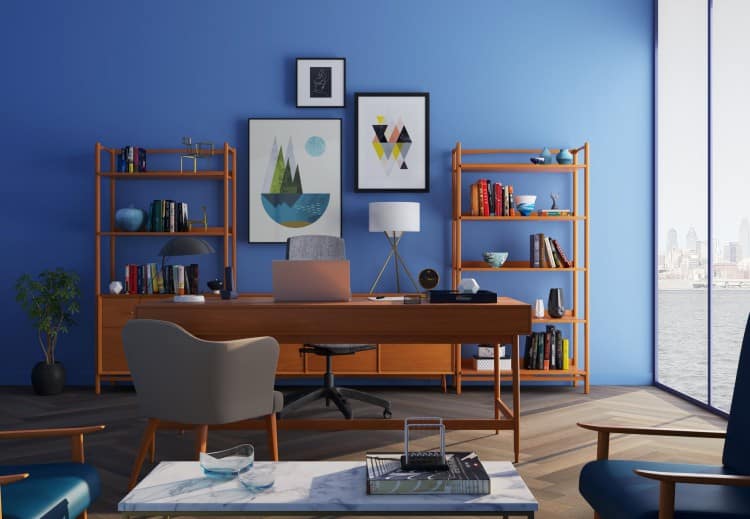 Aussies have more stuff now than they had decades ago. There is no doubt about that. Digital devices alone make up a huge space in houses. What more for other goods and items?
The rise in home clutter has led to a booming industry called the storage industry. This means that Australians are starting to consider renting space just so they can have more space in their own homes. IBISWorld reports that the self-storage industry in Australia has increased by 3.3% in 2017 alone. But taking a look at what's placed inside these storage spaces reveals something else. The National Storage Survey conducted in 2017 shows that 20% of Australians say that they don't have any more space to put their things in. This means that there are around 80% who can still make up space in their households.
This is where smart storage comes in. Smart storage refers to maximizing space in homes and offices so that you are able to put things in accessible areas. Shelving methods like garage shelving, longspan shelving, and storage shelving can all help you make use of your rooms and empty spaces so that you can put more things without making your home look cluttered.
10 Shelving Ideas For Your Storage Inspiration
1. Convert Your Headboard to Storage
One of the smartest shelving ideas that came up since the turn of the century is using your headboard as storage space. Just think about it, your headboard takes up at least 5 inches width from the wall. This space has nothing in it. So if you have things that you need to place in your bedroom, then your headboard is the first thing you should look at.
Converting a headboard to a storage space is not difficult. You can hire a carpenter to carve rolling cabinets inside it so that you can just pull it to the side and get stuff from it. You can even buy a ready-made headboard from IKEA where there's enough room for you to store pouches, boxes, belts, etc.
2. Put Things Up on the Wall
Walls are great storage spaces for things that you always use. For example, if you have a yoga mat lying around, you can put this up on a peg installed on your wall. The same thing goes for clothes, shoes, and even your bicycle.
To get this done, all you have to do is to install strong pegs and harnesses that can support the weight of the racks or clips you'll be hanging. If you plan to hang your bike, make sure that you consult with someone who knows how to handle bike storage. So instead of having it parked beside your door, you have it beautifully framed on a wall.
3. Build Floating Shelves
Floating shelves are great ideas if you want to maximize your walls. If you have more walls than windows, this can definitely bring more character and space to your rooms. Did you know that the average Australian has more book collections than toys? According to National Storage, Aussies have more books lying around in different places in their homes. So if you are one of these people, then floating shelves won't be such a bad idea. Besides, they add a great aesthetic to plain white walls.
4. Use Your Underbed as Drawers
The underbed is literally the space under your bed. Most of the time, these spaces just gather dust and become an excuse for people to just dump their things there if they don't want to see it. This is definitely a no-no for anyone. So to make this space useful, convert your underbed into drawers. This helps prevent dust from getting into your things. Plus, it's so easy to just pull the drawers and get your things.
There are smart storage boxes you can buy from IKEA or you can create them from scratch using leftover wooden boards and laminates. To make things easier, you can install rollers underneath so it doesn't ruin your carpet floor.
5. Heighten Your Bed
If you had a lot of fun maximizing your underbed, you might also consider installing cabinets right under your bed. If you don't have back problems, a higher bed will not be a problem for you. The more space your bed has from the floor, the more areas where you can install drawers. You can even have all sorts of pull-out items there. Not only does it create enough storage space, but it also hides things from view.
6. Have a Foldable Desk
This idea is not much of a shelving idea, but it does help you create more space for your home. If you need a working desk with you to use during certain times in the day, then having a foldable desk isn't such a bad idea. You can either buy a foldable desk or have a desk installed that can just be pulled from a cabinet. Some people converted their study tables to cover up tables where the actual desk can just be folded to cover the whole study area. In this way, you can create a few small organizers on the desk itself which can store earphones, pencils, sticky notes and more. And if you're done using your desk, simply lift it and lock it so it doesn't fall open.
7. Convert a Corkboard into Jewelry Storage
Women love jewelry. Just checking their drawers and you see a bunch of necklaces and bracelets on a bowl. But if you will notice, a lot of these chains get tangled into each other that it takes a lot of time just figuring out what to wear. So one of the smart shelving ideas you can do is make use of an old corkboard, put pins, and hang your bracelets and necklaces. You can even have the corkboard standing up on a drawer. Now it becomes easy to choose and get what you want to wear.
8. Consider Rolling Shelves
And finally, don't forget to consider rolling shelves. Rolling shelves are great if you have things that you want to use in different rooms. For example, if you want to have some hair tools and equipment that you would use in the bathroom or the living room, store them in a rolling shelf. This will help you get all your things in one trip and bring it to anywhere in your home. Some even use rolling shelves to place their kitchen tools so they can easily place them in the garage if they won't use it for the next 3 months. Or if you have a bunch of books again, you can easily use these rolling shelves to create your own mobile library.
These 8 shelving ideas are just some of the few things you can do to fit all your things in your home. But the reality is that even if you do every shelving idea possible, your home can only fit so much. The best way to deal with this is to lessen the number of things you buy on a daily basis. If you don't need it, it may be wise not to buy it. And if you're only going to use it once, renting can be a better option. As Marie Kondo says, "Keep only those things that speak to your heart."