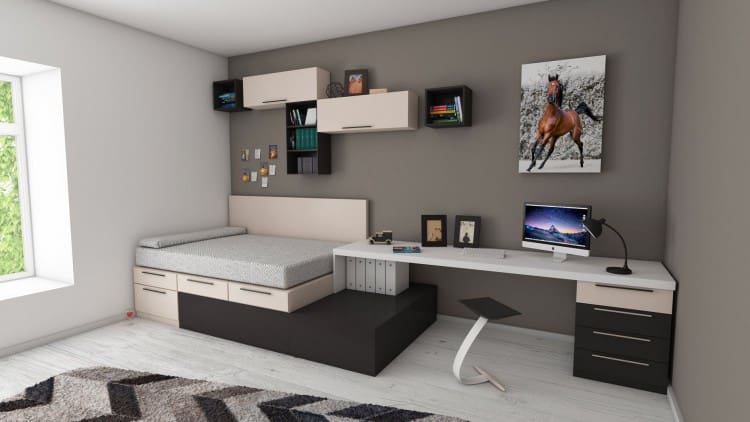 The Tiny-House trend began in 1999. The Tiny-House "movement" is credited to Jay Shafer who made his own tiny house on wheels in 1997. The concept was great. Live comfortably, step away from a 30-year mortgage and live in harmony with the environment. As a personal goal, socially minded people were willing to give up space in exchange for leaving a smaller environmental footprint on the planet.
Living in a home that is 500 square feet or less of space has its drawbacks. The most talked about problems are zoning issues. Different states, cities, and neighborhoods are not sure where the tiny house fits with their rules. In some places, the tiny house must be on wheels. The common fix for this issue is to build the house on a trailer. Other areas have no problem with allowing property owners to place their tiny house on their land and allowing home-owners easy access to the same utilities as any other home.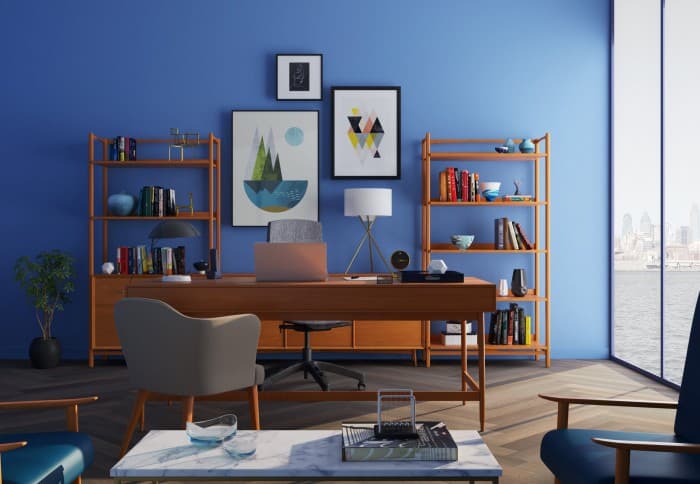 Changing your perspective
1.   Clothing Challenge
Anytime you make a major change in your life, you will discover things that are not how you imagined they would be. It begins with scaling down your personal belongings to a bare minimum. This may sound easy, but for people living in the West, it is quite a culture shock. With smaller storage spaces, clothes must become an active part of your entire wardrobe. Each item in your closet must be adaptable with other items in your closet. This allows you to appear stylish and trendy while utilizing the individual items of clothing over and over again.
   2. Use of rooms
Maintain an open look by using dividers, shelving units, and well-placed cabinets in the home. Bookshelves are often a roll around the wall. Leave the shelves open so it can be used as shelves for each room and its occupants. When you have guests over, the unit can be rolled against the wall giving the space a lofty feel.
When you are having tea with a friend, sitting at your table may feel awkward if your spouse is sitting a few feet away. Place a room divider and you have separate rooms. Of course, it is the illusion of being in private, but then most in-home privacy is an illusion no matter how large the rooms are.
   3. Look up
We are taught to decorate a room with color, balance, and light. These concepts are not exclusive to the owners of large homes. We assume they are the same because we are using the same elements but on a different theme. The same elements are needed to make a large room more compact and a small room more expansive.
Wall Decor
Traditionally we place art, photographs, and wall hangings at eye-level. This is your point of reference when you measure for artwork and sizable items that you want to hang. When you are decorating a tiny house, that point of reference changes. You want the room to look larger. To do this, the eye must be pulled up. Your art, photographs, and other decorative items are placed on the wall well above eye level.
This application works well with almost anything wall-related. Instead of hanging curtains and drapes from above the window frame, hang them closer to the ceiling. Let the drapes hang with a bit of it resting on the floor. This looks best with a soft fabric that is silky and flowing.
   4. Color and light
It doesn't matter what kind of home you are decorating, the rules of light and colors apply. To make a room look bigger, you need light walls and ceilings. But, you do not have to go with white. Eggshell, pastel yellow, tans, and even very light greens will do nicely. The main wall, where you have your photos, and usually your sofa, should be painted darker. Some people go very dark, but that can be over the top. Instead, go with a medium neutral color. If the sofa and throws have a pattern, use the primary color of the pattern and go with solid drapes. This is subject to your taste. Go slowly and give yourself time to get used to a look.
Every room is different. If your room has an interesting shape or unusual windows, you will want to accent that feature. A room with a sloped ceiling (like under a stairwell) may look more prominent with the walls painted a light pastel gray or blue, and the ceiling and trim work painted white. Do not stifle your creativity to go with the norm. Sometimes originality is the best way to go.
    5. Natural light
Take full advantage of the natural light that shines into your home. Placing mirrors on the opposite wall of the window makes a huge difference in the look. You can use a wall mirror, standing mirrors, or mirrored tiles.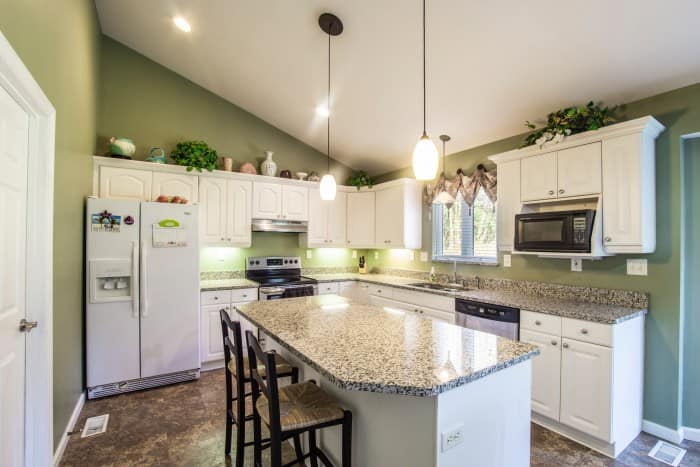 Cabinets
Cabinets and cupboards are not just for the kitchen. Use them in the entryway, in the laundry area, and even in the living area. Contact a quality for expert advice on what kind of cabinets, pantries, and shelves are available. This is a very good source: https://www.bestonlinecabinets.com/solid-wood-kitchen-cabinets/
Because space is limited in a tiny house, you may opt to install a desk that folds down from the wall. You place the lock bar under the table and it is secure to hold your computer and books. Placing a pretty cabinet above where the desk folds up and down gives you more storage and it can hold your office supplies, bills, books, and any other information you need to work from home. If your desk unit is in the sleeping area, place a matching cabinet above the bed instead of a headboard.
Note: You can enjoy the same cabinets that you select for your kitchen while making them look different with stain, varnish, or glass doors. Shaker cabinets work well everywhere.
Living in a small space is good for the environment. It tests you to keep your priorities in place. It means paying attention to all the small details. Once you have mastered this lifestyle, you will feel less stressed and more capable to do anything you want to do. Get started today. A less materialistic life awaits you.