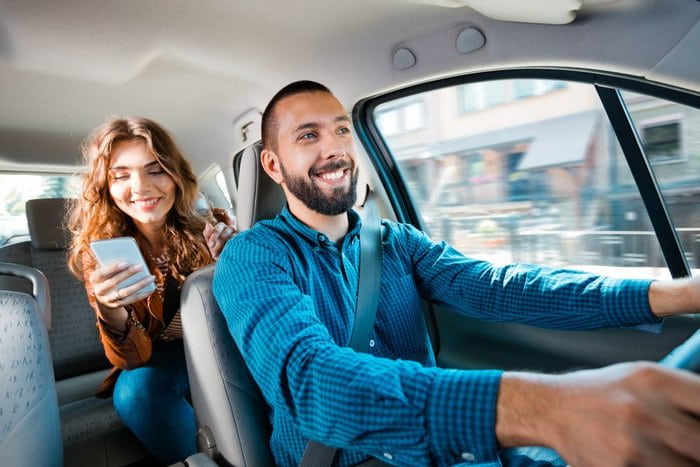 "The only thing worse than starting something and failing… is not starting something."
– Seth Godin, founder Squidoo"
If you have such entrepreneurial spirit combined with the love for driving, then this article is for you. Recent Taxi services have rocked the entrepreneur world. Big names such as Uber, Ola, Lyft, and GrabTaxi has shown that this market has vast business opportunities.
So, if you are thinking of investing some moolahs in it; then there can't be a better time than this. Several factors are to be taken into consideration while setting up a taxi business. Few of them are basic business ones, whereas others are specific for Taxi business only. In this article, we will try our best to provide you a precise and handy guide to start a Taxi business.
Interesting Figures About the Taxi Industry
US' taxi industry consists of around 7000 establishments with the combined annual revenue of about $6 Billion. The Taxi industry is quite fragmented as no major companies dominate it. The revenue per employee for this labor-intensive industry is about $70,000. China has emerged as the leading country in this market with 500,000+ taxis. Europe and US follow with 450,000+ and 300,000+ taxis respectively.
List of some Major Players
Uber
Ace cab
Comfort taxi
Red Cab
Lyft
OLA cabs
Dididache
Asociación Radio Taxi Iluchmajor Arenal
South Kerry taxi
Belek Transfers
Do Market Research
Before investing in any business, the first step is always to study the market well. Examine the past records, observe the recent trends and look out for all the competitors. Study your competitors in detail, inquire about their rates and services, and take feedback from users if necessary. Observe all this and identify what else you can offer to the customers so that they choose your company.
Choose a Niche Market
Uber and Ola are already ruling the Cab market with their adept service. Getting head-on-head with those Giants won't be a sensible move. Instead, you should fish where the fish are, that is to go for a niche market. Try exploring the uncharted territories of Cab Industry. Go for specifically targeted customers and provide the relevant services.
Medical taxi
water taxi service
Car Rental
Limousine service etc.
Taxi Service Exclusive for Kids and Adults
Cargo Transportation
Try finding a perfect match between these potential business opportunities and your comfort zone. This will help you to provide outstanding services to your targeted customers.
Draft your Business Model
Next and a very critical step is drafting your business model. It is simply Illustration of your startup on a paper. This will include steps like analysis of competition, financial planning, Budget considerations, operating costs, expenses, and income. How many vehicles can you afford? Which sort of vehicle you'd be purchasing? You must cover all these questions under it.
You should also precisely define your business model. It is a soul of a Startup. It should be able to describe the services you intend to provide and set its criteria. It should be able to explain the cash flow, profit & losses, and other key aspects. Once you finalize everything on paper, you are ready to go for its execution.
Estimated Costs to Start a Taxi Service
Our meticulous study shows some estimated amounts to start a taxi business. It is shown that it would require $20,000 to start a small-scale Taxi service. Medium scale Taxi service at $190,000 and a big scale Taxi service would require $500,000. Below is the detailed cost analysis of a small-scale Taxi service.
Cabs – $10,000 – $20,000
Equipment – $400 – $700
Licensing – $800
Insurance – $60 – $100 (Weekly)
Lease of garage, offices etc. – $2,000
Fuel and other incidents – $700
Miscellaneous– $500
Get all the Essential Papers
This majorly includes insurance papers and licenses. Insuring all your cabs can be heavy on your pocket. Perhaps, it would be the second biggest expense of your startup, the first being purchase of all the cars. But you must do it before becoming operational. It would protect you in case if a customer issues a complaint against your service or in the case of any casualty and damage. Secondly, you must get all the licenses and business permit. Find out what are the requirements to obtain a business permit from the local authority.
List of Other Documents required
Vehicle permits
A vehicle for service permit
Security badge for airport taxis
Drivers form
Choose an Office space
Choose space big enough to accommodate all your vehicles and some of your staff. Don't go for eye soothing aesthetics and interior design, as your customers would never visit the office. Focus more on space and its accommodation capacity. Also, make sure that your office is near to the service centers or office garages. While choosing a place to make ensure that your office has easy access to all major routes in the city.
Buy Equipment
Purchasing Cars won't be enough, you must buy equipment like GPS and taxi meters. Apart from this, you must buy communication equipment and online invoicing software to send invoices, quotes, and track expenses.
List of all Equipment required
Vehicles
Dispatch systems
Top lights
Electronic transaction systems
Driver's protection screens
Safety cameras for taxis
Decals, labels, and livery
Build your Team
It's time to recruit and choose your team now. Be careful while hiring drivers. Make sure they have clear past records and licenses, do background checks if required. As customer's safety must be your prime objective. Drivers would be your employees, the very foundation of your organization. Make sure you lay a strong foundation. Hire few extra drivers too if possible. They would be handy in case any of your full-time drivers are unavailable.
Create a booking app
Presently, all the major names in cab service have their own booking app. You must take their help and develop an app of your own. Taxi booking apps have become an integral part of Cab service providers. They increase the accessibility of your service. Customers can book cabs instantly on their fingertips. Apart from that it also allows your customers to rate & review your drivers and services, hence providing vital feedback for you to improve your services.
Spread the Word
Spread the word now as everything has been set up. Tie up with restaurants, and bars. Put your branding on all your vehicles, News channels, a local newspaper, Magazines, and Radio. You can also try giving some lucrative offers, such as free first ride or discount on first five rides.
Once you have gained some stable business you should start advance branding and promotion. You can hire a search engine optimization company which will help your website and Cab booking App to appear higher on search engines. Create Facebook pages and twitter handles. These will serve as a forum where people can share their experiences, it will also act as a feedback system.
Intellectual Property Rights in the Taxi Business
With the growing cases your patent, trademark and copywriting infringement it has become imperative to protect your intellectual property. Many believe that IPR is only for the big firms. But for someone who has invested so much time, money and effort into a project must also secure it. Below are the Intellectual Properties which might fall under the Cab service industry.
Registered and Unregistered trademarks – Name of Brand, Design of Logo
Patents –Product or Service invented for scientific or business purpose
Company secrets
Secrecy agreements – Agreements that keep confidential information safe
Possible Threats You Will Face While Starting a Taxi Business
There is no business on this planet that won't have any potential threats. Taxi business being one of them has its own set of possible threats. Increasing price of gases, petrol or whatever fuel the vehicle is running on is a major concern. But, practicing fuel saving methods can reduce fuel consumption hence the cost. Secondly, the fees and taxes levied on Cab service is also a major obstacle. Fees include the parking tickets, toll fees, licensing fees and several other fees and taxes are the one required by the government.
You can surpass this challenge by incorporating the taxes in the prices that you would charge your customers. Another challenge is to maintain all your vehicles in smooth working conditions. This will cost you many bucks. At the same time if any vehicle meets with an accident or breaks down unexpectedly then you must bear its cost.
One other threat is of disloyal drivers. There are cases where drivers ran away with their employer's vehicle. You must be careful of such situation. While employing any driver, make sure that he has a guarantor who would take the responsibility in case of any damage.
Possible Competitive Strategies for Winning
To survive it is imperative to formulate strategies quickly to win against your competitors. To get an extra edge you need to identify what makes your services different and unique from others. That unique service will be your USP and you must highlight that as much as you can. Secondly, you must focus extensively on customer service. Create a customer-friendly environment, train your drivers to exhibit hospitality and friendly nature. These things will surely help you to retain your old customers and hence will build your customer base.
Try. Fail. Learn. Improve
This philosophy can be applied to every aspect of our lives. Starting a new business is not a cake walk. You will face many setbacks in this journey. But the key is to have patience and to never give up. Keep trying new things for your venture. Fail often and learn quickly. Each failure will transform you into a smarter entrepreneur.
"I knew that if I failed I wouldn't regret that, but I knew the one thing I might regret is not trying."
-Jeff Bezos, founder and CEO Amazon
Author – Bio

Patel Nasrullah Co-founded Peerbits & Yelowsoft, one of the leading mobile application development company USA, in 2011. He devotes his time in inspiring young leaders to take the leap of faith. With the experience of 10 years in Web and App development, he now gives full attention to the enterprise by offering mobility solutions about the strategic planning and execution