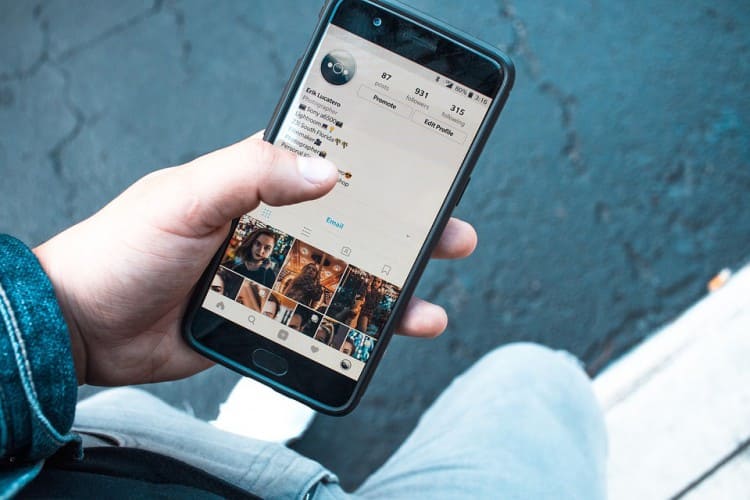 In the modern marketing world, social media as an influential tool is on another level. Different social media platforms have changed the way we interact and do business. And it's not just the millennials who are on social media, everybody else is. The potential of social media for marketing purposes is undeniable. You can ignore it unless you want to flunk when your competitors rise. But what exactly do you need to do to make social media work for your brand? Here are some pointers on how social media can grow your venture.
Whether you have set up the perfect social media platform and you know how to create a reasonable fan base, it's not enough. For these platforms to work for you, you need to be dedicated. Unfortunately, your daily posts, updates and basic strategies won't work. You won't make it just because you have some likes and comments either. To succeed in your quest to grow your business, plan and plan in advance.
The strategies you've laid out will work only if you are listening to the audience, sharing niche relevant messages and making it possible for others to share your brand content /messaging. Whether it's in Twitter, Pinterest, Facebook or YouTube, make sure that the content you create and posts have a compelling social media share count quality that makes every visitor want to share and re-share.
Social Media Gets the Word Out
If your business isn't growing because you can't reach out to the right audience, social media will sort you out.  The platform you opt to use will give you the chance to establish lasting relationships with your prospects. If you offer quality content, solutions and products, your followers will want to include their networks in the mix. The end result is an increased number of followers and customer loyalty. This will lead to a reputation for your brand and enhance revenue streams.
Social Media Is Cost-Effective
Are you held down from your expansion plans because you can't find accost effective option? Try social media and grow your venture in ways you hadn't imagined. The algorithm and the sheer volume of messaging on these platforms could sink your business into oblivion. The good news is that you can leverage social media tools to rise above everybody else. In fact, there are inexpensive tools and low cost advertising that will keep your brand name rising inexpensively compared to traditional advertising that can be expensive especially if you are starting out.
Social Network Variety
As a business owner, you probably have a platform you prefer over the rest. The advantage is that you can get the exposure you want as long as it's where your target audience likes to hang out. When you post across viable platforms, you get the attention of more people. Posting across all networks is an advantage, but don't spread yourself too thin. The secret to growing your following on all platforms is by optimizing content for better results.
In essence, you don't have to post the same things. You can rely on an infographic on Twitter, some graphics on Facebook, images on Instagram and a video on YouTube. The complied power of such content will explode your brand.
Leverage Networks That Work
On social media, there are platforms that will work for your campaign. You are looking to grow and as such, consider prioritizing on the platforms that have a better impact than others. You need to do some ground work to establish whether your venture will perform well on Twitter or there are better opportunities on Facebook. If you find one that augurs well with your quest, channel your resources there and grow.
Social Media Appeals to All Demographics
If you want your small business to grow, don't write off social media yet. This platform has an incredible reach. It reaches across the demographics including the boomer generation. Regardless of the age of your target audience, social media knows no barrier. You can employ your strategies on any platform and capitalize on its powerful influence on your target audience.
Social Media and Two-Way Communication
Growing your business takes more than just advertising. You need to listen and asses the sentiments that your customers leave behind. Any business that doesn't interact with its customers is almost dead. Enter social media and the tide changes. These platforms offer you the chance to listen, address and offer better customer care. You only build a relationship and customer loyalty if you take up a personalized approach with customers.
Remember, growing your venture is all about customer engagement. With all the tools in place, establishing that close touch and knowing when to provide solutions will push your small business to the next level. The good news is that you can use social media listening tools to capture sentiments and act upon them in a timely manner. Increased site visits help you rank high and the results are increased conversions.
 Influencer Impact Works
Of the many advantages that social media offers is your growth quest. Influencer impact is crucial. On social media, you can seek rapport and links from top and highly performing brands. This sends out a message that your association with market leaders places you in the same category with them. Using the tactics that other brands have used to get to the top isn't a sin.
It's true that social media monitoring tools will let you in on what your competitors are doing; you can borrow some of their ideas to grow. Ideally, social media will amplify your business even with the simplest effort on these popular platforms. With the right social media marketing formal, the results won't take long to show.