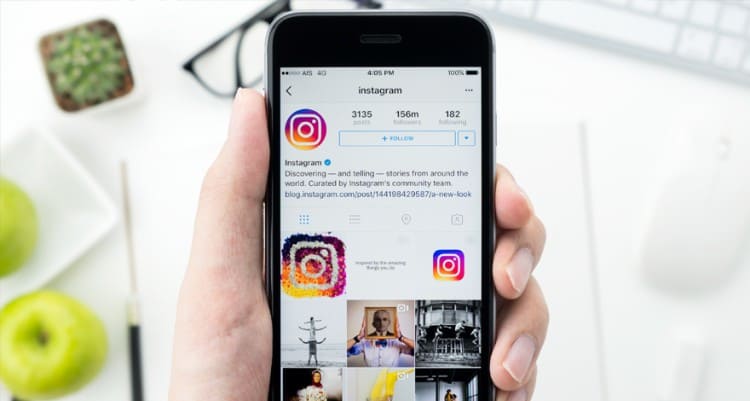 With a variety of advancements in technology, there are so many new methods of business and marketing coming up. More and more people are relying on the internet for their business needs, and you can easily manage all kinds of business through the internet and web browsers. The social media platforms are potential places for business management as well, and there are various ways in which you can use social media to your advantage. Millions of people associated with small start-ups as well as larger companies which are already well established are rethinking their promotional methods to keep up with the changing and the latest technologies. Social media plays a major role in today's marketing world. Digital marketing is the trending method of marketing any business, and more and more people are coming up with unique ideas regarding the same.
Social media platforms for digital marketing
One of the major social media platforms for digital marketing is the Instagram. There are six million active users of Instagram every month, and they surf and search through the Instagram for a significant amount of time in the day. Hence, the massive traffic on Instagram makes it a potential ground for marketing since different types of target audience look for various things on the Instagram account. If you have a business that you think is unique and can attract some customers, then you can simply opt for Instagram promotion as you would be able to reach out to the target audiences in very little time through this page. When you have a website design in progress for your business, you should also consider the various ways in which you can let people know about your website and hence link various social media along with the site. Here are certain methods we are going to suggest that would help you regarding your website design and its promotion through Instagram.
Social media buttons
This is a very basic way in which you can help your viewers reach out to your social media pages. While designing the website, you would find options to share the posts on your various social media pages automatically. You can link the pages to the site. There is also an option to follow your accounts on various social media by simply clicking on the social media buttons, and you can easily do that as well with the help of the plug-in option which allows you to add social media buttons on your website. The Instagram account button can also be added to your website similarly. When someone visits your website, they would be able to go to your Instagram page and view all the updates that you share it and follow the page if they like what they are seeing. The Instagram page can be a great way to creatively share the latest news regarding the company and its various ventures in the world of business.
Collaborating with others
You can link back to website and business in the same field who are popular enough and these ways you can get more and more followers as well. Followers for Instagram are essential to make sure that your account is getting enough traffic. There are different types of features associated with Instagram bots which allows you the freedom to manage all the troubles with promotional works smoothly. There are various websites which are in the same field, and if you can unite and help each other, in the long run, you would be able to gain more and more followers through collaboration. But, to ensure that you spread your network and do not stagnate with similar content and a few associates.
Right use of hashtags
There are different ways in which you can use the hashtags, and it is vital that you can analyze the hashtag trends and make the most of them. There is different software that is created to analyze the hashtag trends of Instagram and help budding businesses, and you can easily make the most of this software. The hashtags are the easiest way to find out relevant content and hence make sure that you are using only those hashtags which are popular, and related to the post that you are sharing. Using random hashtags would bring you traffic from a different source no doubt, but you would not be able to get enough productive traffic on your account. The traffic should also have a majority of potential clients to make the most out of the business website that you have designed. Hence the proper hashtags along with a catchy caption can do the trick of providing your site with the right boost.
Proper images
Clear, artistic and unique images are the best way to catch the attention of the viewers who are scrolling through the popular posts under a certain genre. With the right kind of promotion, you can ensure that images that you are using reach the right audience. When you have a good caption for the images that are being used, you can rest assured that it would be able to grab the attention of the right people. The quality of the image and the caption together play a major role in the type of traffic you are getting on your website. You can also use the same images on your website as well as on Instagram and link them back which would help the audience switch between the Instagram and the related site easily.
Conclusion
It can be concluded that the website design has to be done such that it includes the buttons for social media page and also you can manage the different kinds of traffic that you get on the account through it.