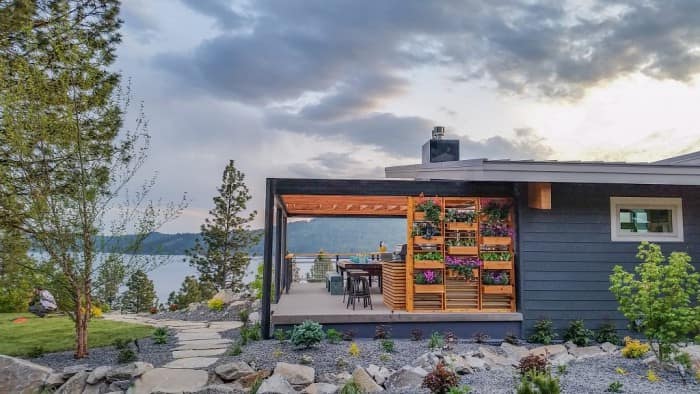 Your home may be your private domicile, but every now then, you will be also welcoming guests for celebrations and gatherings. Whether it's just for a night of watching a football game or for holding a grand birthday bash, you need to have an area dedicated for entertaining friends and family who come to pay you a visit. Below are some tips on how to properly create one for your home.
Connect Your Indoor and Outdoor Living Areas
Your outdoor entertainment area should make hosting gatherings as simple as possible for you. To do this, consider building your outdoor porch or deck as an extension of your indoor living area. Your outdoor living area can then be easily closed off in case it rains or it becomes too windy for outdoor entertainment. Your guests can simply move indoors, where they can continue having fun. Combining your indoor and outdoor living areas also makes your total entertainment space seem larger than when these two areas are constructed separately.
Build a Centerpiece
A great outdoor area should have main focal point that is both functional and visually interesting. Consider a beautiful fire pit where your friends and family can gather round and feel warm and cozy during cool a morning or a windy evening. A fire pit provision will also allow you to roast marshmallows, so you can really get the outdoor vibe going!
You can also build an outdoor water feature like a beautiful private pond or a multi-tier water fountain. A pond is perfect for when you want to give your backyard a more natural atmosphere, while a tiered fountain is great if you desire a "manicured garden" feel.
Construct an Outdoor Kitchen
An outdoor entertainment area will not be complete without a facility for food and beverages, and this is why it's a good idea to have an outdoor kitchen as well. An outdoor kitchen should have many of the amenities that are also available in an indoor kitchen, including a sink, cooker, oven, refrigeration units, and a beverage cooler. Additionally, your outdoor kitchen should also be equipped with an outdoor bar and a barbecue grill, because what outdoor party will be complete without all the grilled food and booze, right?
Have Privacy Solutions in Place
While you are entertaining your guests outdoors, it's also a good idea to screen them from any prying eyes that might be watching from outside your property. As such, you should also make sure to put privacy solutions in place.
You can build wooden fences or stone walls that completely cover the view from your yard, but if you're not too keen about closing off your property entirely, you can also consider other types of perimeter solutions that "breathe" a little more. These include wrought iron fencing, privacy screens, and wood lattice panels, which can be installed and reinforced with layered plantings or vines. You can also opt for privet hedges, which are basically living fences, made of plants.
As for blocking the view from above, you can consider installing a canopy or a pergola in your deck's main area.
Get the Lighting Right
Finally, you should also make sure that appropriate lighting is in place in your outdoor entertainment area. Lighting is important not only to allow visibility when the night falls; it also has a significant impact on the ambience of the location. Make sure to choose warm, gentle lighting to make an appealing and relaxing atmosphere for your guests.
Your home's outdoor entertainment area is a place where you can nurture your relationships with the most important people in your life. As such, it is important for this location to be as inviting and as comfortable as possible.