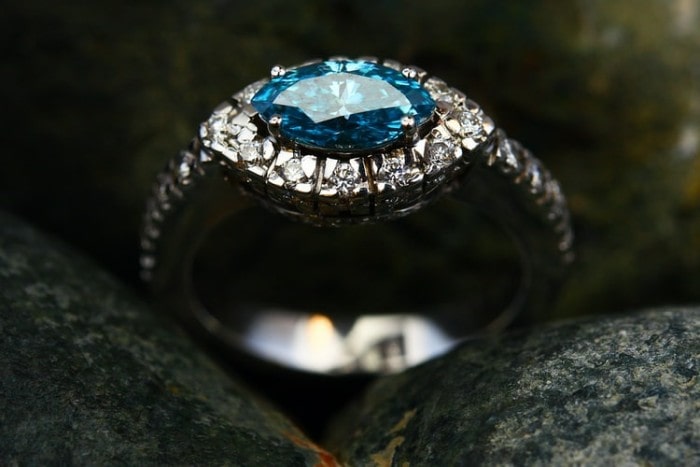 Finally! He proposed, and you got that expensive ring on your finger. You must be feeling the most blessed and lack of girl in the world, and yes, you are. Love is sweet and being loved and appreciated is the most beautiful thing you will ever experience in your life.
'Will you marry me?" they are thrilling heart words you have been expecting from your lover. But don't enjoy those moments and forget your responsibility for that engagement ring. Jewelry requires a lot of care. That way, they last longer and retain that sentimental value.
Besides the usual care for your diamond ring, engagement ring insurance among the essential care you should not lack. Your ring isn't just swanky expensive jewelry but also a symbol of commitment between the two of you. What do you think will happen in case your lovely new rock is stone from your dresser? Or even worse, it is damaged after falling off the kitchen bench? It may even get lost on the beach.
Such events can be heartbreaking. But with engagement ring insurance, you can get the help that may soften the resulting financial blow. Have you received an expensive ring and are looking for engagement ring insurance? You got about two options to try.
Options for engagement ring insurance
Specialized  insurance
Standalone engagement ring insurance is top of the ways you can use to ensure precious jewelry. You will find many specialist jewelry insurance firms to offer protection to your ring. But policies are different from one insurer to another. They will provide you with engagement ring insurance with a higher level of coverage than what you can get from standard contents insurance.
Benefits of specialized engagement ring insurance
You are allowed to choose a jeweler to repair or replace your ring.
Have you opted for standalone engagement ring insurance? You can get an insurer who gives you an option to repair or replace your ring from a preferred jeweler. That's a great chance since you may be having a jeweler expert you trust so much.
It is easy to get worldwide cover.
Are you someone who is always on the run but worrying about that precious jewel on your finger? You don't have to worry anymore. With standalone engagement ring insurance, it's easy to find specialists who can cover your ring while traveling worldwide. It may be protected against being stolen, damaged, or even getting lost. Although the cover may apply only for a certain period under some policies, it can be the best option if you travel a lot.  That way, you can be sure your engagement ring is safe.
Free annual revaluation
Before getting engagement ring insurance, your ring has to be appraised. Once you subscribe for standalone cover, your insurer may revalue your engagement ring every year with no extra cost. Annual appraisal of your jewelry ensures that your ring is covered at the right value.
Cover against additional replacement cost
The cost of replacing your ring may go up due to an increase in the price of material or exchange rate. But when you go for a standalone engagement ring insurance cover, some insurers will offer you cover against any additional cost on top of the agreed value. That's why specialized insurance for your ring will be the best option.
You will enjoy the agreed value policy if you go for standalone or specialized insurance.
If you choose specialist insurers, they may offer you agreed value coverage. That means they will pay you the actual amount that appears on the policy apart from the excess if your ring is stolen or lost. This is different from other insurers who impose a cap or opt to replace your ring for the lowest value that can buy such a ring during the claim.
Content insurance or home and content policies.
Some insurance policies, content, and a combination of content and home policies can offer engagement ring insurance. It can be when you lose your ring, stolen, or damaged through an accident while you are within the home.
Don't forget that if you choose this policy, your insurer limits the amount you can claim for your ring. Based on the policy you opt for, the amount of money you will receive may not be adequate to cover the cost of replacing your precious jewel. Simply put, your ring may be worth more, and once you lose it, the insurance cover gives you less amount.
In case the amount of cover doesn't meet the value of your ring, you are allowed to apply for extra cover. You may list or specify your ring on the policy. But this will cost you more. Ensure to work with your engagement ring insurance specialist to set the exact sum you would wish to insure your ring.
If you opt for additional cover, an appraisal of your ring will be needed. You may give the valuation certificate and documents you have to show you bought the ring.
When choosing this option, you will have to be careful if you are a traveler. The majority of the combined content and home insurance or standard content insurers won't cover your ring if you wear it outside your home.
But if you are a traveler and seeking this cover, make sure your insurer offers portable contents insurance. Base on your insurance policy, this insurance type can cover your ring from damage or loss of your ring if you wear it away from home.
Conclusion
Once you have that precious jewel on your finger, get engagement ring insurance to ensure your ring is safe. Insurers can help minimize the cost of damage or loss of your ring. You may choose standalone engagement ring insurance or go for content insurance.