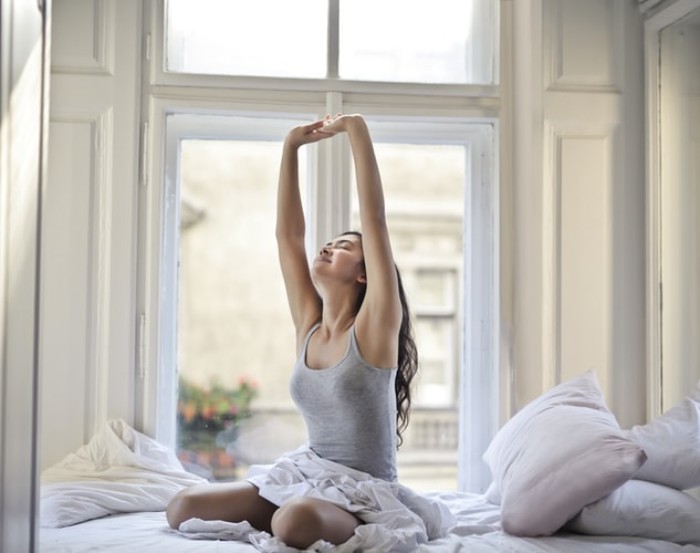 A good night of sleep is crucial for overall health, particularly for those in recovery from drug and alcohol addiction. It's a challenge, however, since insomnia can be especially problematic in the early stages of rehabilitation, increasing the dangers of relapse.
For the individual checking into a drug rehab facility, the staff will attend to the client's immediate medical needs, including safe detoxification. Medications may be provided to ease uncomfortable withdrawal symptoms and help the patient get a better night of sleep. Some of that can include better approaches to pain management, particularly if that is what led to the substance use disorder in the first place. Once a person leaves the facility, however, making a restful night of sleep a daily priority is key. Sometimes that can be achieved by a sleep-enhancing regimen. Otherwise it may simply be time to replace your mattress, especially you're feeling worse for wear after a night of sleep.
Sleep Hygiene
Practicing "sleep hygiene" is always a solid approach, whether your mattress is new or starting to show its age. Consider:
A consistent sleep schedule. This includes hitting the hay and waking up at the same time each day, including on weekends.
Benching the distractions. TVs, computers, smartphones, and similar devices tend to detract from rather than deliver a solid eight hours.
What you eat and drink. A big meal before lights out can interfere with sleep. So can caffeine too late in the day. Alcohol can make a person fall asleep faster, but they're less likely to experience a restful slumber.
Not only is it good for overall health, but it makes falling asleep less of a chore.
A sleep haven. Nothing fancy is needed here, but having a bedroom that is comfortable and relaxing is essential. That includes a good mattress. One that helps you enjoy a sweeter night of sleep is key.
Investing in a good pillow and some comfortable bedding is never a bad investment, but if you've done the legwork and are still having trouble sleeping or waking up feeling more wrecked than revived, then it might be time to go mattress shopping.
The average mattress lasts about eight to 10 years, so that's one point to consider. Many do last longer, but the simple truth is, if you're not sleeping well on your current mattress, it may be time to start shopping for a replacement.
You do, after all, spend about one-third of your life asleep, so make it matter.
Some points to consider:
Sleep Position
Are you the type to sleep on your side? Your back? Your stomach? Be sure to consider that when mattress shopping.
Side sleepers tend to do well with a medium mattress.
Back sleepers can benefit from a medium-firm mattress.
Stomach sleepers usually do better with a firmer mattress.
Of course, each sleeper is unique, but the above are good points to consider.
Materials
Mattresses have come a long way from the days of being stuffed with hay or wool. Coil springs were introduced in the 1870s but took a few decades to really gain popularity.
Today there are plenty of options, including:
Innerspring: These are the more traditional coil spring mattresses. Today's models are definitely not your grandmother's mattress, as they have pocketed coils and move better with the body. They're usually not a top choice for severe back pain, however.
Memory foam and latex: These tend to be recommended the most often for back pain. They offer both support and contour to a person's body. Pressure points get supported, and pain points get a break.
Airbeds: These are no longer your glorified pool floats. Basic ones don't offer a lot of give to hug your hips, shoulders, and spine, but there are customizable ones to help ease discomfort.
Hybrids: These are exactly how they sound: Usually a mix of any of the above two. They can help with backaches, pains, and getting rested.
Online vs. In-Store Shopping
In-Store
Research is grand, but the best option for most is still to test mattresses in-store, especially if you are the type who needs to test or try before you buy.
Visit any showroom and you'll find a wealth of options. Organic. Hypo-allergenic. Adjustable. Cooling topper. Bamboo. Those are just a few of the choices a mattress shopper will face in addition to firmness. Don't simply hop from mattress to mattress either. Give serious contenders a serious test: Lay down for at least 10 minutes to make sure it feels right (and pain-free).
Online
Shopping online for a mattress in recent years has become easier and more convenient. A lot of bed-in-a-box brands let you try out their products, including hybrid mattresses, at home for a limited time, penalty-free, sometimes for as much as 100 days. Before confirming your purchase, however, consider the following:
Delivery options: Some do all the work for you, removing your old mattress and installing the new one. Others simply deliver and it's up to you to set it up yourself.
Return policy: Check how long the trial period is, and how easy the return process is.
Materials: Look for certifications to make sure you get what you want or need, and nothing of what you don't want. (Like GreenGuard's assurance of better indoor air quality through sustainable materials and fewer chemicals.)
Your bed base: Foam, for example, can fare better on a flat surface as opposed to slats. Also be sure to measure the base to ensure a good fit.
One last thing: Be sure your mattress has a warranty as well, so you're covered in case it needs repair or replacement.
Author Bio:
Patrick Bailey is a professional writer mainly in the fields of mental health, addiction, and living in recovery. He attempts to stay on top of the latest news in the addiction and the mental health world and enjoy writing about these topics to break the stigma associated with them. If you want to find more articles by Patrick, you can find them on his personal blog or in Sunshine Behavioral Health.