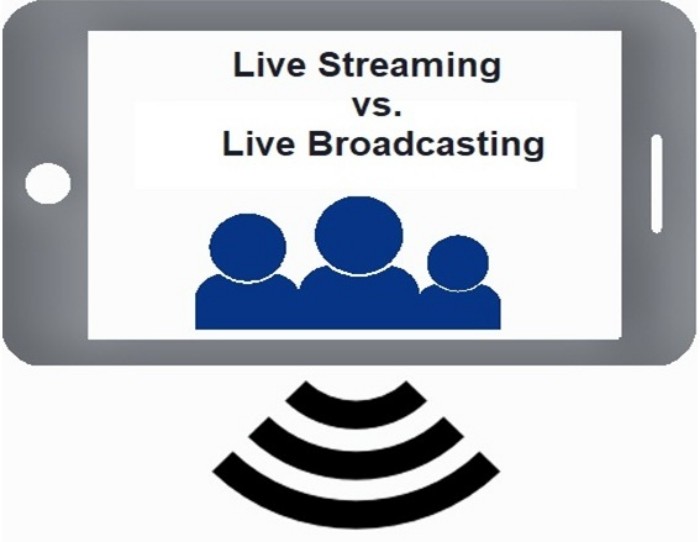 Live broadcasting is the first medium to broadcast a piece of information or news around the globe. As we stepped into digitalization, live streaming has taken over the internet industry and is blooming with its presence. Ever since the existence of live streaming solutions, it has been helping many businesses and brands to expand their reach globally. Live streaming has become the first choice of digital marketers and is the most powerful marketing tool in the current era. It has helped brands to build a bond with their customers through interactive sessions. The valuable comments and suggestions by audiences during a live broadcast are taken into consideration by the brand, which makes the customer feel valued thereby building a customer-brand relationship.
Not only live streaming has helped brands, but live video streaming services have helped various businesses to boost and expand their enterprise. The battle between various platforms has been on to serve the best live streaming solutions that help any brand to grow and boost sales by reaching a large audience base globally. It has resolved the geographical barrier which causes hindrance in the success of an event. Social media platforms allow brands to alter the privacy settings as per their requirements ranging from private streaming to public broadcasting. Live streaming allows you to broadcast high definition videos to give your viewers a better viewing experience. Broadcasting of live sessions offers endless possibilities for any brand or business to expand its wings.
Ever since periscope introduced live streaming way back in 2014, it has become a buzzword that caught the attention of marketers. Whether we talk about Live streaming or Live broadcasting, it has been counted as the most interactive marketing tool that allows brands and customers to understand each other interactively.
Live streaming has changed the marketing dynamics completely while evoking a sense of fun in the strategies. The audience is likely to enjoy live streams that have an element of fun which holds their attention quite quickly while allowing them to connect irrespective of geographical location. Live streaming allows audiences to interact with the brand through real-time commenting. You can add comments and hearts during the live streaming of an event to show your appreciation. The most lovable comments can be pinned at the top by the brand which acts as an influencer by attracting more audiences. Live Streaming and live broadcasting work the same way but they hold several differences too.
What is the difference between Live Broadcast and Live Streaming?
Live broadcasting has been used for a very long time for broadcasting a piece of information or news to the world. Broadcast services help any brand to expand its reach thereby getting a larger audience base. Whereas live streaming came into play in 2014. It holds the audience's attention by evoking the element of fun and is used by a large number of brands to reach a wider audience base globally. In this current era of digitalization and technological advancement, live video streaming services have been blooming on the internet industry.
To closely understand the difference between live streaming and live broadcasting, let's have a closer look at some points. 
The cost of live streaming and live broadcasting differ
Live streaming is considered to be a cost-effective medium to leverage any brand and boost sales when compared with broadcast services. There is a lot of difference between private streaming to public broadcasting. When you opt for broadcast services, it involves heavy equipment which involves a lot of costs to reach the target audience globally. But live streaming is much handier and easy to use allowing you to reach millions of active users around the globe within the single click. The most important reason why live streaming is trending in the current era is it is not regulated like live broadcast which is restricted by many rules and regulations that differ from country to country.
Both give different viewing experience to users
The motive and technology behind live Streaming and live webcasting are the same, but they give the audience different viewing experiences while engaging them with the video content differently. Live streaming gives an active viewing experience to viewers where they can enjoy the event from anywhere around the globe in real-time. Live video streaming services allow audiences to comment and share their feedback in real-time, thereby boosting interaction between the brand and customers. But when you are watching a broadcast of a cricket match on television the viewing experience is likely passive, which does not allow the audience to interact directly. Live broadcasting does not allow the audience to participate in the event, unlike live video streaming services which encourage the audience to interact through real-time commenting. Live streaming builds a bond between a customer and a brand as todays costumer's enjoys watching something raw. It builds a sense of trust among them. The speaker during live streaming interacts with the audience in real-time which is not possible in live broadcasting. 
Boosts audience engagement in different ways
Both live streaming and live webcasting have their way of boosting audience engagement. Live broadcast services offer virtual gifts whereas live streaming organizes flash sales. Virtual gifting allows users to purchase animated gifts, icons, and stickers while broadcasting high-definition videos, which make the audience a part of the show. Flash sales organized during live streaming sessions engages audiences which results in instant purchase decisions as flash sales are limited for a specific time duration.
Live Streaming and live broadcasting both have their set of advantages which helps various brands in different ways. Selecting from both the medium entirely depends on the needs and demands of your brand or business. 
Author Bio:
Sophia is a creative designer and a personal blogger. Her interest is in researching the latest technologies in the social media world. She is currently researching about live streaming solutions like Facebook, Youtube, Periscope, Google Hangout & more. In her free time she loves to travel and reading fiction books.