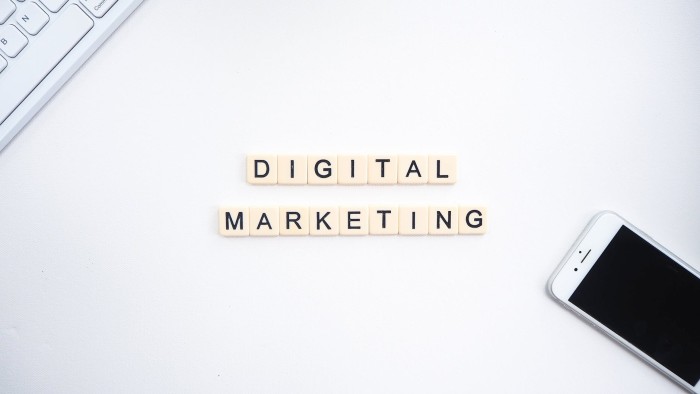 Has your business been impacted by Covid-19? Many organisations are finding the need to adapt their marketing strategy in response to a change in consumer behaviour.
Marketing agency Peaky Digital outlines six immediate actions you can take to improve your performance online at such a crucial time for your business.
#1 Place An Alert On Your Analytics Traffic
Has your business seen a total drop in the market? If you've stepped away from daily business operations as a result of losing customers, then it's vital you're aware when the market picks back up again. Set an alert to notify you once your traffic hits a certain level – giving you plenty of time to act when your customers begin to return in force.
#2 Turn-Off Non-Converting PPC campaigns
Now is the time to streamline your marketing and focus on the most effective areas. Review your PPC campaigns and consider upweighting budget from non-converting campaigns into ones that generate direct revenue. Make sure the wording of your campaigns are appropriate for Covid-19 and check that you're not still running adverts for services or products that are on pause.
#3 Set-Up A Remarketing List
If you've not got a remarketing list set-up then now's the time to make one. Create a list in Analytics that captures the visitors to your site. You'll be able to target these users with a low-cost remarketing campaign, and it will mean that anyone who visits your website whilst your business is closed won't be lost – they can be targeted again at a later date once you're open.
#4 Make A Content Strategy
It's important to be providing useful, engaging and informative content for your users. Creating fresh content that's relevant to your users should be an important part of your content marketing strategy. Take the time to plan out a range of content, from blogs and white-papers to infographics and video tutorials. What can you inform your users about that will enrich their lives? How can you keep a loyal following engaged during this time? Plan out your content ahead to meet these goals.
#5 Check Your Website For Technical Errors
For many businesses their website is now their only point of sale with customers – which means it's vital that your site is performing to its full capabilities. Run a technical SEO audit, using an insights software such as SEMrush, and make sure that there are no significant errors that could see your domain penalised.
#6 Google Your Competitors
If you need inspiration for your marketing activity then look at what your competitors are doing! Competitor research is a vital part of your marketing strategy, and monitoring how other businesses in the market are reacting to Covid-19 will help your formulate your own response. Check your competitor's Social Media channels, their blog, their website and also monitor the 'news' tab for competitor mentions in Google – this will help you see any digital PR articles your competitors have acquired!