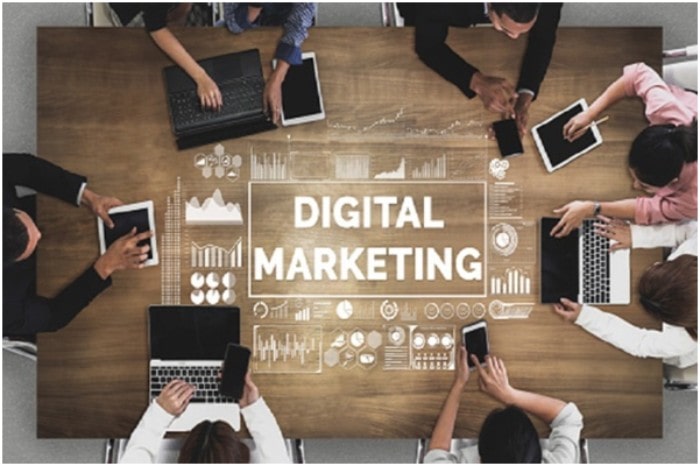 Marketing strategy is essential for the growth of business in long run. Every year, marketing dimensions change with evolving trends. Here we shall discuss a few of the marketing strategies which you can opt for the year 2021.
Search Engine Optimization:
SEO is employed to improve the ranking of website on search engines. It is the most effective strategy for every business having online presence. SEO brings maximum traffic to your website and improves the engagement with your target audience. Research suggests that less than 10% of the users go to the second page of the search results. About 50% of the users click on the first search result appearing on the screen. So SEO is highly recommended to build a loyal customer base for your business.
Pay-per-click advertising (PPC):
Pay per click is a form of marketing strategy in which websites get paid for the number of clicks on the advertisement appearing on their screen. PPC is applicable on all the social media platforms. It is observed that users which click on ad are most likely to buy the product.
Content marketing:
Content marketing is one of the growing marketing strategy in recent decade. In content marketing, you design the content to engage and interact with your target audience. Your content is client-centric in this case. Content marketing includes videos, blog posts, articles, and infographics. In the content marketing, keywords play a vital role. It is recommended to write a content that is engaging, relevant, precise and beneficial for the customers. Original and high quality content is what grab the customer's attention. Content marketing is beneficial to your business in many ways. It improves the visibility of your business on the search engine.
Facts:
Research suggests that content marketing generates 54% more leads than the other ways of marketing. Also 60% of users prefer the companies that create content on frequent basis.
Email marketing:
Email marketing is employed to retain the customers and develop new customers meanwhile. It deals with information about brand through email. Email marketing can be taken as a campaign for brand awareness. Repeated awareness of brand will compel the user to view your product. Email marketing aims to be at the top of preference list of customers and communicate them with the recent development of brand. Research suggests that email marketing tend to generate 50% more leads than other methods.
Voice Search Optimization:
Voice search optimization is the most innovative strategy of the recent time. Using voice search optimization, you can optimize the content of your website and make it available for the voice search. Voice search optimization aims to get zero ranking and to be featured in the answer boxes just below the ads. Voice search optimizations can also be considered as the video marketing. Research suggests that websites having videos are 50% more visited by the users than other sites.
Collaboration:
Collaboration with other brand leaders will improve your business remarkably. Unity is always the strength so it is better to collaborate than to move alone in the market. Collaborate with lead influencers and reputable brands. This will bring more customers to your brand.
New mediums:
Always approach new mediums for the recognition of your brand. It will make your brand stand out among other brands because medium matters a lot in the recognition of the business.
Focus:
For any marketing strategy, your focus should be more on listening to the customers rather than talking. Talking does not necessarily means to talk with your customers face to face. You talk with your customers by posting videos, blogs, articles and information about your content. Along with posting information about your brand, must focus on the customers what they want from you. Do take their feedback.
Ecommerce marketing:
Any ecommerce business is built on following components:
Ecommerce platform
Online store
Web infrastructure
Ecommerce website
Product listing
Free shipping
Shopping cart
Ecommerce marketing aim to bring maximum traffic to the site that is why it takes help from other marketing strategies including SEO, email marketing and PPC. There are three main categories of an ecommerce website that play a pivotal role in bringing traffic to the website. These categories include category pages, product pages and blog posts.
Blog posts:
Blog posts deal with the niche of your business. These posts are about the product and its benefits.
Category pages:
Category pages include diverse products along with the description of each product. These pages appeal to the customers because of their visual beauty.
Product pages:
Product pages are linked with the blog posts. These are the pages through which you earn maximum money in the form of excessive traffic on the site.
Interactive content:
Interactive content is different from the simple content because it aims to interact and engage the audience using different strategies. Interactive strategies can be quizzes, e-books, infographics, whitepapers, landing pages, videos etc.
Live broadcast:
Live broadcast is a growing trend in 2020.It is been observed that live broadcast of anything brings more audience and people get engage easily in live broadcast. There are different formats of going live on different platforms. These formats include Live questions answer sessions, Live blogging, live streaming, live reporting etc.
Influencer marketing:
People always look up to the personalities or brands they trust. That is why influencer marketing came into practice to seek the expertise of people having influence in different domains. Influencers are the people having their expertise in specific field and have maintained a massive social circle. They can guide you better in your business decisions and can share their limelight with you on contract.
Social media marketing:
Social media marketing is one of the most effective marketing strategies you can employ for your business. You can choose any of the social media platforms including Facebook, Instagram, twitter, Pinterest, LinkedIn based on the preference of the users. These platforms are used for promoting the brand among the masses. It is been observed that 65% of customers prefer social media to interact with brands. Social media marketing: In order to grow your business in one specific platform, you can consult Facebook marketing Dubai that s providing amazing services in digital marketing.
 Author Bio:
Nisar Ahmed is a Digital Marketing expert with a passion for writing, designing, and anything tech-related. His educational background in the technical field has given him the edge to write on many topics. He occasionally writes blog articles for Facebook marketing Dubai.