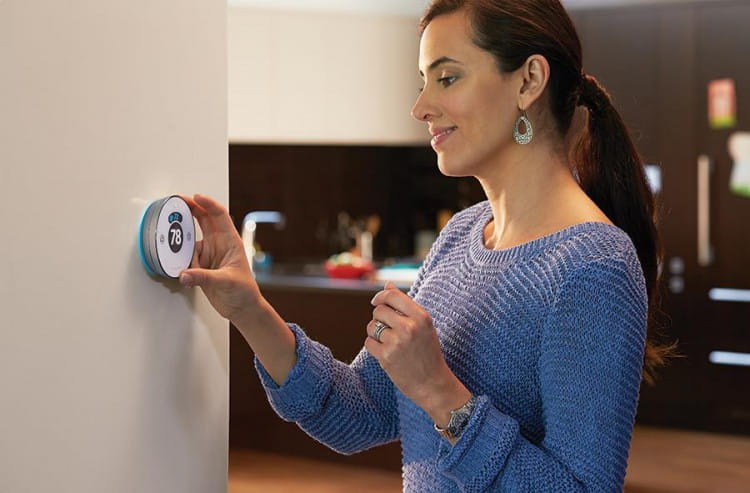 In this day and age, almost everything inside our home can be connected and controlled from one touch on our smartphone. From air-conditioners and refrigerators to light bulbs and audio speakers, there's a plethora of smart systems and appliances available in Singapore today which you can purchase to make your home truly "smart."
There are a lot of compelling benefits as to why you should transform your home into a smart home. Defined as a residence with interconnected systems and components that can be controlled remotely by a phone or internet , a smart home can provide the following advantages to all homeowners in Singapore:
Gain full control of all your home appliances and devices anytime, anywhere.
Create a safer and more secure environment by controlling and monitoring your home security systems in real-time.
Improve ease and accessibility for elderly or disabled family members.
Save money on electricity costs by reducing the amount of energy used while you're away from your home.
Reduce carbon footprint to make the earth more sustainable for future
Such advantages have led many Singapore homeowners to invest in smart appliances and devices for the past recent years. According to the latest statistics from Statista, smart homes comprise 14.9% of household in Singapore in 2018, which is expected to hit 30.4% in the next four years. Smart appliances hold the largest chunk of the smart home market, currently valued at $32.4 million, followed by security systems ($14.3m) and home entertainment ($13.1m).
With all these facts and figures, it is easy to think that the smart home market has already matured and that the process of setting up connected systems in a home has become less technical. But in reality, the smart home is just at its infancy stage, and we're only getting out of the early adopter phase.
Turning your home into a smart home can seem like a big job. So, if the prospect of creating a DIY smart home still gets you intimidated, don't worry because we're here to provide you with some guidance. To help you adopt the trend, here are some five do-it-yourself tips you should consider implementing to transform your typical Singapore home into a smart and sustainable residence.
Know Your Goals
Before you commit to anything, it's very important first to understand the things you want to achieve – and this rings when it is building a smart home. If you want to make your home smart, it's absolutely essential to figure out what devices  you need or want  in your home. For starters, the following are just some of the technologies that can be installed in any residence:
Lighting control
Security alarms
Security cameras
Access control
Home theater and entertainment system control
Temperature control
Irrigation and watering
Smoke/carbon monoxide alarms
Baby monitors
It's important to focus on the areas which you think would have the most significant impact on your goal. For instance, if you want to make your home more energy-efficient, then you should consider investing first on reliable smart systems for lighting and temperature control.
2. Choose the Right Platform Carefully
Compatibility is one of the biggest roadblocks to smart home adoption. Most smart home technologies released years ago were proprietary, meaning they can only be connected with other devices under the same manufacturer. Another compatibility issue is the use of different smart home protocols that restrict some devices from integrating with the others.
Smart home protocols serve as the language smart home devices use to communicate with another. These include the already ubiquitous Wi-Fi, Bluetooth, Ethernet, Infrared, as well as Zigbee, Z-Wave, Thread, and KNX.
That being said, there are devices that are compatible with all these protocols, whereas others can only use a single one. And since the industry hasn't yet established a single standard protocol, it is more advisable to choose smart devices based on their platform rather than on the protocols they use.
The four most popular smart home devices platforms these days are:
Google's Brillo
Apple's HomeKit
Samsung's SmartThings
Wink, Labs' Wink
There are other options besides the ones mentioned above, so do your homework to see which one fits you best.
3. Start with Smart Light Switches
The easiest step to take when building a smart home is converting from normal light switches to smart light switches. They can connect to your local network using Wi-Fi and can be remotely accessed using your smartphone devices.
And since they can be connected to more than one bulb, you can instantly turn on or off any light in your house even if you're away. This is especially useful if you're on vacation, as you could turn on your light at home so that people would think someone's home.
4. Install a Smart Thermostat
Staying in control of your home temperature is critically important. It is because of the lack of thermostat why so many homes across Singapore remain inefficient, resulting in high electric cost and total discomfort around the house.
By installing a smart thermostat in your house, you will be able to save 10-12% on heating costs and 15% on air conditioning cost. Compared to typically programmable thermostats, smart thermostats adapts to your daily lifestyle, adjusting the temperature based on your preference, so you never use more power than necessary to keep your home comfortable.
5. Keep an eye on Major Tech Improvements
The smart home technology is rapidly changing, so it's important to keep a keen eye on the latest developments to manage any impact they might have on your current systems and devices. While you don't necessarily have to purchase, for instance, a newly-released model of your current thermostat, you should consider buying a new one especially if it includes significant upgrades and can work with more types of devices than your current device.
Implementing these five DIY tips can help transform your Singapore residence into a smart and innovative one in no time. When done right, these tips should enable you to live in a house that is not only comfortable and stylish but also equally sustainable in the long run. Besides, buying a smart trash can will make your home smarter.
Author Bio: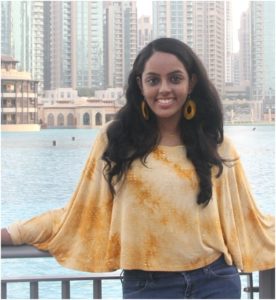 Rithumitha is a young entrepreneur who co-founded Digipasar – a startup that aims to enhance people's life with the best use of smart technology and innovations. Her passion for design and eye for details make her strongly believe that even small things can make a big difference in what we see. This belief drives to her give her best in whatever she does. Find out more on her LinkedIn and check out their TechYourSpace platform!