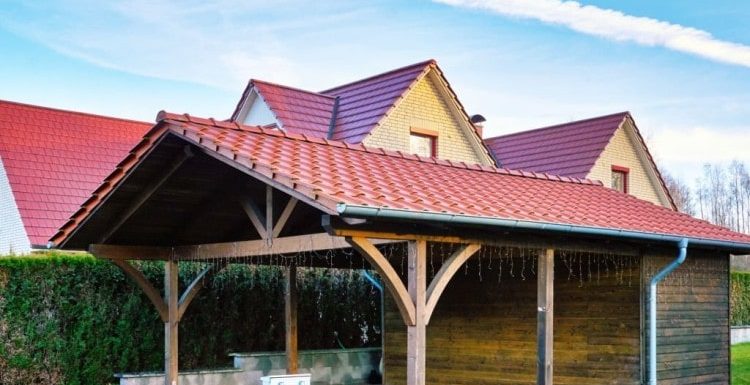 A brick shed can be an excellent addition to your property, especially if you are planning to invest in some gardening tools. Laws around building regulations vary in different areas and it is essential to find out if you need planning permission before breaking ground for the new construction project.
This guide will include the process of applying for planning permission. It will also shed more light on the types of structures that don't need planning permission or permits.
Applying for Planning Permission
The process of getting planning permission for your project can be lengthy and complicated depending on the size of the project. You will work with various entities from quantity surveyors to health and safety experts to ensure that the project is in line with the state's rules and regulations.
After the application is made, you have to wait for eight weeks for approval. It is always vital to account for this time in your project timeline. If your application has issues, you will be requested to make a new one.
We recommend hiring a construction expert from Humphreysandsons to help you during the application process. Your first step will involve meeting with the site surveyor for a design meeting. After that, you must have the planning permission drawings and other design and policy documents.
Will I Require Planning Permission for a Brick Shed?
Whether or not you need planning permission for your brick shed depends on various factors. First, the structure's floor space needs to be under 15 square meters and it should also not have a veranda or balcony. Also, if the structure has an elevated base, it should be at most 30 centimeters high from the ground.
Second, the brick shed should only be for personal use and not include sleeping or accommodation quarters. The structure should not occupy more than half of your garden. Last, the shed should be a single-story structure not over 2.5 meters high and be away from property boundaries.
However, if the brick shed you plan to set up does not meet the above specifications, you must apply for planning permission. There are severe repercussions to not getting planning permission and meeting building regulations.
The repercussions may result in fines from the local authority overseeing the building and construction. In other instances, you may be charged in a court of law and asked to pay a fine. You may also be asked to halt construction or pull down the project until you get the necessary papers.
Wrapping Up
Building a brick shed on your property can be an excellent little project. However, before you break ground, consult an expert on whether you need planning permission. If the structure meets the stipulated conditions, it will be covered under permitted development.
For more significant projects, you will need a construction expert to help you apply for planning permission. Make sure that all the documents related to the project are in order before submission. Also, consider other things such as your budget, project timeline, and architect fees.