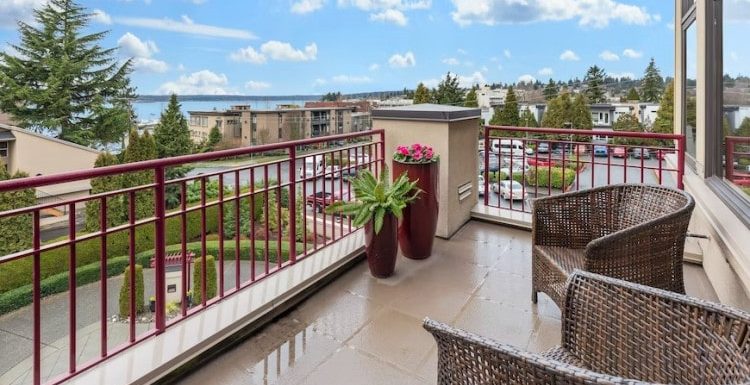 Balconies are the most underrated parts of homes. In this hectic life we have forgotten how to chill and relax in our balconies because after our busy days we usually hit the sack and snooze into a peaceful slumber.
But if you have been thinking about a home improvement project, you need to start with your balcony. A nice home balcony design will help you set a sweet corner in your home. If you want some ideas on home balcony design let us show you some amazing ones.
Bring home green friends: If you want to decorate your balcony in the most simplistic manner, without investing in a huge sum, the best is to invest in plants and climbers. Plants automatically make the environment colourful and cheerful, especially if you're living in the hustle and bustle of the city. Plants have plenty of health benefits too such as purifying the air and relaxing your eyes. You can use window boxes to have your plants set up. Make sure they are fixed so that the water doesn't drip onto the passersby below. You can fill the entire balcony with plants, including the walls and leave just enough space to walk.
Add some furniture: Now, the balcony is the place where you'd want to rest and relax after a day's hard work. If you plan on enjoying a quick snooze fest on your balcony, a nice hammock will work wonders for you. Whereas, if you plan on entertaining your friends or simply want to wind up the day all by yourself with a book or some wine, you can invest in rustic chairs and a nice coffee table. Sitting on these comfortable chairs with music on will help you take in the breathtaking view from your balcony.
Mix up different looks: If you are lucky enough to have a huge balcony to yourself, you can mix up the looks of different zones to spice up the place. You can have a lounge area in one corner of the balcony and an eating area in the other, which overlooks the view. If you combine these two ideas in your home balcony design, you can enjoy a living room cum balcony. You can add couches instead of chairs for a more comfortable approach.
Opt for glass doors: If you want to enjoy the beauty of your balcony even whilst sitting in the living room or the bedroom, you can opt for a glass door. This will allow you to overlook the view of your balcony while you're sitting on your living room couch or resting on your bed in your bedroom.
Amp up the lighting system: If you want to add a rustic touch to your balcony, you can upgrade the lighting system. You can have fairy lights or light bulbs instead of the tubelights for a more homely and cosy feeling, especially on winter evenings, when you can soak up the beautiful view with some hot chocolate.
These are the best home balcony designs that you can imply to create a rustic corner in your home.