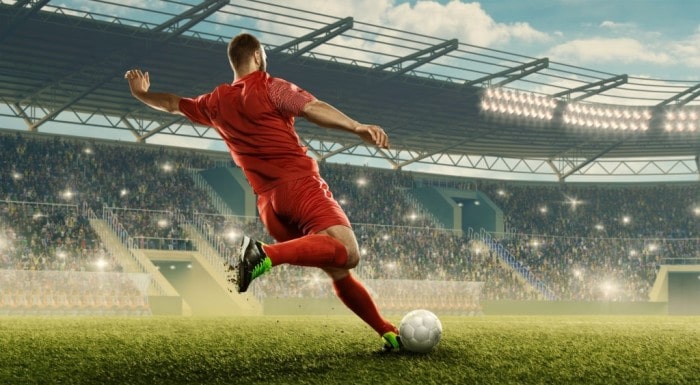 Fantasy football is one of the reasons why football is incredibly popular in the United States and there are a lot of interesting strategies that need to come into play. Whether it is your family league or a league in which there is a prize for the winner and a punishment for a loser, there is one strategy that needs to become more normalized: do not draft quarterbacks.
If you are into the betting side of the sport, check out these NFL odds as there is a lot of money and knowing what to expect from key players would definitely help your assessment of these games and help you win more wagers.
Be Careful of the Caveats
Each league is different in nature, and depending on the number of people in the league, those involved may agree to play multiple quarterbacks each week. However, besides that drafting a quarterback is not advised.
Looking at the NFL, there are a solid amount of quality quarterbacks currently in the NFL in terms of fantasy. You have some stalwarts like Aaron Rodgers and Tom Brady while also having players like Kyler Murray and Lamar Jackson who dominate on the ground as well. Because the dropoff between top talent at other positions, such as at tight end, are far greater than the dropoff at quarterback, it may be worth looking for another option.
Opportunity Costs
Drafting a quarterback in the higher rounds means you are missing out on potential stars for your team. The term "opportunity cost" is defined as the loss of potential gain from other alternatives when one alternative is chosen. In layman's terms, if you draft a quarterback, you are missing out on potential studs.
One example of this would be Patrick Mahomes. He was the consensus top quarterback off of the draft board back when fantasy drafts were happening but as of this writing, he has had five weeks with zero or one touchdown pass. Those types of performances will eat you alive for what you were expecting out of him.
Mahomes' ADP (average draft position) was as high as 14.3 on some platforms, meaning fantasy football players may have had to choose between Mahomes with players like running back Najee Harris, wide receiver Tyreek Hill, and running back Jonathan Taylor still on the board.
Another thought process that overwhelms players is the difference in each position. What is the difference in Patrick Mahomes to the rest of his position compared to wide receivers, tight ends, and running backs on the draft board? There is a bevy of talented fantasy quarterbacks with players like Brady, Rodgers, Jackson, Herbert, Burrow, Prescott, Wilson, and Allen just to name a few and compare that to the rest of the positions.
Conclusion
The fantasy football draft can be exciting and a little bit overwhelming so making sure you understand how you want a draft to go is critical. Going in with a game plan and a list of exactly how you want to attack the draft is going to make you a great fantasy manager. The quarterback position is the money position on the field, but with the disparities of the quarterback position not being as significant of a dropoff as other skill positions, there is no need to prioritize drafting a quarterback.
Streaming a quarterback is a successful option if you are paying attention to the matchups and going with the ebbs and flows from the length of the regular season. Having a quarterback out of the draft is not as important if you have an incredible roster in other areas, as the point totals you accumulate from the quarterback throughout the games are not as fluid as the rest of the spots on your roster.