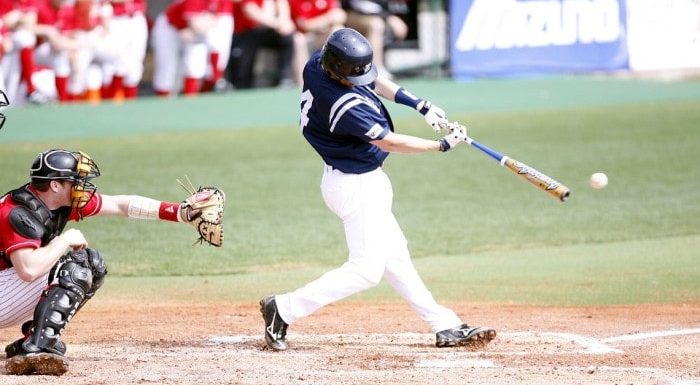 Have you recently taken more of an interest in baseball and now want to immerse yourself deeper in this age-old American pastime? If so, you've most certainly stumbled across the right article. Baseball can be a difficult game to understand if you didn't grow up watching or playing it, which is why we've compiled a list of all the things you should know about this popular sport.
What are we waiting for? Batter up … let's play ball! Here are four top tips for all new baseball fans:
1. Get your facts right
Having been in the public eye for well over a century, there are now a whole host of misconceptions floating around within the game of baseball. If you're serious about taking a keener interest in this sport going forward, your first port of call should be to separate the truth from the 'fake news.' This will help you to become well-informed with regard to baseball history and lore, which in turn will allow you to engage in meaningful, knowledgeable, and passionate conversations with your fellow baseball-loving friends.
When seeking to separate fact from fabrication in this instance, be sure to check out ImagineSports.com. Here, you will find a comprehensive list of baseball myths, all of which have been expertly debunked and proven wrong. You may think that the MLB has less action than the NFL, for example, but this simply isn't true. Baseball has around 25 minutes of playing time per match, whereas American Football generally has 12 or less.
2. Watch games on TV
Once you know your history and lore, it's time to immerse yourself in modern baseball action. Watching as many games as you can will aid you in your attempt to do just that.
As exhilarating as it may be to watch baseball games live and in the flesh, taking this viewing route will not necessarily speed up your learning process. If you're serious about becoming well versed in the art of modern-day baseball, it's highly recommended that you watch televised games from the comfort of your own home. This will allow you to watch the game with running commentary, which means that you will be more likely to pick up crucial information regarding different batting, pitching, and general gameplay techniques. Information regarding when and where to watch the ongoing MLB season can be found here.
As well as watching televised baseball games, you might also want to consider watching post-match analysis shows. By tuning into wrap-up programs such as ESPN's Sports Center at least once a week, you will have the capacity to keep your finger on the pulse of the latest happenings within the world of baseball. Not only will this give you something current to talk about whenever you discuss the MLB with your fellow baseball fanatics, but it will also help you to become well versed with the lingo that baseball fans commonly use.
3. Visit the ball park upon occasion
That being said, you should aim to take in the action of a live baseball game at least once or twice a season. Quite simply, there's nothing quite like the magic of visiting a ball park and watching a baseball game take place under the lights. The crisp sound of the bat making contact with the ball, the palpable energy in the stands, the delicious smell of the hotdogs and other game-day confectionary — you just can't replicate this kind of experience in your armchair back home!
When you decide to sample the atmosphere at a professional baseball game, it's recommended that you purchase your tickets from the official MLB website. By taking this official purchasing route, you won't have to worry about being scammed by a ticket tout and petty criminals.
4. Follow an MLB team
As is the case in most other sports across the globe, having one MLB team to follow will be sure to improve your overall baseball viewing experience. By opting to follow one team throughout the duration of a season, you will get a first-hand glimpse into just how passionate baseball fans truly are. You will be sure to experience both highs and lows as you follow your team around the country, but the memories that you make from being a diehard fan of either the Boston Red Sox, the New York Yankees, or the Los Angeles Dodgers will be sure to stay with you for a lifetime.
If you're determined to delve deeper into the world of baseball in the foreseeable future, be sure to heed all of the advice and guidance listed above. Get your facts right, watch games on TV, visit the ball park, and opt to follow one MLB team — do all of that, and you'll be considered a diehard baseball fan in no time.