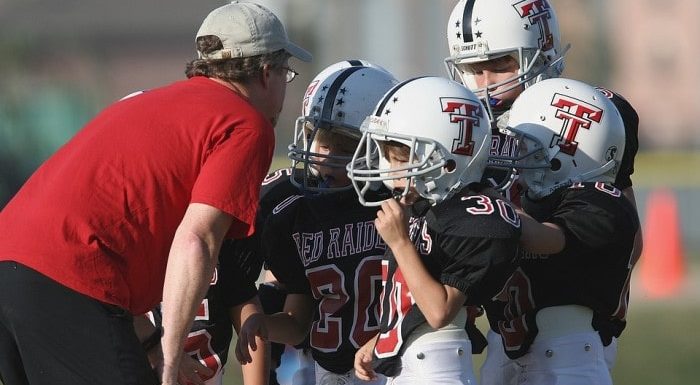 Most teams still haven't filled their coaching vacancies following the 2021 round of firings, but it's never too late to see which teams could be looking for new leadership heading into the 2022 campaign.
Having success in the league isn't just about compiling great NFL stats, it's about winning games and being consistent participants in the postseason. Some coaches get the benefit of the doubt if their roster is in a rebuild, but guys like Mike Zimmer and Vic Fangio found out that if ownership thinks the team has the talent to win – the coach better lead the team to do just that.
Here are some coaches who have survived the chopping block (so far) this season, but may not be so lucky if struggles continue into 2022.
Matt Rhule
Matt Rhule was brought in to turn the Carolina Panthers offense around, but they were 30th in total yards (298.9) and 29th in scoring (17.9 ppg) this season. Rhule hasn't had the easiest breaks with not having a preseason in his rookie year due to COVID and Christian McCaffrey playing in just 10 games the last two years, but the Panthers are still just 10-23 during his tenure.
There isn't a whole lot to be optimistic about for Rhule to keep his job after next season. Offensive Coordinator Joe Brady was fired mid-season after a 5-7 start, trading for Sam Darnold (9 TD, 13 INT) looks like a failed experience, and McCaffrey is just one more year older. Rhule might not even make it to 'black Monday' next season.
Mike McCarthy
Some Cowboys fans would prefer the team moves on from Mike McCarthy even prior to the 2022 season, especially following the team's 23-17 home loss to San Francisco in the wild card round.
McCarthy got a pass for last year's 6-10 record due to Dak Prescott's season ending injury, but going 12-5 and then being one and done in the playoffs this year doesn't fly for long in Big D.
Pete Carroll
It looks like the Pete Carroll / Russell Wilson union is coming to an end with Wilson reportedly set to 'explore his options' this postseason. Depending on who Seattle gets to take over for Wilson (Geno Smith and Jacob Eason are both on the roster), Carroll could be shown the door after the 2022 season. He may even welcome that after 12 seasons in Seattle and being the NFL's oldest coach at 70-years-old.
Ron Rivera
Ron Rivera led Washington to the NFC East title in 2020, but the team was also just 7-9 while playing in one of the worst divisions in recent memory. WFT had a second straight sub .500 season this year going 7-10 and that's about all the leash coaches usually get in D.C.
Five of the last eight Washington coaches have been canned before getting their fourth season with the team so Rivera should be on notice.
Kliff Kingsbury
Kliff Kingsbury may not necessarily be winding down his NFL tenure because of performance, but because he could be making his return to the collegiate ranks after being rumored for seemingly every opening that comes up at a major program.
Arizona brass could still make that decision easy for him though, mostly because of a 1-5 stretch to close out the 2021 year which includes a loss to the Rams in the wild card game.
Other Candidates
There are others who may not make it through the season. Pittsburgh has only had three coaches in their history, but had they not squeaked into the postseason in the last weekend of the regular season that would have been three times in the last four years missing the playoffs. The team could struggle without Ben Roethlisberger and Mike Tomlin may be the fall guy.
Kevin Stefanski also likely needs a big season with all the turnover that regular happens in Cleveland and he could be joined on the hot seat with maybe a surprise candidate like Sean Payton or whoever inherits the train wreck that is the Texans' roster after David Culley only got one year before being shown the door this offseason.